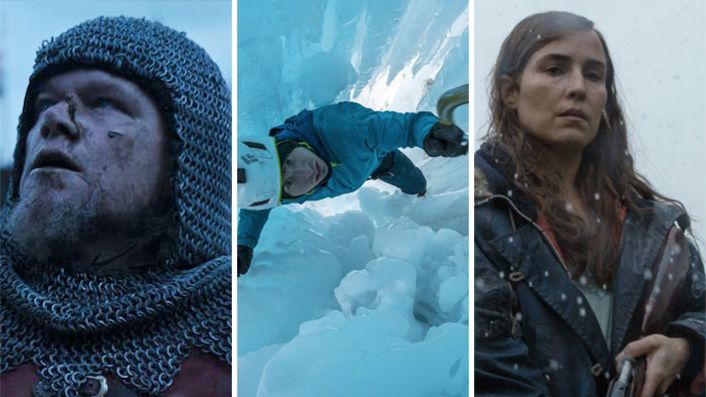 8 movies arriving in cinemas in October that we're excited about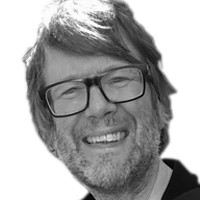 ---
From mutant lamb babies and woodland demons to Matt Damon's mullet: the line-up for October offers up some terrifying cinematic prospects in the lead up to Halloween. With many of Australia's cinemas closed due to lockdowns, these films may not be readily available for everybody—but fingers crossed we all get to see them soon.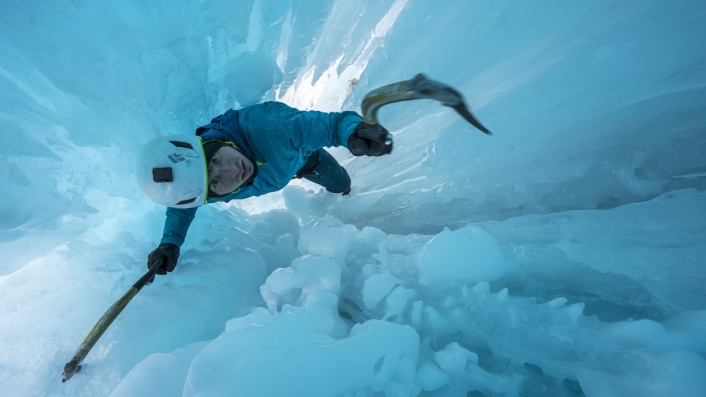 Where to watch
Peter Mortimer and Nick Rosen's dizzying documentary follows the vertiginous life of solo alpine climber Marc-André Leclerc. The free-spirited 23-year-old Canadian has made some of the boldest solo ascents in history including a legendary death-defying ascent of the mountainous Torre Egger (2,685 meters) in Patagonia. Eating every-pre climb meal like it is his last, the film examines the mind-set of a thrill-seeker who risks his life every time he climbs.
Covering similar albeit icy territory as Elizabeth Chai Vasarhelyi and Jimmy Chin's equally jaw-dropping 2018 documentary Free Solo, the deafening silence and loneliness of his chosen sport is in stark contrast to the affable dorky subject. His likeability making the impossibly sad eventuality to The Alpinist even more affecting.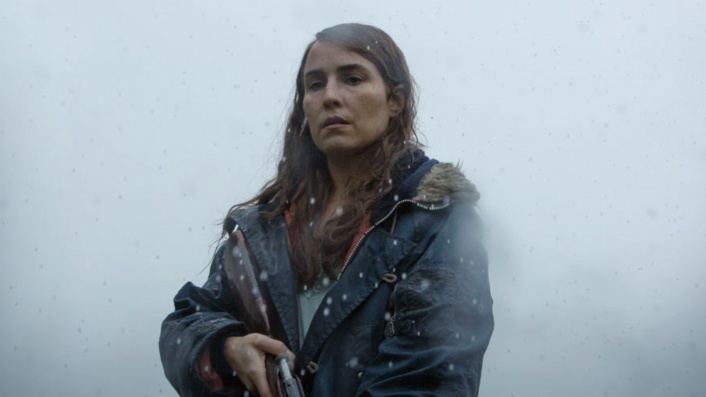 Lamb (October 14)
Where to watch
The Girl with the Dragon Tattoo herself Noomie Rapace takes the lead in this sheepish supernatural thriller about a childless couple who discover a strange and unnatural newborn in their sheep barn. Raising the 'child' as their own, their happiness is soon extinguished as sinister forces are determined to return the creature to the wilderness that birthed her.
Set in the icy climes and stark landscapes of rural Iceland, this slow burner—directed by feature first timer Valdimar Jóhannsson and co-written by Icelandic poet, novelist, and lyricist Sjón whose next project is writing The Northman with Robert Eggers—looks like it will test mainstream audiences with its stately pacing, confronting subject matter, and divisive denouement.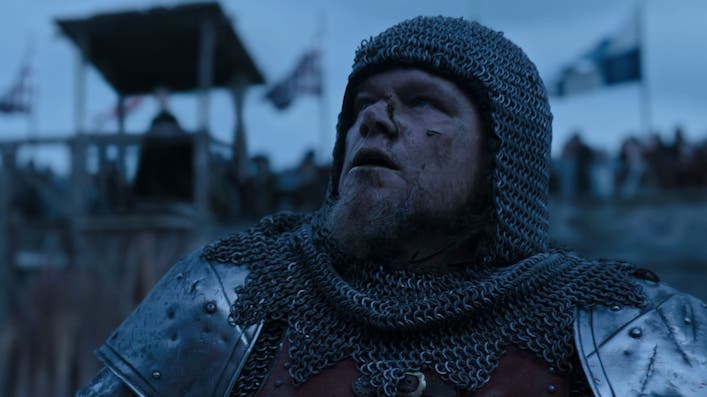 Where to watch
Reuniting Matt Damon and Ben Affleck as screenwriters for the first time since winning an Oscar for Good Will Hunting, the pair join Nicole Holofcener (Can You Ever Forgive Me?) in this adaptation of The Last Duel: A True Story of Crime, Scandal, and Trial by Combat in Medieval France by Eric Jager.
Directed by Ridley Scott, returning to duelling for the first time since his debut The Duellists, the film explores the last legally sanctioned duel in 14th- century France as Jean de Carrouges (Damon), a knight who challenges his friend and squire Jacques LeGris (Adam Driver) to a duel after Carrouges's wife (Jodie Comer) accuses LeGris of raping her. The battles promise blood, dirt, and vigour: visual stylist Scott has a proven track record for delivering this kind of spectacle, but at the heart of this brutal ugly story is a tale that is all too prescient. And then there are those haircuts. Damon and Affleck have never looked so bad.
Where to watch
After a brief sojourn to blockbuster land with Fast & Furious 7 and Aquaman, the Aussie franchise generator James Wan is back doing what he does best. He sickened us with Saw, terrified us with Insidious and creeped us out with The Conjuring, and now Wan returns with Malignant, his homage to the lurid ultra-violent Italian giallo thrillers of the 70s.
This garish and stylish exercise in terror stars Annabelle Wallis (Peaky Blinders) as a woman who is paralysed by nightmarish visions of people being brutally murdered. Events take a nightmarish turn, however, when she realises that the bloody butchery is happening in real life—but how is she connected to the knife-wielding killer? Riffing on Dario Argento and Brian De Palma, Malignant is a deranged love letter to the films that inspired Wan, handwritten in blood.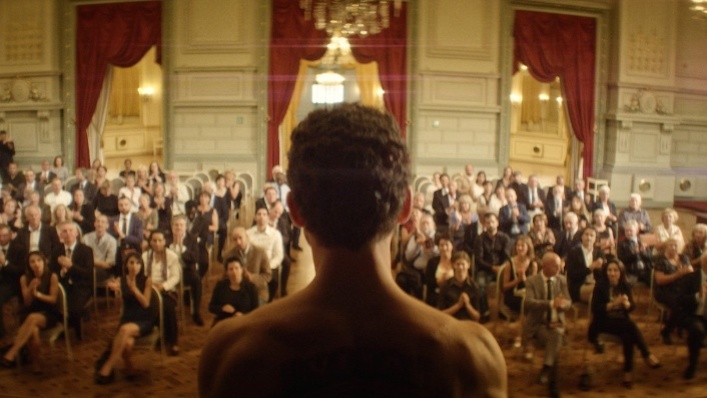 Where to watch
Inspired by Belgian contemporary artist Wim Delvoye's living work 'Tim' that saw a former tattoo parlour owner from Zurich become a living work of art that travelled the world, this enthralling drama posits the extraordinary true story into a volatile political situation. The art in question is tattooed on the back of Sam Ali (Yahya Mahayni), a Syrian refugee in Lebanon who has fled the civil war that has ripped his country apart. Desperate to travel to Europe, he allows controversial artist Jeffrey Godefroi (Koen De Bouw) to tattoo a large-scale Schengen visa on his back and he becomes a fleshy piece of travelling sellable art.
A searing comment on what constitutes art and the shocking ease in which the art world accepts and monetises a human life, The Man Who Sold His Skin proves once again that fact is often stranger than fiction.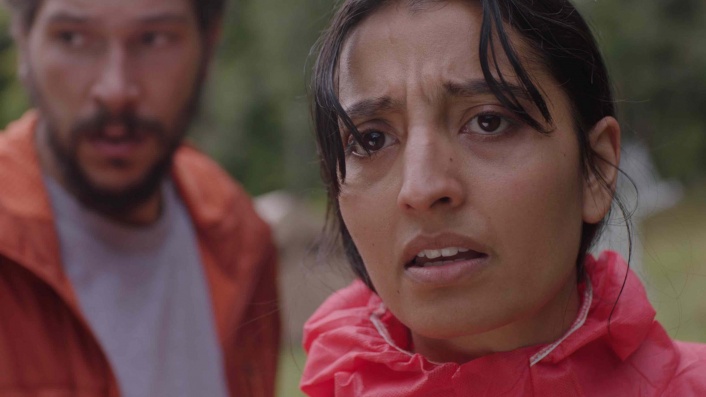 Where to watch
British director Ben Wheatley constantly defies expectations. From the satanic gangster flick Kill List and the murderous holidaying of Sightseers to the psychedelic folk horror of A Field In England and the stately chills of Rebecca, Wheatley gleefully throws genre curveballs. And to prove the point, he is presently in pre-production on shark attack sequel Meg 2: The Trench.
With In The Earth—conceived, written, and produced in only 15 days in quarantine during the pandemic—the director returns to hallucinogenic folk horror but gives it a contemporary environment spin as scientist Martin Lowery (Joel Fry) and park scout Alma (Ellora Torchia) venture on a fraught journey deep in the forest to a Government controlled outpost as the world searches for a cure to a disastrous virus. With The League of Gentlemen's Reece Shearsmith as an axe-wielding wood-dweller and a score by Wheatley's regular collaborator Clint Mansell, In The Earth promises to be a terrifying slice of COVID-19 inspired horror.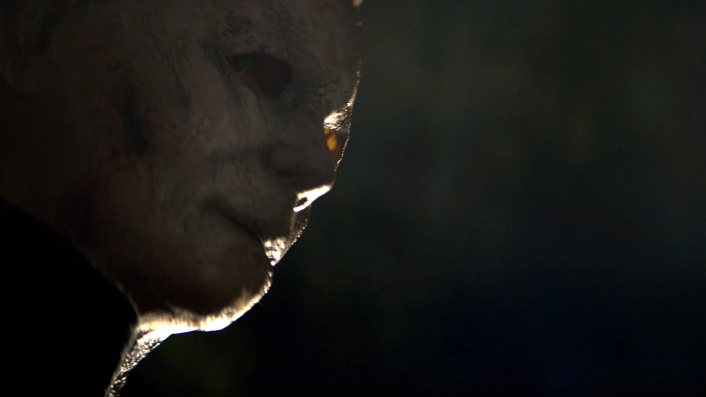 Where to watch
Expect a killer twist or two in the sequel to the 2018 direct sequel to John Carpenter's 1978 proto-slasher Halloween. Again directed by David Gordon Green, Halloween Kills joins Laurie Strode and her daughter Karen (Jamie Lee Curtis and Judy Greer) as they deal with the aftermath of the basement conflagration that saw Michael Myers burnt to death. But like all good horror films, you can't keep a good serial killer down and it appears that the maniac wearing the William Shatner mask escaped, and now wants bloody vengeance.
This slasher sequel promises more vicious blood-letting than previous outings as Myers battles his way through angry mobs and some familiar faces as the people of Haddonfield strike back. Carpenter again acts as executive producer and composed the score with his touring band featuring his son Cody Carpenter.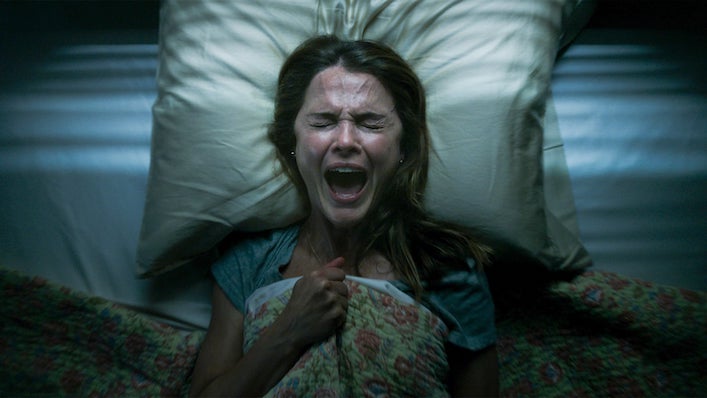 Where to watch
Produced by Guillermo del Toro, directed by Crazy Heart and Black Mass helmer Scott Cooper, and based on Nick Antosca's short story 'The Quiet Boy', originally published in Guernica magazine in January 2019, Antlers promises to be a weird slice of woodland folk horror. Keri Russell plays Julia Meadows, a schoolteacher in the isolated Oregon town of Cispus Falls. Jesse Plemons plays Paul, her brother and the local sheriff.
The pair become concerned that one of her students, a young boy named Lucas Weaver (Jeremy T. Thomas), is secretly harbouring a supernatural creature inside his house. The twisted premise looks to play with our inherent fear of the unknown while taking inspiration from Wendigo mythology indigenous to the area. And with the del Toro name attached, we can be assured of one thing: something wicked this way comes.