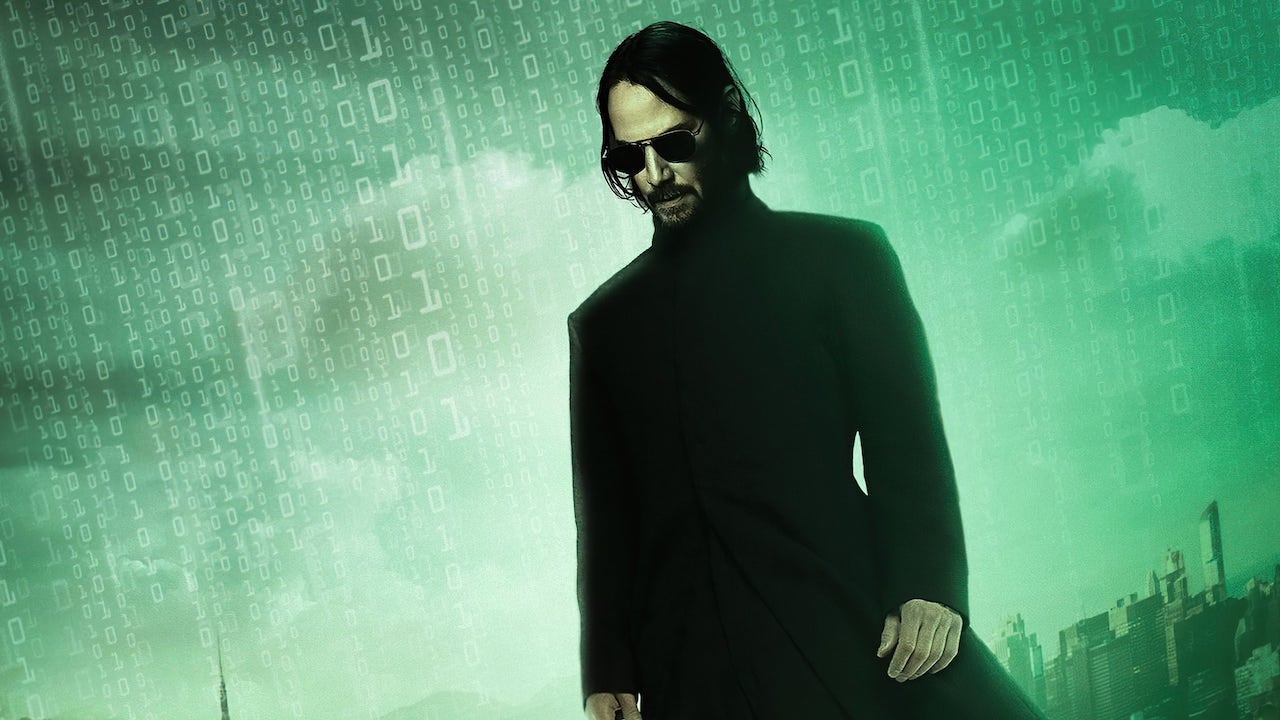 8 movies arriving in cinemas this December that we're excited about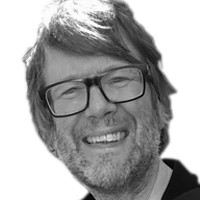 ---
As the holidays rapidly approach, cinemas will be bulging with cinematic Yuletide cheer: including a Steven Spielberg musical, Paul Thomas Anderson's coming-of-age rom-com, a Denis Villeneuve sci-fi epic, and Keanu Reeves popping a pill and returning to The Matrix.
Looks like everyone's been good this year! David Michael Brown hands out the big screen's most festive gifts.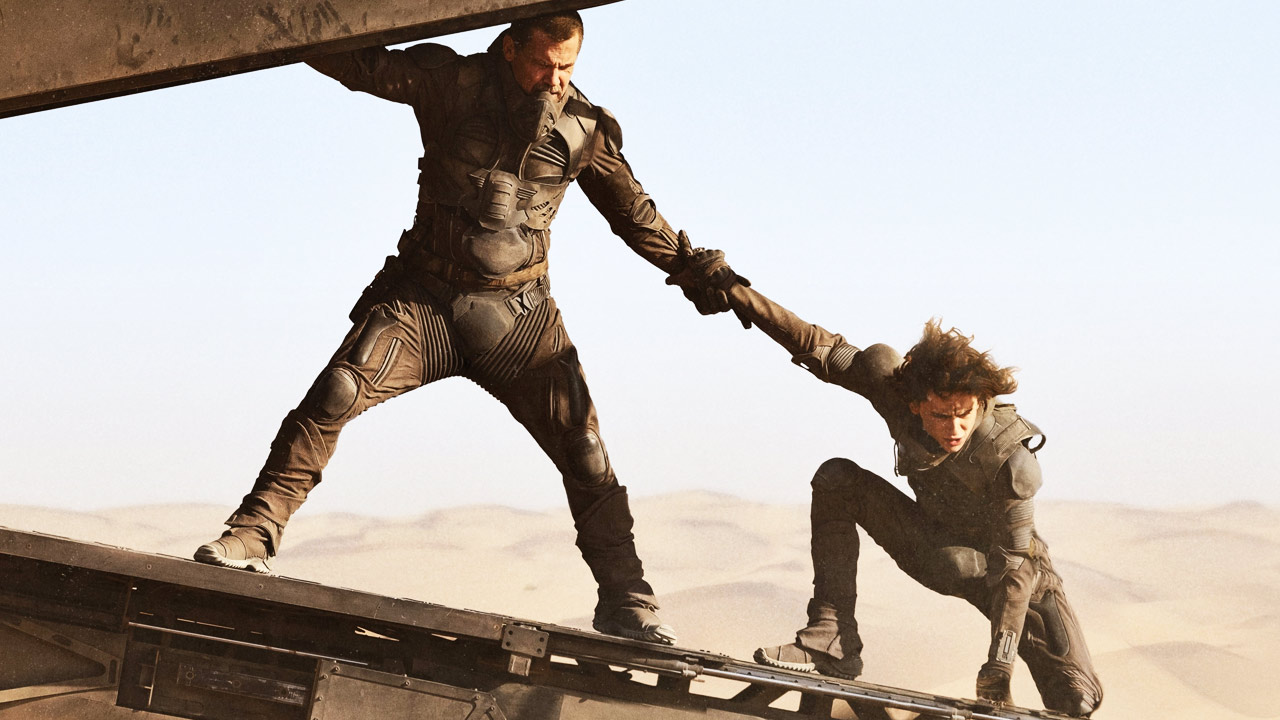 Dune (December 2)
It's been a rocky road to the big screen for Frank Herbert's Dune. First surrealist Alejandro Jodorowsky's much-ballyhooed adaptation promised Mick Jagger in the lead, designs by tripped-out illustrator Moebius, and Pink Floyd on the soundtrack—but was never made. Then David Lynch's pustulant box-office flop confused, despite the grotesquely brilliant production design and an overacting Sting in his "flying v" undies.
Now Denis Villeneuve has gathered together a huge cast including Timothée Chalamet, Rebecca Ferguson, Oscar Isaac, Josh Brolin, Stellan Skarsgård, Dave Bautista, Zendaya, Jason Momoa, Charlotte Rampling, and Javier Bardem, and brought Herbert's rich sci-fi tapestry into blockbuster land. Or the first part of it anyway—the saga is a huge undertaking for filmmakers and audiences alike. With its immense running time, spectacular set pieces, eye-popping visuals, and awe-inspiring sandworms, all to the accompaniment of Hans Zimmer's delightfully bombastic score, Villeneuve's Dune has been worth the wait.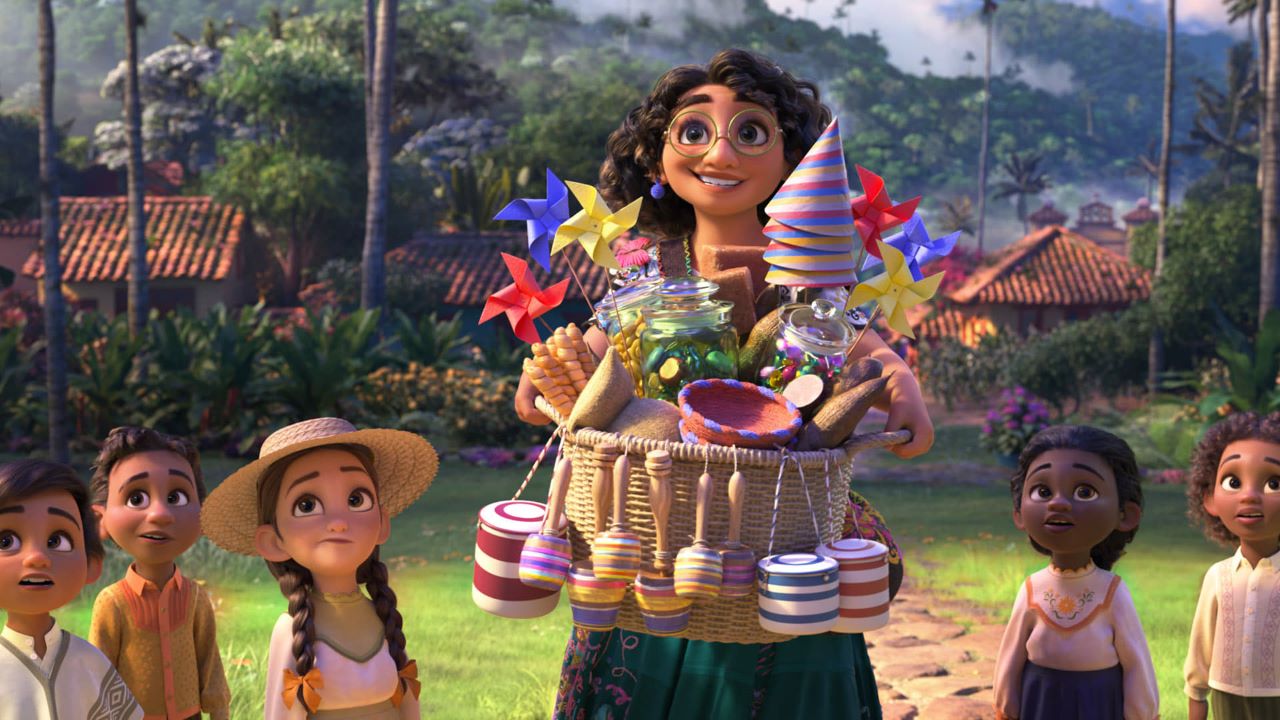 Featuring songs from the talented Hamilton tunesmith Lin-Manuel Miranda and co-directed by Jared Bush and Byron Howard, the talented duo behind Zootopia and Charise Castro Smith, supervising producer on The Haunting of Hill House, Encanto is the latest animated family fantasy from the Mouse House. The all-singing, all-dancing action follows the Madrigal family, who live in an enchanted town in the mountains of Colombia.
Sign up for Flicks updates
All of the Madrigal children have been granted a unique ability such as strength or healing powers. Mirabel, voiced by Stephanie Beatriz, is the most weird and quirky member the family—the only ordinary Madrigal. When she discovers that the magic is under threat, however, her lack of a magical power may be what saves the day. Expect eye-popping visuals, a vibrant colour palette, and earworms aplenty.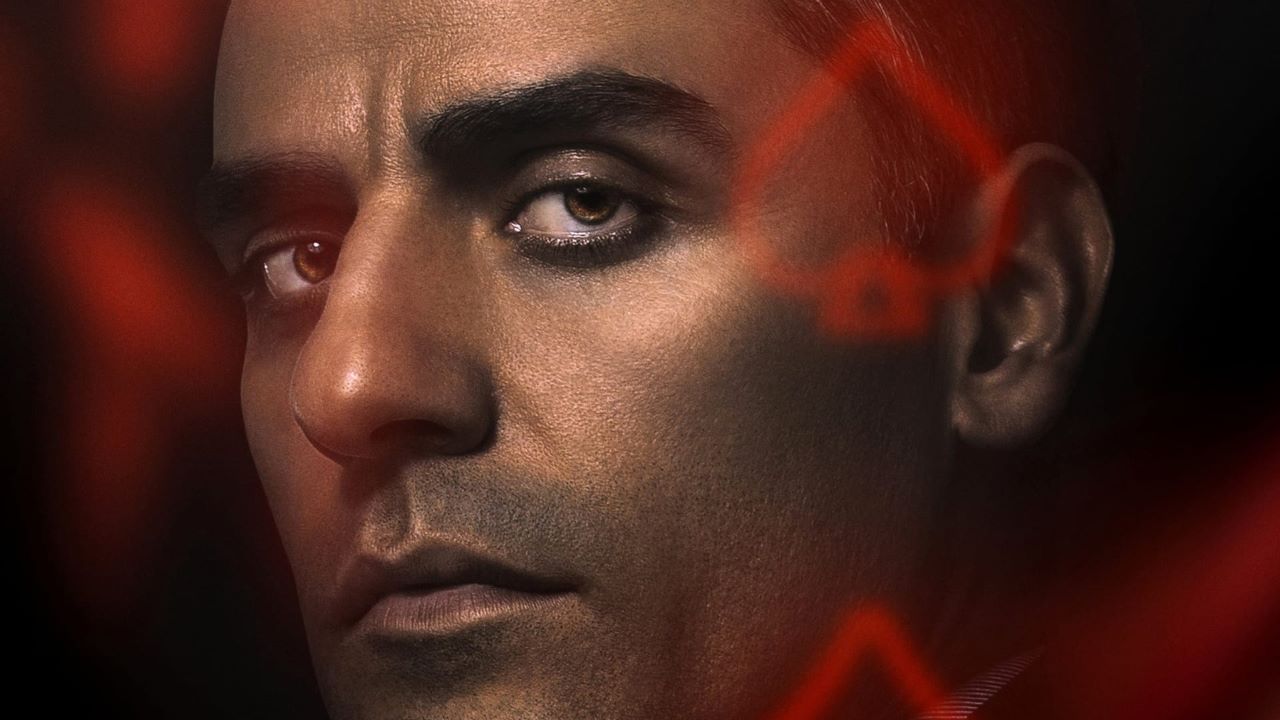 Taxi Driver writer Paul Schrader returns to familiar territory with this dark moody tale of redemption that echoes his own previous directorial efforts American Gigolo and First Reformed. Starring Oscar Isaac, Tiffany Haddish and Willem Dafoe, The Card Counter follows a meticulous professional gambler William Tell. The poker player is good enough to count cards, but canny enough to keep his winnings modest so he remains under the radar.
That is, until he draws the attention of La Linda (Haddish) and romance leads to higher stakes. Haunted by his past when he was imprisoned for war crimes he committed as a soldier at Abu Ghraib, the damaged loner finds redemption in the form of young Cirk (Tye Sheridan) but will his plan help the card shark lay his ghosts to rest?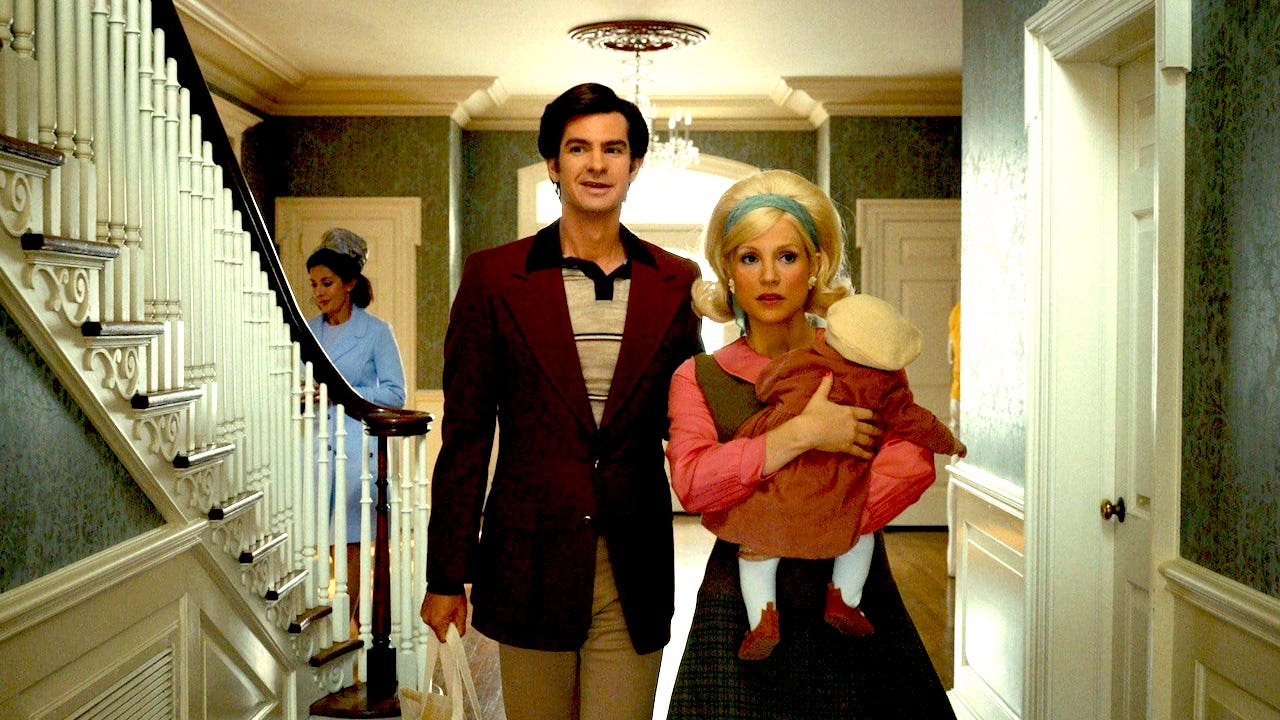 The word is that Oscar will almost certainly be calling for an almost unrecognisable Jessica Chastain after her performance as the televangelist Tammy Faye Bakker. Based on the 2020 documentary of the same name, it's the controversial history of televangelists Tammy Faye Bakker and Jim Bakker (Andrew Garfield), who led an extraordinary life spreading the word of the Lord. By the mid 70s, the couple were household names thanks to their TV show The PTL Club (Praise the Lord).
Jim, however, was hiding behind his righteous pontification, using his wealth to hush the church secretary who accused him of rape. He was finally arrested for accounting fraud, and the felony conviction led to imprisonment and divorce. After their split Tammy Faye continued a life of religious fervour, her advocacy for the LGBT community and compassion towards HIV positive patients at the height of the AIDS epidemic often jarring with her perceived beliefs.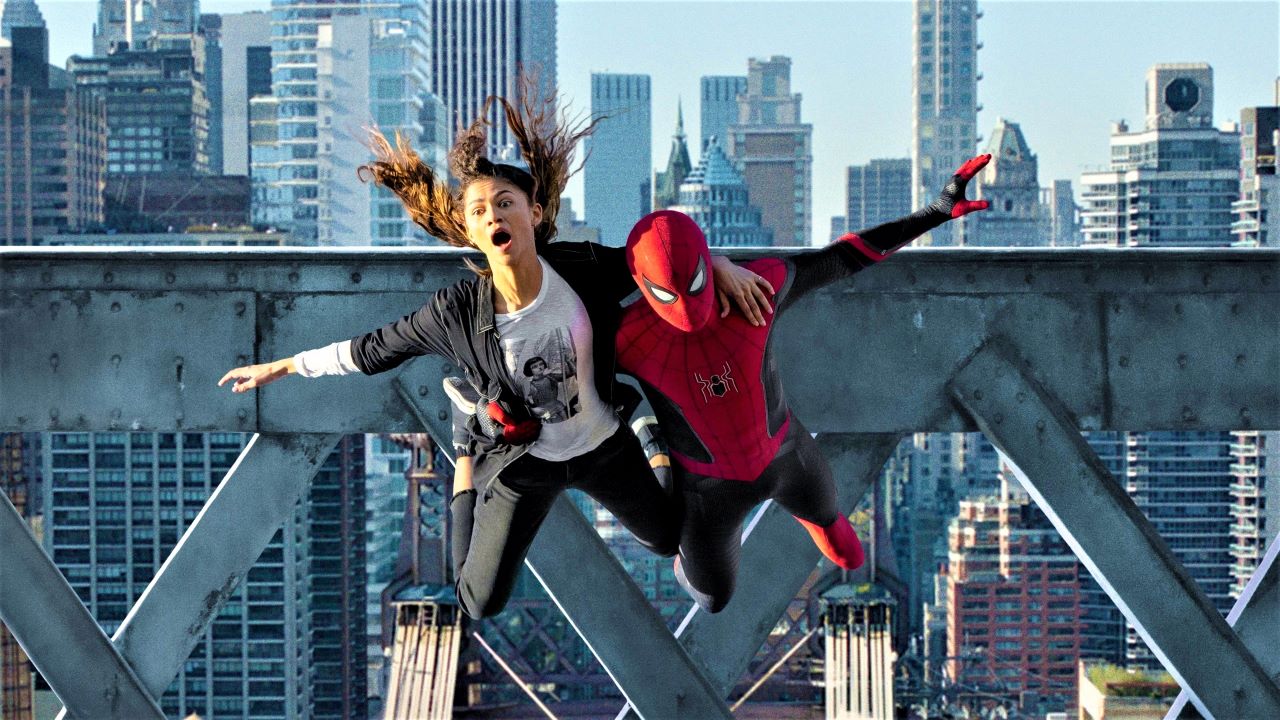 The final part of Tom Holland's Spider-Man trilogy and the continuation of Phase 4 of the MCU sees Marvel taking a leaf from the Spider-Man: Into the Spider-Verse copybook. Peter Parker, worried about the safety of his friends MJ (Zendaya) and Ned (Jacob Batalon), and his Aunt May (Marisa Tomei), asks Dr. Stephen Strange (Benedict Cumberbatch) to use magic to once again hide his secret web-slinging identity from the outside world. This accidentally breaks open the multiverse, allowing supervillains from alternate realities to enter Parker's universe.
Thus we welcome back Alfred Molina as Doctor Octopus, Jamie Foxx as Electro, Willem Dafoe as Green Goblin, Thomas Haden Church as Sandman, and Rhys Ifans as The Lizard. Expect the usual combination of latex-clad action and Breakfast Club-style teen shenanigans. Rumours abound that Tobey Maguire and Andrew Garfield will again squeeze into Spidey's super suit to help out the latest incarnation.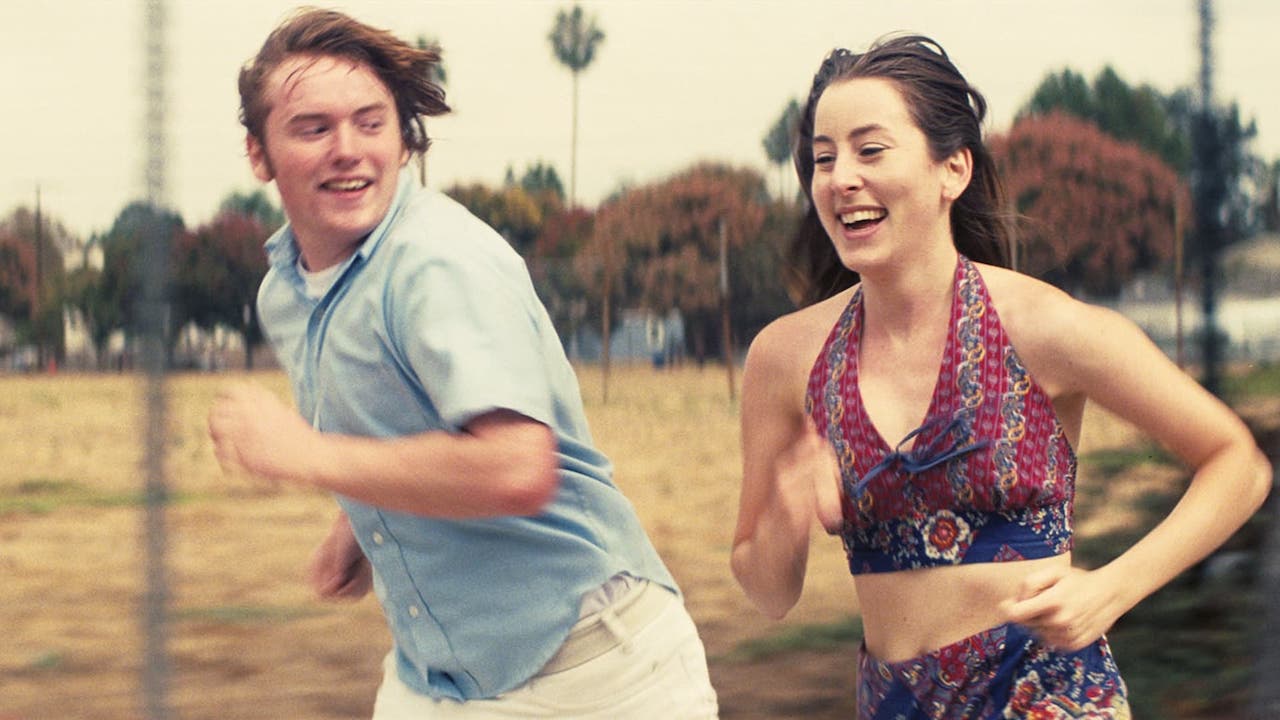 It boasts a cast that includes Alana Haim, Sean Penn, Tom Waits, Bradley Cooper, Skyler Gisondo, John C. Reilly, Maya Rudolph, and Benny Safdie; a perfectly curated collection of vinyl classics courtesy of David Bowie, Paul McCartney and Wings, Nina Simone; and an original soundtrack by Radiohead's Johnny Greenwood. Paul Thomas Anderson's Licorice Pizza promises, if early reviews are to be believed, to be the director's most purely enjoyable film since Boogie Nights in 1997.
Channelling Richard Linklater's Dazed & Confused, Fast Times at Ridgemont High, and George Lucas' American Graffiti, this 70s-set ode to young love takes place in California's sun-kissed San Fernando Valley. We focus on child actor Gary Valentine, played by Philip Seymour Hoffman's son Cooper Hoffman, and 20-something photographer's assistant Alana Kane (of indie family band Haim). Bradley Cooper plays a stylised version of real-life Hollywood uber-producer Jon Peters.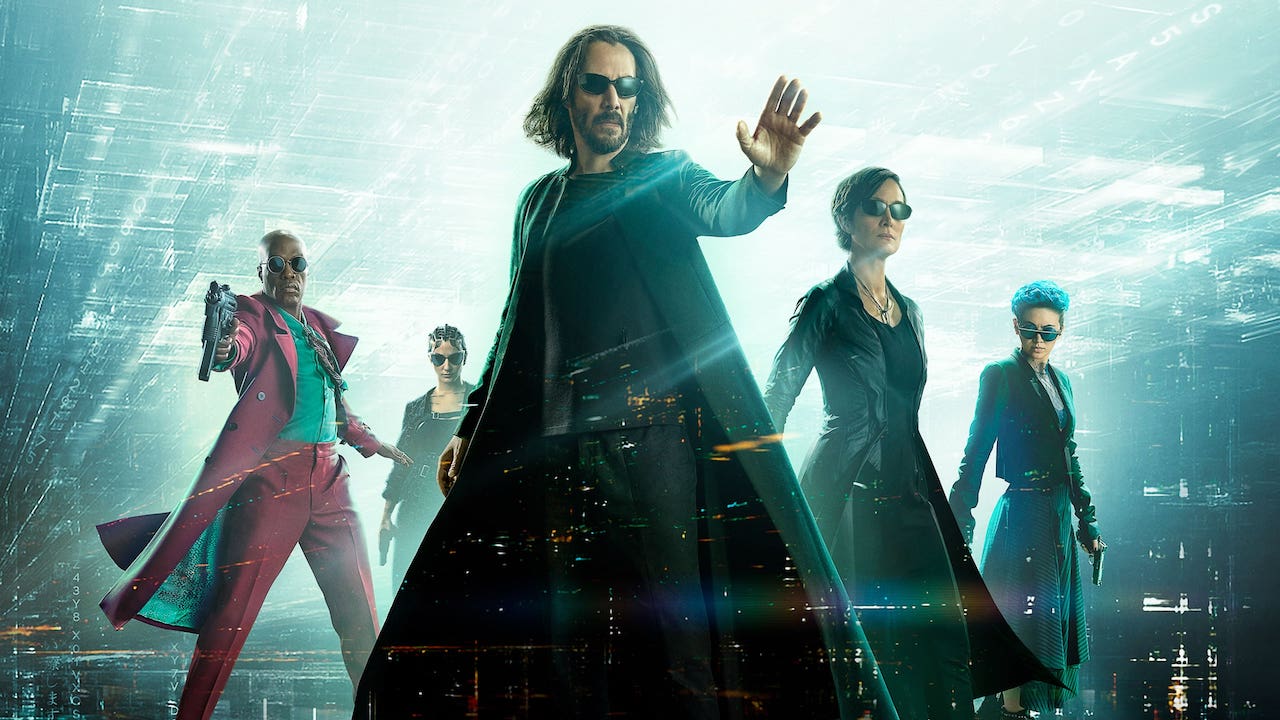 Before The Matrix blew minds in 1999, Keanu Reeves's star was still ascendant. From the most triumphant metalhead giggles of Bill And Ted's Excellent Adventure to the high-octane bus-hopping of Speed, he was turning his much-loved, shaggy-haired demeanour into a buzz-cut action star. Then came the Wachowski's game-changing actioner…and its much-maligned sequels. The Matrix went out with a fizz. Until now. Hopefully.
With a post-John Wick Reeves on a globe-conquering charm offensive and a world ready to pop a red pill and continue down the rabbit hole, Lana Wachowski has stepped solo behind the camera for one last mind-altering trip. Expect slow-motion action aplenty, the return of Carrie-Anne Moss, and a zen Keanu kicking-ass. Alas, there will be no Laurence Fishburne or multiple Hugo Weavings as Agent Smith.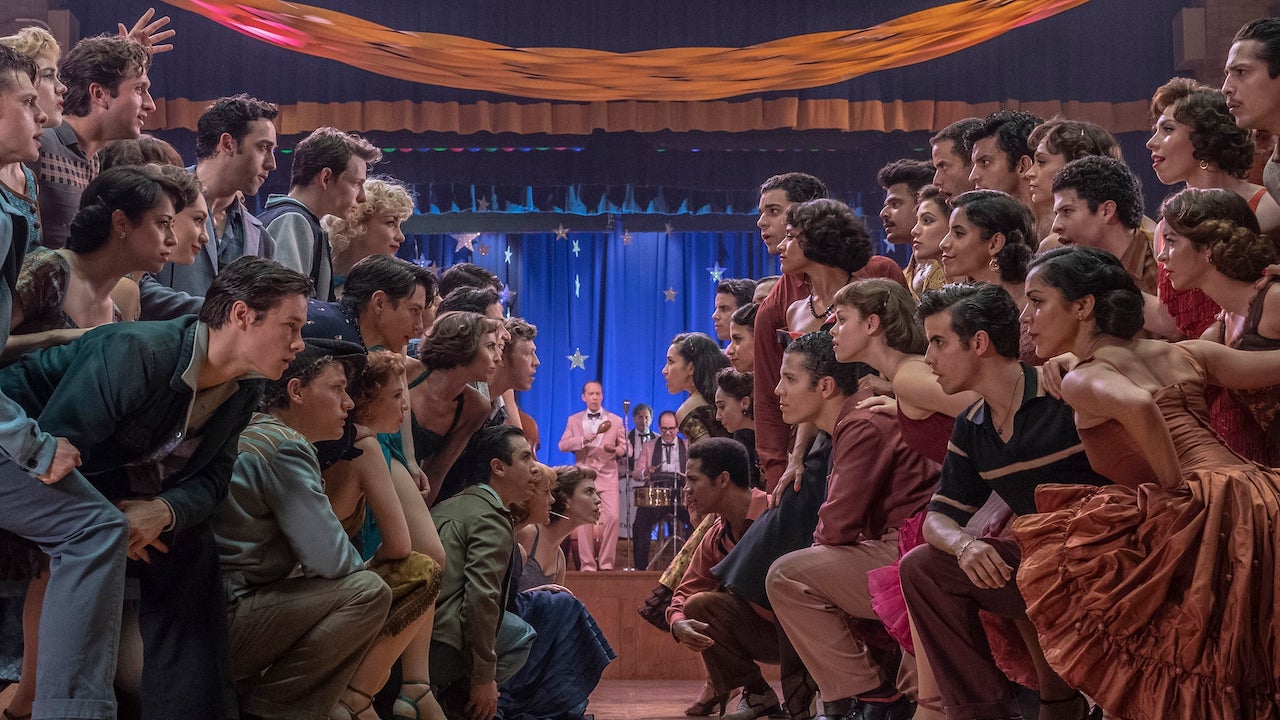 It takes a brave man to try and top Robert Wise and Jerome Robbins's stunning adaptation of the Broadway sensation West Side Story, but that is exactly what Steven Spielberg is planning to do. The 1961 version featured Natalie Wood and Twin Peaks star Richard Beymer as the ill-fated lovers whose relationship cannot exist in a society blinded by bigotry and hatred. Baby Driver star Ansel Elgort and Rachel Zegler play Tony and Maria in Spielberg's modern take on this Shakespearean tragedy.
Rita Moreno, who raised the roof with her rendition of "America" in the original, returns as an older, wiser character. From the Busby Berkeley pastiche "Anything Goes" opening of Indiana Jones and the Temple of Doom to the frantic jitterbug delights of 1941, the director's eye for all-dancing spectacle has always thrilling, and with his sumptuous visuals now soundtracked by the beautifully crafted songs of Leonard Bernstein and Stephen Sondheim, somehow, someday, somewhere, West Side Story is destined for greatness.