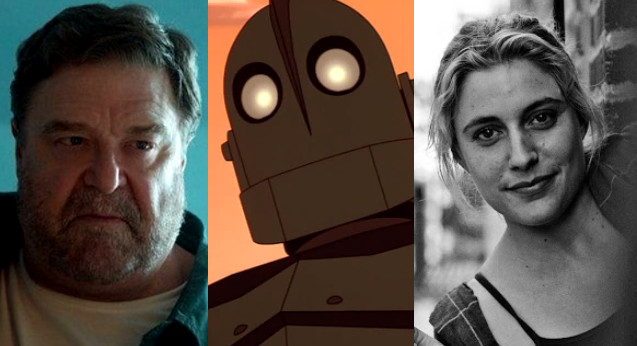 There's a tonne of films arriving on Stan and Netflix in April. From a Joel Edgerton thriller, to a beautiful animation, to the classic 'bus going too fast' action movie (no prizes for guessing what that is) we pick ten to look out for.
Joel Edgerton leads the cast of this acclaimed Southern horror film from writer/director Trey Edward Shults. Like the more recent A Quiet Place, the story is based after an unspecified apocalypse.
The second film in the Cloverfield series is easily the most critically acclaimed. John Goodman turned heads (even more than usual) as a maniac doomsday prepper. Mary Elixabeth Winstead plays the woman who becomes trapped with him in a bunker. Because it's Cloverfield, you know there's going to be a monster or two.
Speed (Netflix, April 7)
"Pop quiz, hotshot! There's a bomb on a bus…If it drops below 50, it blows up. What do you do? WHAT DO YOU DO?" Dennis Hopper's game-playing villain is one of many reasons to love director Jan de Bont's 1994 action blockbuster, starring Keanu Reeves and Sandra  Bullock. The word "classic" is bandied around a lot but this is definitely one of them. WHAT DO YOU DO?
It's…weird. Then again all the films are weird from Greek director Yorgos Lanthimos. In The Lobster, Colin Farrell stars as a man who lives in a society where single people have 45 days to find true love, or they get turned into an animal of their choice. Because you know, that's life.
Based on the 1968 story 'Iron Man' by the British poet laureate Ted Hughes, the 1999 animated film The Iron Giant was directed by Brad Bird. He went on to make The Incredibles and Mission: Impossible Ghost Protocol. The Iron Giant was described by The Guardian's Peter Bradshaw as a film with "irresistible simplicity and charm."
Writer/director Sofia Coppola's 2013 drama explores the world of rich teens obsessed with celebrities and brands. The film got a mixed response from critics, Flicks writer Steve Newall seeing the good and the bad. He wrote: "While perhaps the least distinctive film Sofia Coppola has made, placing less emphasis on visual style and use of music than one would expect, The Bling Ring is sufficiently entertaining."
Noah Baumbach and Greta Gerwig co-wrote this story of a free-spirited woman in New York, with Gerwig starring and Baumbach directing. Writing for The Age, Philippa Hawker said, "Frances Ha – both the movie and its heroine – is graceful, awkward, luminous and hilarious."
This low budget film was famously shot on i-phones. Director Sean Baker follows transgender sex works in Los Angeles as they go about their dramatic daily lives. "Tangerine takes you by the scruff of your neck," wrote Lisa Mullen from Sight and Sound, "into a parallel world where tattered reality is shot through with neon flashes of colour, clarity and pure emotional honesty."
Veteran director Roman Polanski's 2014 drama is based on the Tony Award-winning Broadway play by David Ives. Starring Mathiew Amalric as Thomas, a play director in search of a lead actress, Steven Rea from Philadelphia Inquirer called it "wickedly smart and wickedly playful."
Who doesn't like a good documentary about those crazy scientologists? This one comes from director Alex Gibney, whose other films include We Steal Secrets: The Story of Wikileaks and Mea Maxima Culpa: Silence in the House of God.