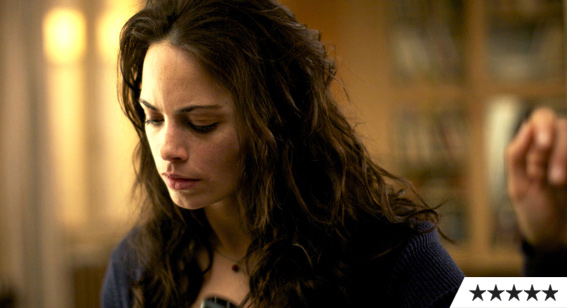 ---
Iranian director Asghar Farhadi (A Separation) heads to France for this tightly-wound drama about a broken love triangle and its ripple effects on a modern-day imperfect blended family. When Ahmad comes to stay at Marie's rickety home in a non-descript Parisian suburb he doesn't turn up as the evil ex. Farhadi's too perceptive a filmmaker to conjure up villains and victims – instead he directs an elegant domestic drama to feel more like a mystery. Gradually the past is unfurled to reveal who has done good and who has done bad and how that inescapably fuels the present, no matter what new direction lives take.
Ahmad, magnetically played by Ali Mosaffa, is in fact the most empathetic character. He graciously copes with his awkward situation and tries to help mend the strain between Marie and her teenage daughter Lucie, who is deeply anti her mother's latest relationship. New boyfriend Samir and his young son have moved in with them while his wife lies in a coma after a suicide attempt. Through Lucie's eyes we see the impact of the past as it is happening now, sowing the seeds for future grievance.
The performances, including the three actors playing the children inhabiting the chaotic household, are nuanced and gripping. Although there are some heavy, slightly contrived, plot points, these are played out subtly sending you burrowing beneath the restrained dialogue to discover the details. Farhadi is a master at unpicking human relationships, revealing that in the end everyone, and no one, is blameless.