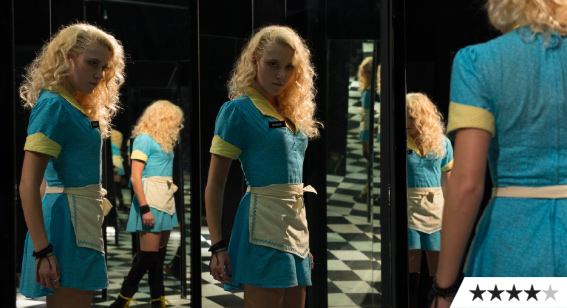 Review: The Guest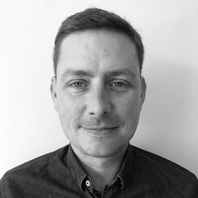 ---
There are lots of so-called "throwback horrors" around at the moment – hello, Housebound – but it doesn't matter what vintage your clothes are if you haven't got the moves.
From Adam Wingard and Simon Barrett, the prolific writer/director team who brought us You're Next, parts of V/H/S, and the little-seen but worth-seeking-out A Horrible Way To Die, and boasting all kinds of indie horror cameos (Cheap Thrills' Ethan Embry, The Sacrament's AJ Bowen), The Guest is a wry, revved-up 1980s-style psycho thriller that barely puts a foot wrong.
Downton Abbey's Dan Stevens excels as a recently discharged soldier who inveigles his way into the Peterson household claiming to have served alongside their son who died in Iraq. Before you can say "Fatal Attraction" he's become the family fixer, seeing off Brendan Meyer's school bullies and seeing to Maika (It Follows) Monroe's friends with a lethal mixture of smarm and steel. The scene in which devilish Dan takes on a bar full of jocks is one of the slyest, smartest smack-downs you'll see all year.
But beneath the knuckle-gnawing tension and fist-cracking action there's a thick vein of black humour atop a sliver of genuine grief. This allows The Guest to be funny, convincing and exciting all at once, effortlessly straddling the line between cheesy and awesome until it blows its cover in the last act.
If The Guest were a colour it would be the neon blue of its title card: a little bit show-off, a little bit retro, but it'll definitely brighten your night.