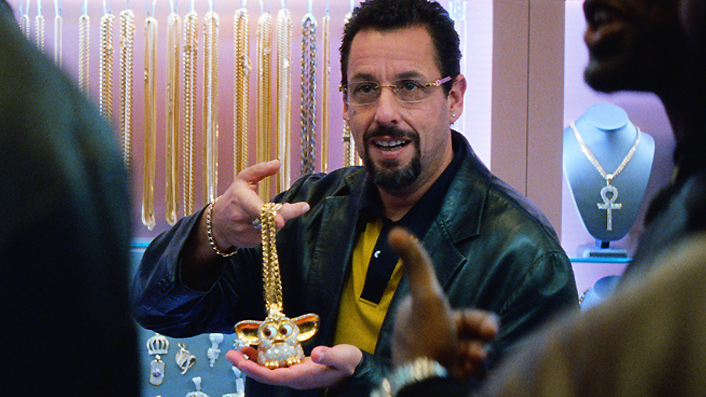 Now on Netflix, Adam Sandler sparkles in thriller Uncut Gems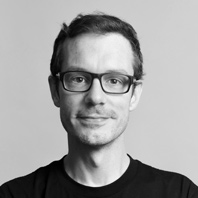 ---
Adam Sandler makes one of his occasional swerves into the dramatic acting lane to lead this New York City thriller (now streaming on Netflix) playing a jewel dealer hugely in dept with minimal time to pay it. As Tony Stamp writes, it's infectiously good fun to join him on numerous harebrained adventures, despite his numerous flaws.
As soon as Uncut Gems started playing festivals, the hype was deafening. The international critics who make up "Film Twitter" formed, Voltron-like, to proclaim that this was a transcendent gift to the world, to Judaism, and that Adam Sandler's performance was going to sweep awards season.
In hindsight, it seems obvious why the film didn't garner a single Oscar nom. This is a deeply weird movie, that doubles and triples down on directors The Safdie Brothers' penchant for overlapping dialogue (preferably shouted), characters with very few redeeming features, and sound design designed to bludgeon your subconscious.
There is a point to all this chaos though. This is the Safdies' tightest script—not quite Knives Out, but filled with plenty of Chekhov's setups and payoffs. They've perfected a certain type of panic-inducing filmmaking at this point, last seen in 2017's Good Time, and honed here into a symphony of bad decisions that'll have you yelling at Sandler through the screen.
His character Howie Bling is a mess, a rampantly self-destructive jeweller with a gambling problem who hawks his wares from New York's Diamond District. It's a culture the Safdies are familiar with, via stories relayed to them by their dad (who dabbled in the industry), and Gems is steeped in a very specific type of New York scumbag culture.
Sign up for Flicks updates
Bling is, honestly, a pretty classic Sandler character—prone to yelling, childish breakdowns, and sporting a young girlfriend who could really, really do better. But it's a testament to his strength as an actor that when he commits to a dramatic role—as he's done for directors like Paul Thomas Anderson and Noah Baumbach in the past—he truly inhabits it. Bling feels like a real person, and it's infectiously good fun to join him on numerous harebrained adventures, despite his numerous flaws.
Supporting roles are filled by Julia Fox (the film's real breakout star), and basketball player Kevin Garnett, who turns in a fine performance, and whose presence is tied to real life events from 2012 (when the film is set). It's an ingenious bit of casting to hang the plot from, another of the many pleasures Uncut Gems has to offer, if you can handle all that shouting.