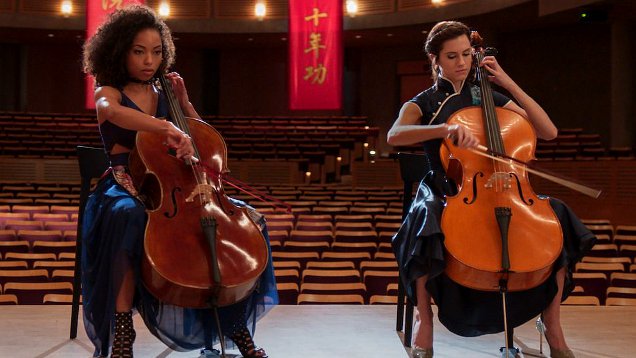 Netflix's The Perfection is a subversive feminist thriller as great as its title suggests

---
You might not have heard about this new thriller from Netflix that revolves around two musical prodigies. You will soon, because this is an amazing film: exhilarating, sexy, wild and driven by genuine fury, writes Alexandra Heller-Nicholas.
Leaving its euphoric audiences virtually swinging from the chandeliers at its world premiere at Texas's Fantastic Fest late last year, with The Perfection Netflix knew a winner when they saw it. Shrewdly snapping up stalwart director's Richard Shepard's sexy yet ideologically fearless thriller, the streaming service with it will no doubt continue the momentum it has for subversive feminist genre films it gained previously with Daniel Goldhaber's Cam last year, another thriller that thwarts expectations about young women and the frequently thorny overlap of sexuality with their career choices.
The film follows two young women – Charlotte (Get Out's Alison Williams) and Lizzie (Logan Browning from Netflix's Dear White People) – who at different times in their careers were the shining stars of an exclusive Boston-based private cello academy. Replacing Charlotte's 'golden girl' status after a severe mental health collapse, Lizzie's star rises and the film begins in Shanghai where the two women meet. Mourning the recent death of her mother, Charlotte meets Lizzie after traveling to China to reunite with the academy's owners Anton (Steven Weber) and Paloma (Alaina Huffman) after a decade's absence.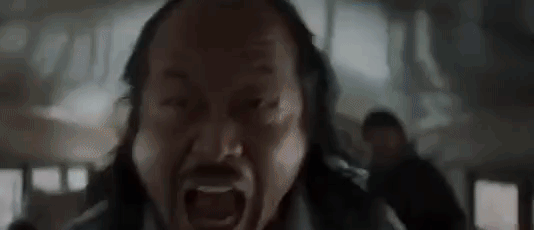 Charlotte's arrival triggers a near-instantaneous connection with Lizzie that quickly turns sexual, and a tight bond between the two women is formed – or so it seems. What at first appears to be a mutual appreciation society evolves into a sexual attraction, soon exploding into something far darker and more complex. Jealousy? Revenge? Something more? This question becomes the core of the film, and its twists and revelations are where The Perfection gains the bulk of its undeniable punch.
When tragedy befalls Lizzie, the complex ways that both her and Charlotte's futures and pasts intersect largely constructs the extraordinary journey upon which the film is based. This is no mere clichéd 'roller coaster ride', but a straight-up unrestrained free-fall, where narrative expectations and genre conventions are not just experimented with, but actively mocked.
Sign up for Flicks updates
To say too much of where precisely The Perfection takes us in terms of its aggressive political vision especially would largely spoil the fun and impact of the film of the whole. To say that it has tapped into the zeitgeist is an understatement of some magnitude.
Split into four distinct sections – Mission, Detour, Home and Duet – the tight structure of the film in no way reflects any kind of predictability. With the first two sections set in China, we move rapidly through a series of possible subgenres, from plague outbreak horror to torture porn. But it is only when the girls return back to Boston in the last two sections (almost completely filmed in the confines of the academy's opulent mansion walls), as the film moves towards its climax the thematic and narrative core of the film is spectacularly revealed as we find out exactly what kind of movie it is that we've been watching.
As much as its gleefully executed horror vignettes, other notable scenes in the film deliberately privilege the highbrow elegance of the world of classical music and the skills of its two cellist protagonists. The seeming epitome of ladylike hyper-femininity, these roles are deliberately destabilised by the director in collaboration with his two lead actors. The electricity between Williams and Browning especially just lights up the screen, and it is the spark between these two performers as much as the story itself that grants The Perfection its furious, curious magic.
The film is marked is a series of 'performances' by the two young women – be they playing cello duets together or a merger of a more sexual nature. As many reviews of the film have noted, Brian De Palma is a perhaps logical point of reference for The Perfection's combination of stylistic playfulness and sexual spectacle. In terms of the latter, girl-on-girl sexuality has long been an exploitation film staple, and in The Perfection this cliché seeks arguably to empower rather than to exploit. But as films like Yann Gonzales's recent Knife+Heart have suggested, it's far too rare to see male same-sex relationships presented as the foundations of neo-exploitation as often as we see those between women.
Exhilarating, sexy and driven by a sense of genuine fury, The Perfection starts wild and gets wilder, concluding with the most jaw-dropping yet oddly romantic final image of any film you are likely to see this year. Funny Games for angry women, The Perfection is proud of its exploitation film heritage, and is fine-tuned to hit us exactly where we need to be hit. Rarely has an urgent wake-up call and call to arms been simultaneously so much fun.