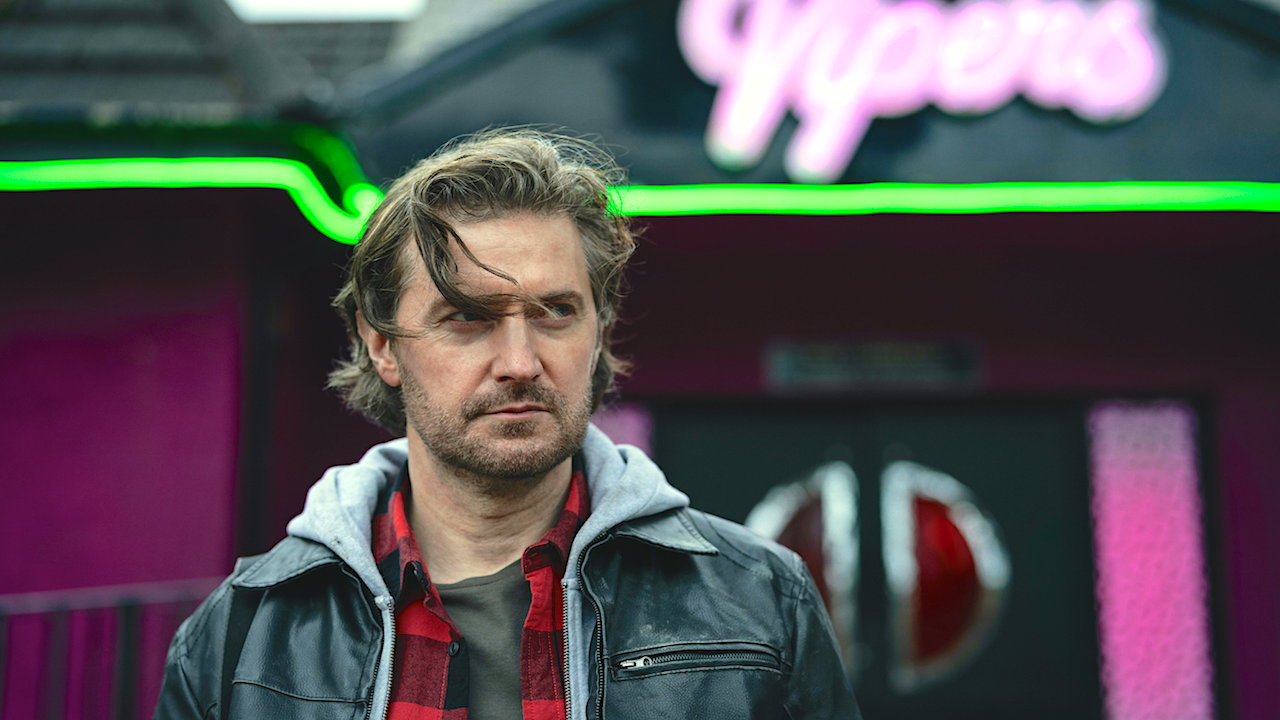 Netflix murder mystery Stay Close is a junk food thriller: irresistible but ultimately unsatisfying

---
The eight-part British murder mystery Stay Close is filled with brusque and cynically effective twists, writes Clarisse Loughrey.

Stay Close must be a dream come true for Netflix. It's a murder mystery so aggressively dedicated to the task of maintaining an audience's attention that it might as well have featured someone screaming "look over here!" into a megaphone for six hours. It was born and bred to fill the streaming service's rows of easily bingeable and forgettable content—a single-series junk food thriller that's irresistible in the moment but never truly satisfies. You'll have no choice but to move swiftly on to the next show. And the next after that.
Directed by Daniel O'Hara, the eight-episode series is one of 14 novels by Harlan Coben tossed onto Netflix's conveyer belt of content. Three have been adapted so far. Stay Close follows Safe and The Stranger, with the events of each having been relocated from the New York/New Jersey area to the UK, presumably to give them a sheen of European sophistication.
In The Stranger, Richard Armitage plays a man who discovers that his missing wife faked both her pregnancy and her miscarriage. Here, he returns as a lovelorn, washed-up war photographer with a tantalising connection to the disappearance of one Carlton Flynn, who in turn has something to do with the disappearance of one Stewart Green, 17 years ago to that very day. The latter is the only case Detective Broome (James Nesbitt) has never been able to solve. Suburban mother Megan (Cush Jumbo) also seems to bear the past like a cross. Why else would she be so shaken by a card on her doorstep addressed to someone called "Cassie"?
There's much more to come, since Stay Close is one of those puzzle box mysteries in which everyone is connected to everyone—and if someone doesn't seem connected to anyone, it's only because you're not far enough into the show to have reached that revelation.
Does anyone care that none of this would be possible unless the town of Ridgwood (a fictional setting, with filming spread across Liverpool, Manchester and Blackpool) had a maximum population of about 20? "You see connections everywhere", Broome's colleague and ex-wife Eric (Jo Joyner) tells him, in what's intended to be a revealing put down. The only thing he's actually doing is stating the obvious.
These are the things a viewer must choose to ignore if they hope to be swept up by Stay Close many brusque and cynically effective twists. Not only does every episode end on a cliffhanger, but they frequently open mid-revelation—as if to catch out anyone who's accidentally let Netflix skip the credits and jump into the next episode. Wait, who's that? Where did that blood come from? Well, now there's no choice but to keep watching. Every subsequent twist is then telegraphed with the sound of an accelerated heartbeat pushed to cacophonous volumes.
Sign up for Flicks updates
That said, the show's performances are good, across the board, even in moments of ludicrousness. Jumbo is so effortlessly convincing as a breezy, IKEA catalogue-ready matriarch that it's actually quite shocking to be first introduced to the conflicted woman she once used to be. Eddie Izzard, as a lawyer with a (surprise!) hidden secret, brings an ever-present warmth to her work that feels far more lived-in than what we'd usually expect from these types of shows.
It would be unfair to describe Stay Close as entirely typical of the genre. O'Hara's made several unusual directorial choices here, trotting out the bisexual (pink-and-blue) lighting seen in many recent neo-noirs and introducing two theatre kid assassins who dance to Radiohead's Creep like they're in an amateur production of La La Land.
But these flourishes are so brief they merely feel incongruous, as if you've been briefly knocked into an episode of The End of the F…ing World before being pulled back in again. And there's certainly no hope that any of Stay Close's themes will be explored with sincerity—not the abuse of sex workers or institutional police racism. That's not really the aim here. If it can only get you to watch until the end, that's a win in Netflix's books.