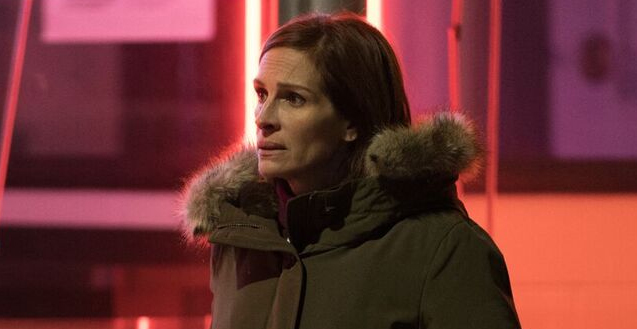 Julia Roberts is the best thing in unengaging addiction drama Ben Is Back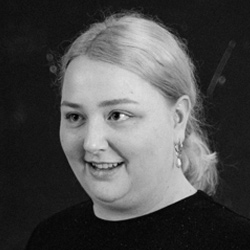 ---
Julia Roberts and Lucas Hedges (Manchester by the Sea) star in this drama about a mother and her drug-addicted son.
While Roberts delivers a skillful performance of strength and cautious care, writes Amanda Jane Robinson, the film's not particularly interesting.
---
Ben Is Back is, at least, the better of two recently released films about middle-class white boys with cute half-siblings and opioid addictions, played by actors who co-starred in Lady Bird as disappointing boyfriends. Where Timothée Chalamet played his Beautiful Boy character with a slump, Lucas Hedges (Manchester By The Sea) instead channels an apologetic agitation. He's believably sorry.
When 19-year-old Ben (Hedges) shows up unannounced the morning before Christmas, his family are wary. Thrilled, but wary—he wasn't supposed to be out of rehab yet. What follows is an exploration of the tension between trust and vigilance involved in loving an addict.
Ben's mother Holly, played by Julia Roberts, is the best part of the film, a skillful performance of strength and cautious care. Minutes after Ben arrives, she hides prescription pills and jewelry like it's routine. Holly's skeptical husband (Courtney B. Vance) and sister, played with an eye roll and a shrug by the brilliant Kathryn Newton (Blockers, TV's Big Little Lies), are on high alert. They don't want a repeat of the hazily alluded to "last Christmas".
Sign up for Flicks updates
Directed by Lucas Hedges' father Peter Hedges, Ben Is Back is interested in the durability of family. In one scene, someone from Ben's old crowd breaks in and steals the family dog while the family attends a Christmas Eve church service. What visual metaphor of a middle-class family in turmoil more apt than a knocked over Christmas tree?
And yet, the film isn't very engaging. As in 6 Balloons and Beautiful Boy before, the majority of the film's second half is Holly driving around, looking for Ben. The extent of unconditional love is a compelling question, but the execution lacks vitality. The grey, uninspired aesthetic doesn't help.
Ben Is Back adequately illustrates the cycle of rehab, relapse and recovery within the family unit. It's just a shame it's not done in any particularly interesting way.