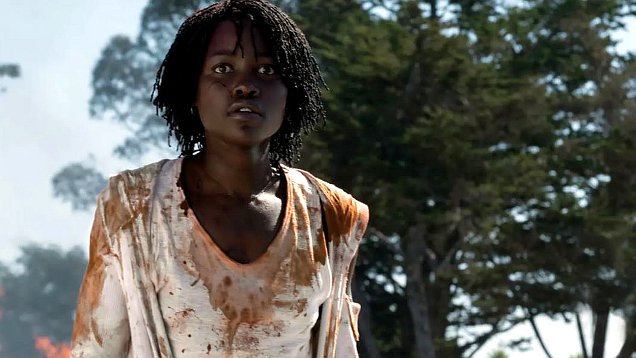 The bold and bloodcurdling Us continues Jordan Peele's gnarly brand of social commentary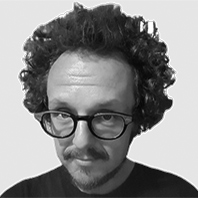 ---
Writer/director Jordan Peele tells gnarly stories that reflect the mood of the times. In Us, a family of four are haunted by doppelgängers. The film can be both anti-capitalist or anti-socialist depending on your perspective, writes Luke Buckmaster. 
Middle class guilt manifests in the form of bloodthirsty doppelgängers in Us, writer/director Jordan Peele's follow-up to his hugely successful and audaciously crafted 2017 debut Get Out. The story follows an African American family who are haunted by spitting images of themselves as they are thrown into an imbroglio of physical and existential terror. The polemical auteur espouses a very anti-American and very anti-capitalist ideology, viewing affluence as a status that creates a shadow in which bizarro counterpoints fester.
For every form of wealth and success in our own lives, the logic goes, the inverse is created for some poor sod somewhere else, who pays the price for our success. What if these invisible downtrodden victims found a way to fight back?
At least that's my take on Peele's thematically cryptic and, again, audacious second feature, which is intentionally designed to mean different things to different people. It doesn't smack the gob or bust the gut as much as Get Out – an obviously superior film, crafted in a wittier style – but the hotheaded sophomore effort still impresses. Us establishes the artist in no uncertain terms as a spookster with a predilection for social commentary, viewing the horror medium as a stage on which to challenge and provoke.
After formulating my thoughts on the film's ideological perspective, I stumbled on a tweet ridiculing this review for arguing the reverse. The yee-haw writer describes Us as "not only unreservedly pro-American, but fiercely anti-socialist," arriving at the conclusion that "the NRA should sponsor some screenings." Rather than the disparity between my opinion or theirs (or anybody else's for that matter) being indicative of a conversation in which somebody is right and somebody is wrong, it is instead indicative of interesting and layered art.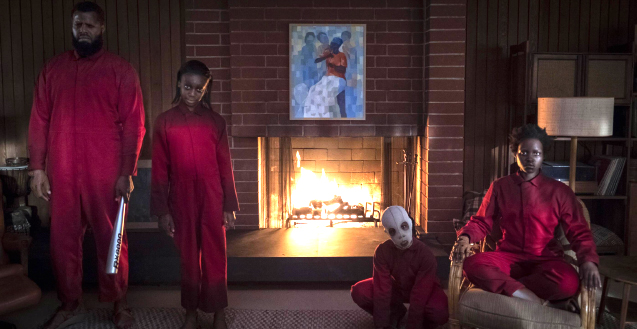 The satisfaction one receives from transforming an ambiguous text such as Us into a specific artistic manifesto cannot be owned by either side of the ideological divide, irrespective of whether you believe, to pluck one memorable example out of the ether, that The Dark Knight is a rightwing parable about the dangers of revolutionary alternatives. Being able to argue radically different interpretations is a beautiful thing, no matter how much bullshit is punched into people's keyboards. Watch a blockbuster like Captain Marvel or Aquaman and you'll turn blue trying to argue these gratuitous exercises in brand management are about anything, let alone constitute a provocative doctrine.
Us revolves around a family of four: Adelaide Wilson (Lupita Nyong'o), her husband Gabe (Winston Duke), their daughter Zora (Shahadi Wright Joseph) and son Jason (Evan Alex). They are obviously doing well for themselves, hitting the sand and kicking their feet up with a couple of boozy pals (Tim Heidecker and Elisabeth Moss) at a beachside community in Santa Cruz.
Sign up for Flicks updates
In this same location Adelaide experienced a creepy encounter as a child in a carnival maze of mirrors (because…atmospheria!) with a girl who was a spitting image of herself, even down to her clothes and haircut. This prologue event is connected to the Wilson family's fateful holiday, which turns out to be no fun at all: a bloodcurdling series of stabby stabby encounters kicking off when four doppelgängers arrive in their driveway, holding hands and dressed in cult-like red robes.
This is about as far as any spoiler-averse plot synopsis can go, suffice to say these strange visitors do not come in peace. They do however afford the actors opportunity to create a ghastly alternative to their original performances, reinventing themselves through the funhouse mirror. For Shahadi Wright Joseph this involves hellishly creepy smiles and for Lupita Nyong'o, who delivers a knockout performance in the lead role, a weirdly multifaceted kind of villainy, whereby both sides of her lookalike image share certain qualities, the characters' ideological functions merging somewhere in the middle.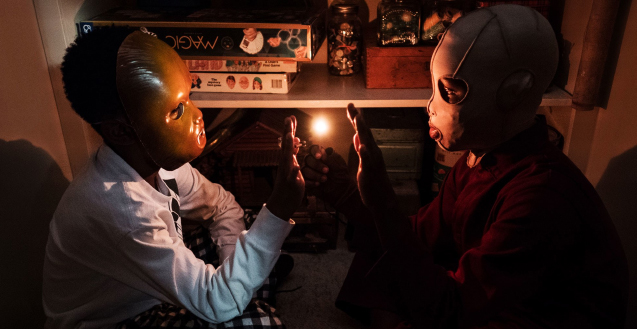 Peele can craft arresting moments, that's for sure, though the proverbial knife is somewhat gold embossed: meat hook horror with an ostentatious glint. Peele's showy instincts can get the better of him, seeing the filmmaker lurch towards heavy operatic images. In Us he reveals an obscure proclivity for visions of caged rabbits (because…atmospheria!).
These big and serious compositions, replete with visions of hand-holding minions lining up for a New World Order, can smother Peele's lightness of touch and his charming ability to combine terror and flippancy (no doubt informed by his previous experience as a sketch comedian). Making people laugh while scaring the shit out of the them is no easy task, let alone while engaging them with meaningful political ideas. Us is another conversation starter wrestling with American id, American influence and American overreach, for me finding one of its best statements in the simple image of a blood-stained smart speaker, for reasons you can theorize about yourself.
The water cooler prestige and critical acclaim of Peele's first two features reflects an ability to tell stories that finger the mood of the times, chipping away at contemporary sentiment from strange and interesting places. Hopefully this remains a priority and Peele does not, as the last act of Us frighteningly suggests, lurch towards the realm of the Shyamalan, with twists and 'gotcha!' moments engineered to demonstrate the cleverness of the filmmaker rather than stimulate the conscience and intellect of the viewer.