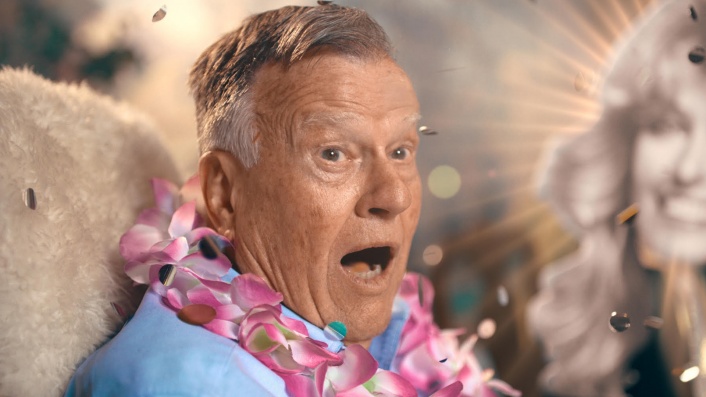 Dick Johnson is Dead is Netflix's miraculous Alzheimer's documentary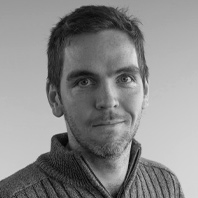 ---
Director Kirsten Johnson adds a fascinating entry into the personal documentary genre with this honest, uplifting and strange film starring her Alzheimer's-afflicted father.

Now on Netflix, Dick Johnson is Dead belongs to a small but valuable group of documentaries that utilise the art of theatre and filmmaking as a means to confront close-to-unbearable subject matter.
Joshua Oppenheimer's The Act of Killing, the most brutal of the lot, delivered unparalleled insight into the murky minds of Indonesian death-squad leaders by allowing them to express their mass killings as Hollywood motion pictures. The results were haunting.
See also:
* Best new movies and TV series on Netflix
* All new movies & series on Netflix
* All new streaming movies & series
Director Sarah Polley pulled a similar trick in her 2012 film Stories We Tell, digging into her family's past in order to uncover a buried truth. But when this 'truth' links directly to each family member's story, Polley uses her own storytelling techniques to find something even deeper.
More recently, S. Leo Chiang and Yang Sun's heart-aching Our Time Machine followed Chinese artist Ma Liang's extravagant puppet show about memory and time travel – a story inspired by his father, who plunged further and further into Alzheimer's as the production commenced.
That film shares the most with Dick Johnson is Dead, but rather than using puppets and a fantasy setting to highlight the artist's feelings, filmmaker Kirsten Johnson casts her own Alzheimer's-riddled father in the centre of their comedic and lighthearted film within the film. If that sounds uncomfortably exploitative, I can assure you it's not.
Sign up for Flicks updates
For one, the diagnosed Dick (while being completely sound of mind) was fully on board with the idea of starring in a comedy that saw him dying over and over again. His teddy bear smile, upbeat attitude, and irreverent sense of humour also speak of a man who would probably make a similar film if he had his daughter's skill set.
Though I doubt it'd be a better one. Rather than making a gloomy film about a man facing death, Kirsten Johnson instead chooses to capture this beloved man's character before the disease takes it away. And part of that includes staging different (and sometimes ridiculous) ways Dick could die.
The film will sometimes spring these Looney Tunes-like executions on you without warning. I couldn't help but laugh seeing gingerly Dick get absolutely hammered by a falling computer monitor. It was really a stuntperson, of course, part of the production facade that the film continuously exposes in great detail.
It's a subtle but sober reminder that, behind the fun and games of fabricated filmmaking, it's still not real life. Those moments aren't so well composed, neatly lit, or captured that well on the microphone. And yet, they're some of the most humane.
Johnson, whose absorbing 2016 film Cameraperson was made entirely of offcuts from previous shoots, has a knack for finding value in all kinds of footage. A moment at home, when she and Dick are reminiscing about her mother who also suffered from Alzheimer's, finds the pair confronted by the reality of Dick's situation. Even though the camera's staring down at a rug, it's still one of the most powerful moments in the film. In a way, its messy composition adds to its authenticity.
By comparison, the staged scenarios that imagine a deceased Dick in heaven come across as fluffy entertainment rather than anything hard-hitting. While that was initially the idea – to create something fun to distract themselves from the inevitable – it's almost like the film itself realises that it can't keep this kind of narrative going while Dick's disease progresses.
The conclusion finds a tremendous mid-ground between the offbeat comedy the film tries to be and the heartfelt father-daughter story it always was. Mercifully relieved of seeing Dick on the extreme end of the disease, Dick Johnson is Dead proves itself as a rare and miraculous documentary on Alzheimer's that manages to be both honest and uplifting.