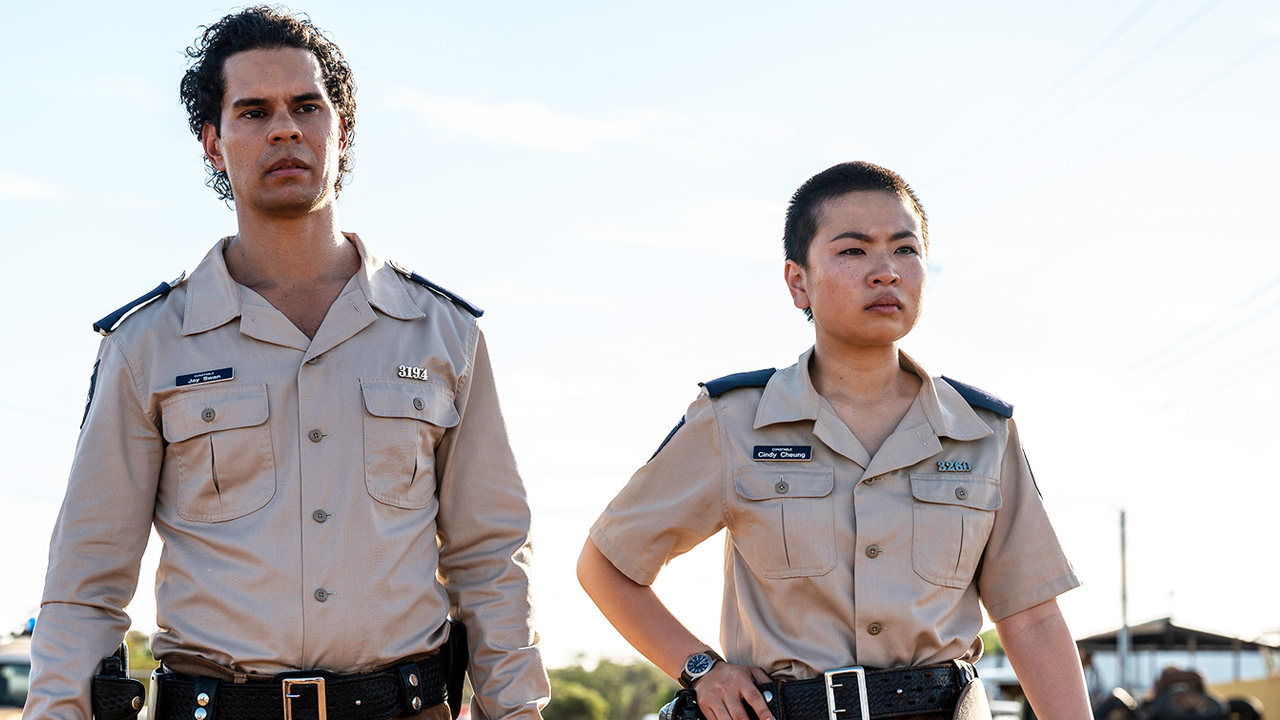 What critics are saying about ABC's prequel series Mystery Road: Origin

---
Talk about a tough act to follow. After the brilliant feature-length investigations Mystery Road and Goldstone, and two equally acclaimed series of the Mystery Road TV show, the ABC has put yet more faith into the outback neo-noir saga of Detective Jay Swan.
But this time, Aaron Pedersen is nowhere to be seen, and the year is 1999. Jay Swan is played by newcomer Mark Coles Smith in Mystery Road: Origin, which is racking up raves from Australian critics. Here we've compiled a couple of the series' most standout factors from these fresh new reviews—just more good reasons to tune in via ABC and iview.
How does it compare to the OG Mystery Road stories?
The titles of both Flicks' and Concrete Playground's reviews assert that the Mystery Road franchise is Australia's best crime saga. Considering those big dusty cowboy boots to fill (a common pun in these pieces), it seems that Origin has pulled off a daunting task: holding its own compared to the OG show whilst also enriching the story to come.
"Mystery Road: Origin isn't jumping on a trend, repeating itself or prolonging a long-running saga. It isn't trying to justify having someone else play Swan, either", Concrete Playground pointed out. The positive review celebrated Origin whilst still maintaining that Jay Swan hasn't especially needed an origin story, something ScreenHub also found: "This series might be billed as an origin, but Swan's never needed one. He was an archetypical western character from the start."
"'Holds its own' sounds like faint praise" to our critic Travis Johnson: "but when the standard is this high it's actually the furthest thing from it. Mystery Road: Origin is a carefully plotted thriller, as we should expect."
A younger, less grizzled Jay Swan
Screenhub's review reminded us that Mark Coles Smith had already basically played a parody of Jay Swan in the Mad As Hell sketch above. Playing it straight here, Coles Smith is a revelation, his precision and freshness as a young version of Aaron Pederson's unsmiling detective roundly applauded.
"Like his predecessor, Coles Smith delivers a gruff kind of sensibility", Luke Buckmaster wrote for The Guardian. "He's a very measured, very controlled presence, full of subtle gestures that, cumulatively, have a large effect." Similar adjectives showed up from ScreenHub ("quiet, steely") and Flicks ("brilliant, carefully controlled").
Travis Johnson went on to compare the fresh-faced performance with Timothy Olyphant's Marshal Raylan Givens in Justified—another hat-wearing man of the law—whilst not delving into impression of Pedersen or other genre good guys.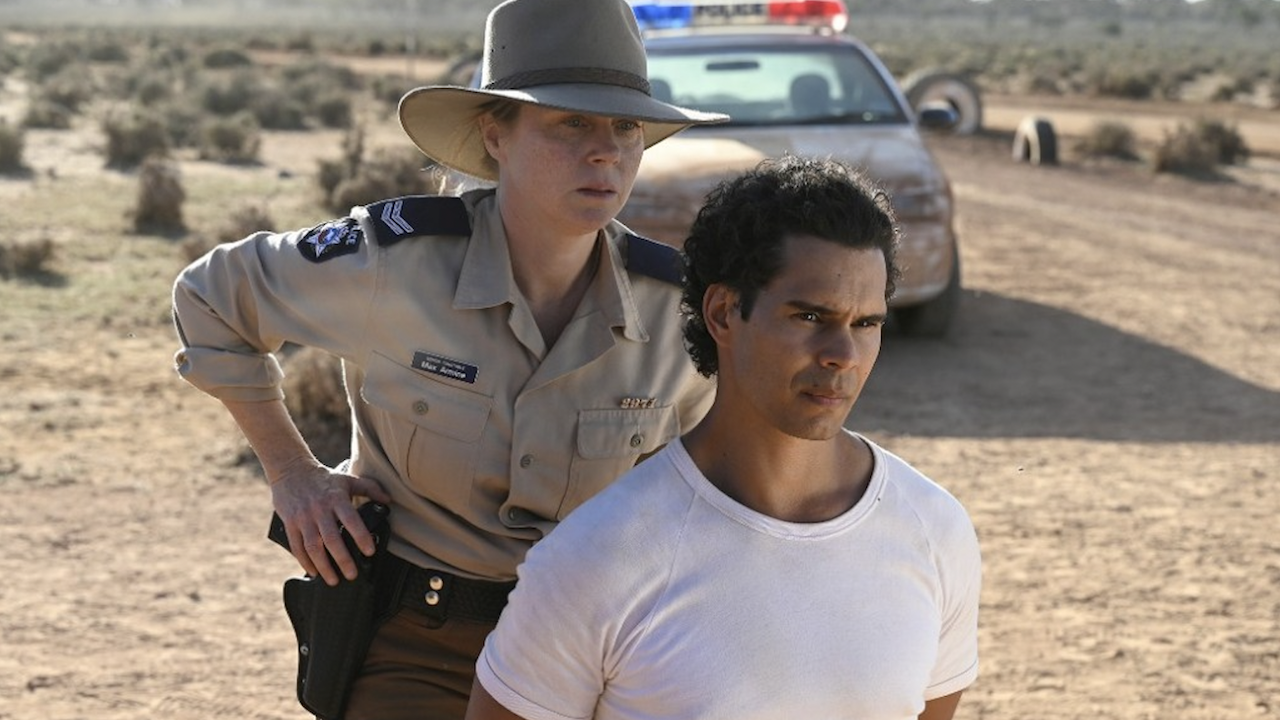 A still-unfolding meat pie western plot
The prequel gives Swan plenty of domestic drama to unpack (a deadbeat dad and thorny older brother) all while a robber dressed as Ned Kelly and murder connected to marijuana crop cause chaos in 1999 Jardine.
ScreenHub's Anthony Morris found the threads a little too obvious: "If there's a weakness here, it's in some of the plotting. Swan stirs up trouble in the local criminal fraternity by stopping by at an industrial machinery hire business…that just happens to have a massive statue of Ned Kelly out the front."
Sign up for Flicks updates
But for The Guardian, "the narrative beats never feel laboured", despite the plot being described as "twisty". Generally it seems that terrific supporting and lead performances are the focus here, honing in on Swan's fractured relationship with his dad to "shade" the character's future we see in Ivan Sen's films "with deeper meaning" (Flicks).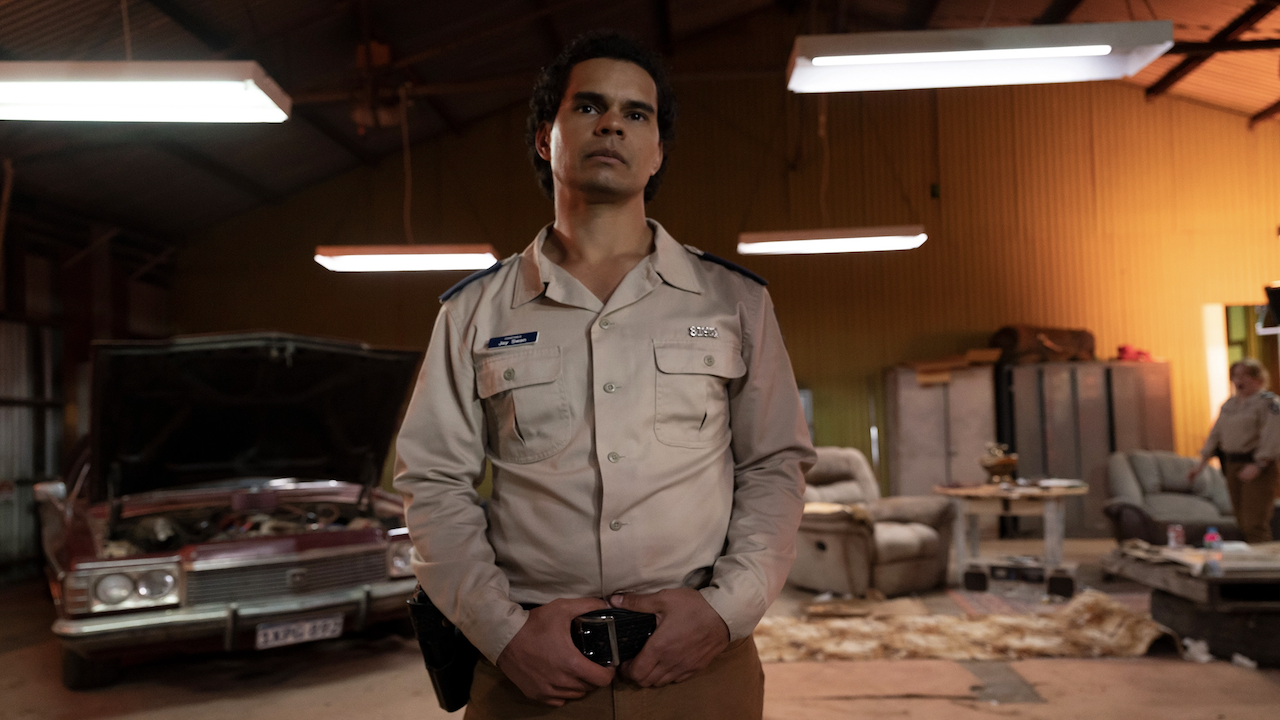 The team behind Origin should take a bow
Taking over from his dad Warwick Thornton's direction of the second season of Mystery Road, Dylan River "not only captures the evocative Western Australian Goldfields locations perfectly: he also captures the struggle of a man trying to find his path in life" (Flicks). ScreenHub concluded their article with faith in the ABC's creative direction: "going by this series, Jay Swan couldn't be in better hands."
Luke Buckmaster acknowledged the confident, cinematic feel of the series: "A lot of productions of similar length feel structured to suit the one-hour TV format, but River and his team have created a more fluid arc, almost as if the format is bending to them."
Onya, River and everybody else taking us back to Jay Swan's fledgling days as a grumpy outback cop. This is a flashback Aussie viewers deserve to spend some time enjoying.