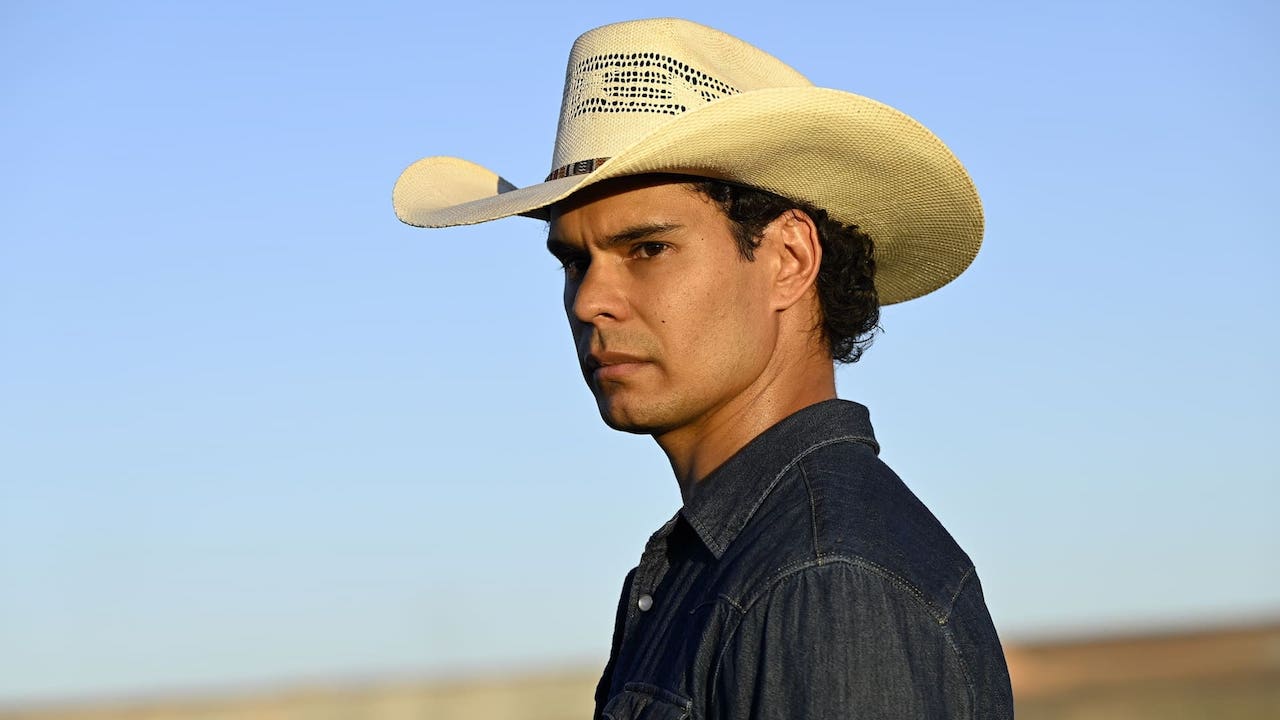 Mystery Road: Origin is a superb addition to Australia's best crime franchise

---
Showing us the early days of an exceptional Aussie noir-western story, Mystery Road: Origin only enriches what we know will come, says critic Travis Johnson.
Prequels can be an iffy proposition. The dramatic stakes can be low, given we have a fair handle on who dies, who lives, and where they end up. There's also an argument to be made that some gaps in the backstory are better left unfilled; the allusions and mystery are more entertaining than any solid answers could ever be (looking at you, literally 80% of Star Wars). As stories, prequels tend to be a little inert.
But there is the odd exception that proves the rule—The Godfather Part II, Indiana Jones and the Temple of Doom, The Good, the Bad, and the Ugly… and now Mystery Road: Origin, which puts us in the as-yet-unscuffed cowboy boots of Indigenous detective Jay Swan (formerly the great Aaron Pedersen, now the equally great Mark Coles Smith) in his formative years.
It's 1999 and freshly-minted cop Jay Swan returns to his hometown, the desert mining outpost of Jardine, to take up his post under local top cop Sergeant Peter Lovric (Steve Bisley). Lovric is something of a mentor figure to Jay, having steered him out of trouble and into the Force previously. Jay is in need of one, too; his relationship with his father, former rodeo star Jack (Kelton Pell, clearly relishing a meaty, complex role) and older brother Sputty (a fierce Clarence Ryan) is thorny, and few of the local mob are too pleased at the idea of a Blak cop working for White interests. Lovric sees the utility of an officer who can liaise between the local mining company and Indigenous activists—whether Jay wants to or not.
Sign up for Flicks updates
These issues take a backseat once the main engine of the plot revs up—a series of robberies committed by a man cosplaying as Ned Kelly, followed by a shocking murder connected to a stolen marijuana crop—but they're always present. As a character, Swan has always occupied an interstitial space between the Indigenous and settler worlds, able to traverse both but at home in neither. Here we see him stake out that ground.
On arrival in town, he's almost immediately arrested as a robbery suspect. Later, fishing for clues, he's pointedly asked, "Are you a policeman or a blackfella?" "Why can't I be both?" he replies, and of course he can—at a cost.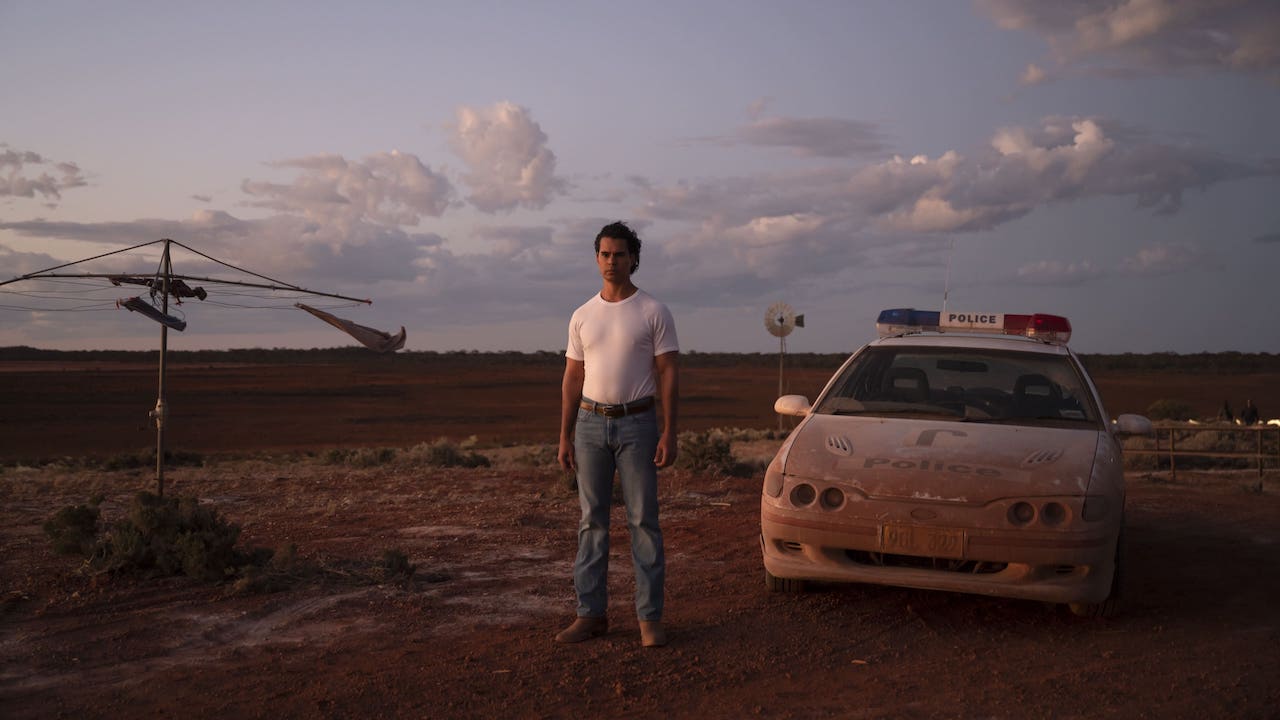 This marks the third season of the Mystery Road TV series, which itself followed on from Ivan Sen's big screen duology, 2013's Mystery Road and 2016's Goldstone: all excellent offerings, as is this latest. "Holds its own" sounds like faint praise but when the standard is this high it's actually the furthest thing from it. Mystery Road: Origin is a carefully plotted thriller, as we should expect, but it's also a superb character piece, anchored by a brilliant, carefully controlled performance by Smith.
Lean and laconic in a manner not a million miles away from Timothy Olyphant's turn as gunslinging U.S. Marshal Raylan Givens in Justified, Smith isn't doing an impression of Pedersen, but rather crafting a character who we can clearly see will grow into the older, more bitter Swan. That's a tough job, and the fact that Smith manages to both honour Pedersen's performance and make it his own underlines his status as one of the best Australian actors working today.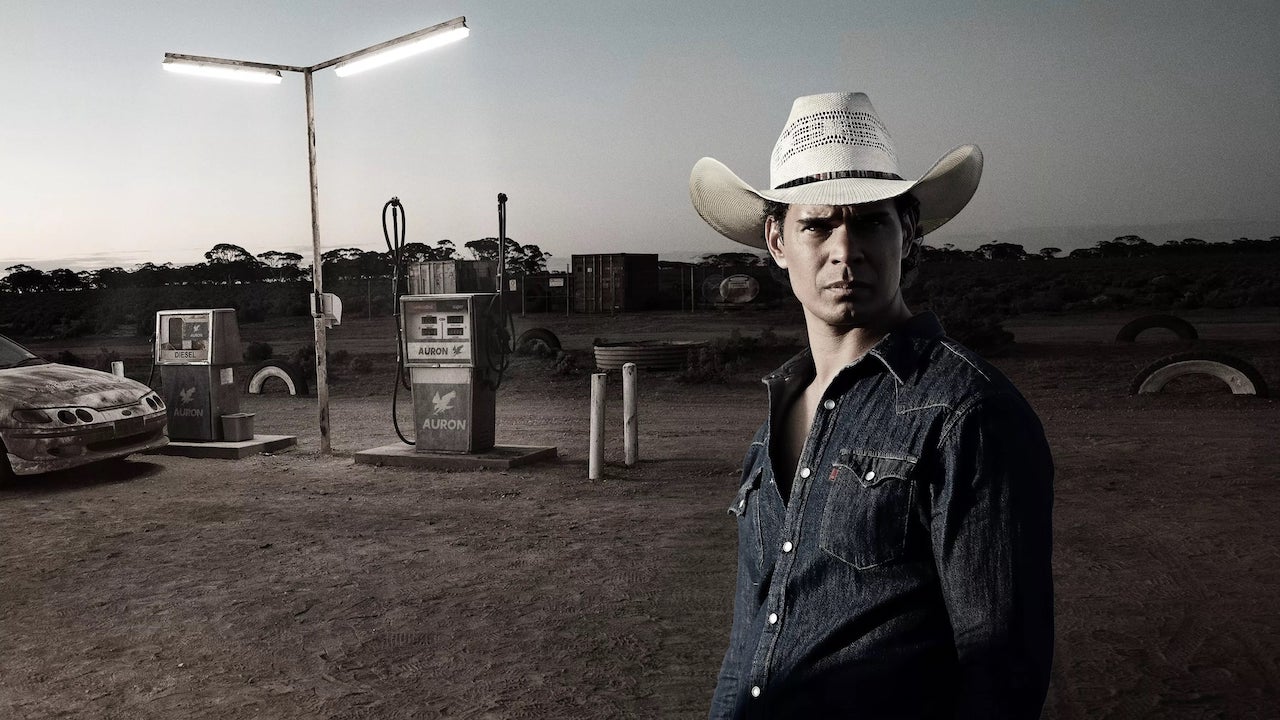 Director Dylan River, who co-wrote the six part series with Blake Ayshford, Steven McGregor, Kodie Bedford and Timothy Lee, not only captures the evocative Western Australian Goldfields locations perfectly: he also captures the struggle of a man trying to find his path in life. Our knowledge of what's to come doesn't lessen the impact of his choices, but rather shades them with deeper meaning.
We often throw around terms like "outback noir" and "meat pie Western" when we're trying to encapsulate this sort of thing, but perhaps we'd be better filing Mystery Road: Origin under Outback Greek Tragedy in both ambition and impact, the label seems fitting.