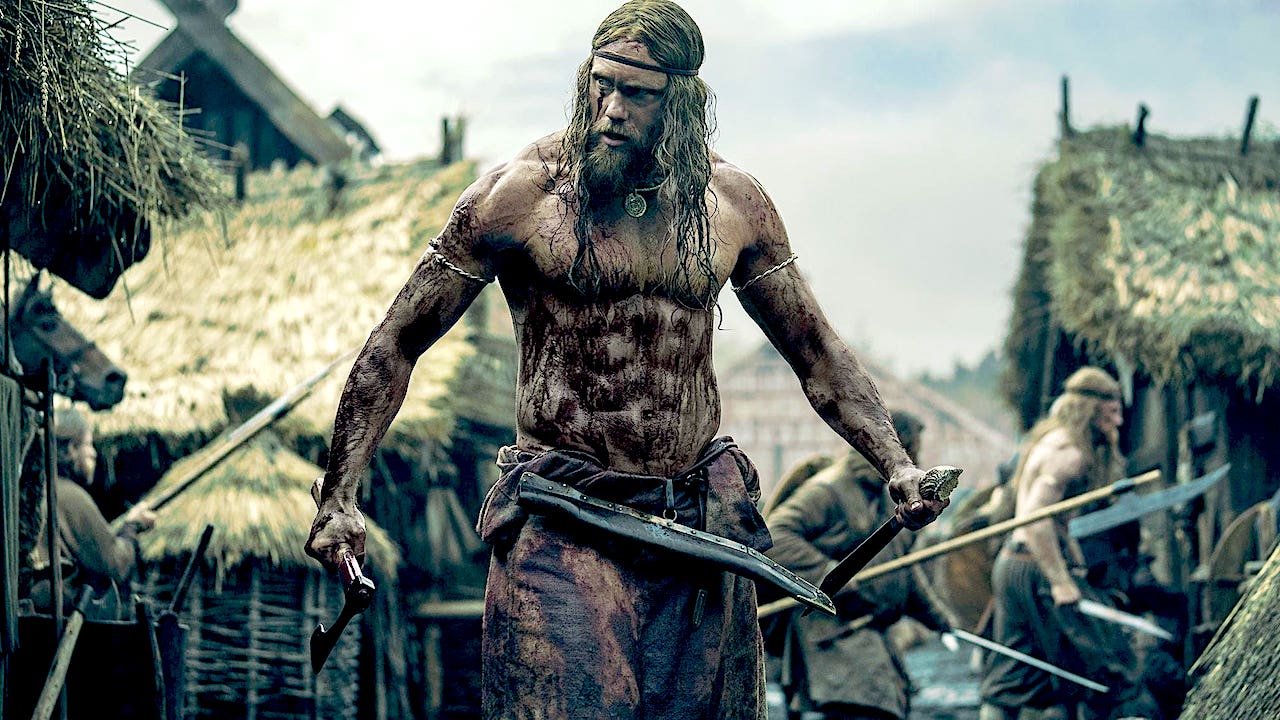 Trailer and release date for Robert Eggers' bloody viking epic The Northman

---
Our first look at the sweeping viking revenge epic The Northman actually gives away quite a lot of Robert Eggers' story—as well as showing off that sterling, wigged-up cast.
Alexander Skarsgård stars as our titular riches-to-rags warrior, seeking vengeance for his family's lost throne in what seems like an even more brutal take on the Danish tale Hamlet. It's pillaging its way into cinemas this April and we couldn't be more stoked.
You've gotta feel the same way once you've seen the first trailer below. Ethan Hawke and Nicole Kidman are Skarsgård's tragically de-throned dad and mum, the king and queen forcibly ousted by evil Fjölnir (Claes Bang, whose dark hair defines him as one of the bad guys in this very blonde cast).
There's also previous Eggers collaborators from The Lighthouse and The Witch—Willem Dafoe decrees somebody's fate into the fire, and Anya Taylor-Joy is chained to Skarsgård as he explains his backstory. Like we didn't just see it all in flashback.
We only see experimental songstress Björk in black and white, as the whispering Seeress; in a headdress she'd probably throw on to pop down to the shops for some bread and milk.
This looks less minor and horror-based, but no less stirring and period-accurate, than Eggers' other, very well-received films. The meticulous director has become known for these bleak fantasy worlds, and now he's got a bigger budget than ever with which to siege his cinematic voyage to Valhalla.
Even if the trailer kinda spoiled us on how an innocent prince can turn into a buff, bloodied Alexander Skarsgård, the transformative vengeance should be truly thrilling to see on a big screen over the course of two or three hours. Led Zeppelin's 'Immigrant Song' is already blaring inside my head…