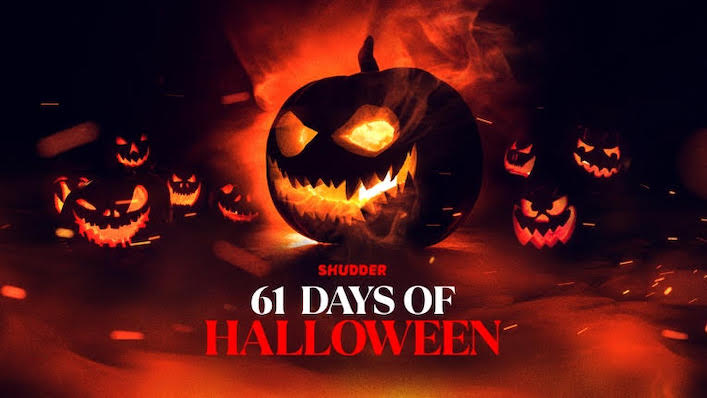 The spooky season has begun with Shudder's 61 Days of Halloween lineup

---
We're nearing the most wonderful time of the year—no, not Christmas you pleb, a much older and more hallowed eve. Halloween is a big deal for the horror streaming service Shudder, where it's basically already October all year round.
In 2021, that spooky concept feels more real than ever, with Shudder's 61 Days of Halloween lineup. It's packed with Shudder Originals, beloved new and classic releases, and wickedly fun Halloween events to make the season bright.
Sign up for Flicks updates
The ghoulish selections climax at the end of October, with the anticipated Black horror anthology Horror Noire and docu-series Behind The Horror, delving deep into cinematic horror icons like Freddy Krueger and Candyman. But there's already plenty of scares to be had, with some of Halloween's hottest titles being released throughout September.
Like September 2 release Superhost, an AirBNB-set cautionary tale about travel vloggers who'll do anything it takes to go viral—and end up getting more than they bargained for.
Séance looks like a blast, too, starring Suki Waterhouse as a student at a prestigious academy who becomes drawn into a terrifying supernatural game. Get the girls together for its release on September 29. #justgirlythings
Brandon Cronenberg's deeply disturbing Possessor is already available to freak you out from September 3, and his dad David stars in the ongoing TV series Slasher: Flesh and Blood, with new episodes arriving every Thursday from September 16. Aw, getting the family together for the holidays…
The exciting fourth instalment of a found footage anthology franchise, V/H/S/94 arrives on October 6. And if you like a little glamour and filth to go with your horror, The Boulet Brother's newest season of demonic drag competition show Dragula hits Shudder on October 19. Time to scream, queens.
Of course Shudder's usual library of terrors is available throughout Halloween, so you can revisit some old faves in between these new seasonal delights. Travis Johnson's list of the absolute best stuff on the platform is a good place to get started.
Visit Shudder's official website for your free trial, or to check out everything creeping and crawling its way onto your small screen for 61 Days of Halloween.