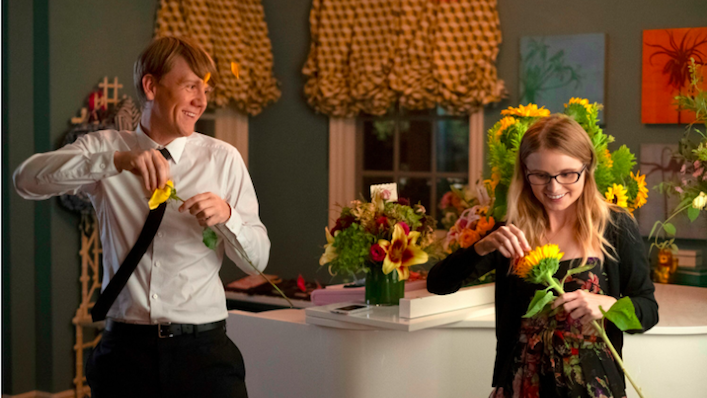 Josh Thomas is back with dramedy series Everything's Gonna Be Okay

---
Josh Thomas is one of Australia's most loveable international exports. His black comedy series for ABC, Please Like Me, has had a nice amount of success in European and American streaming services, with Thomas' blend of sweet humour and frank discussion of queer identity melding into something truly special.
Sign up for Flicks updates
That show ended in 2016 after four well-reviewed seasons. Since then, Thomas has been kicking back in the US, developing a worthy follow-up project. And here it is: Everything's Gonna Be Okay, which premieres on January 17 next year.
Thomas is acting as the show's creator, writer, executive producer and star as Nicholas, a neurotic twenty-something who gets saddled with guardianship of his two teenage half-sisters when his estranged father suddenly passes away. With Please Like Me's trademark blend of tragedy and quirky comedy, you can bet on the new show making you laugh and cry within the same episode.
Everything's Gonna Be Okay is ten episodes long, and lands on Stan (here's all the new titles on Stan) at the same time as its US airdate, a fact Thomas is proud of.
"Finding an Australian home for Everything's Gonna Be Okay that could air the episodes at the same time as the US was super important to me," he says, "and I'm just so glad we found that in Stan, alongside their other cool, boundary pushing offerings."
It's pretty neat to see a major Australian comedy talent slipping so seamlessly into an American TV format, and tackling some universal themes along the way: while Nicholas is striving towards happiness and closure with his dad's death, there'll be plenty of discussion of autism, grief, parenthood, and what it's like growing up as part of the LGBTQ+ community.
Tune into Stan on January 17 to see how Thomas transitions to another entire continent's TV landscape. If you're a fan of Please Like Me, then don't worry: everything's gonna be okay.