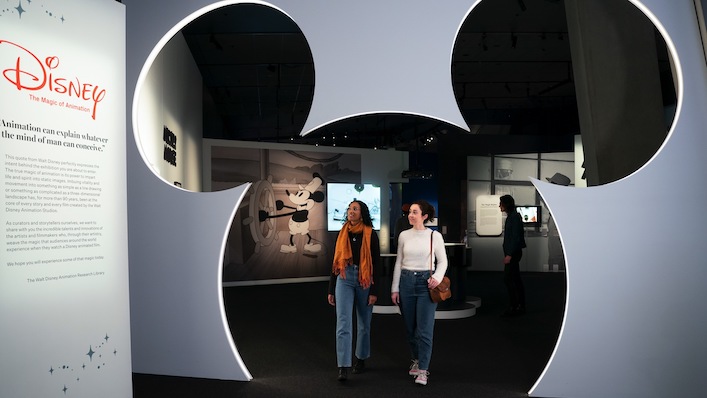 Your wish is granted! ACMI's Disney: The Magic of Animation has been extended to 2022

---
Disney practically rules the world at this point, so it's only fair that they've now taken over Melbourne's ACMI to present Disney: The Magic of Animation. It's a comprehensive exhibition looking at the history and future of the House of Mouse's filmmaking, and it's simply a must for fans.
The first major exhibition since the Australian Centre of the Moving Image had its renovation glow-up earlier this year, Disney: The Magic of Animation includes around 500 sketches, paintings and cells from some of the most beloved animated films of all time—from Mickey's first talkie Steamboat Willie, to never-before-exhibited artwork from this year's Raya and The Last Dragon.
Excitingly, Disney: The Magic of Animation has been extended at ACMI, reopening on October 30 to run until January 23, 2022. The exhibition is an ideal way to educate and entertain your Frozen-obsessed youngsters, whilst also providing a hefty dose of nostalgia and artful content for grown-up Disney fans.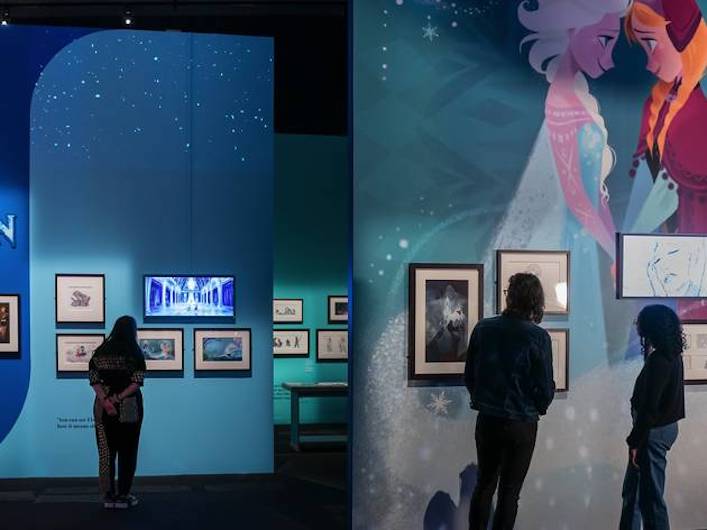 The Centre has also organised a summer program of talks and screenings to take Disney buffs even further into their childhood fantasies: the studio's newest masterpiece Encanto will be screened on December 4 with a Q&A to follow, between Maria Lewis and Disney's Chief Creative Officer Jennifer Lee. If you're here for those catchy, classic songs, try out the live panel from Art of the Score on December 18, or some Princess Sing-a-long screenings from January 13.
Full price tickets to the exhibition run at $26, with member tickets at $20 and a family of 5 costing $72 – the exhibition is also a great opportunity to check out the reimagined free museum space, a celebration of Aussie screen culture with some of our own animated history on display to boot.
Check out ACMI's official website to book your tickets now. When you wish upon a star, makes no difference who you are; any ACMI tickets your heart desires will come to you.