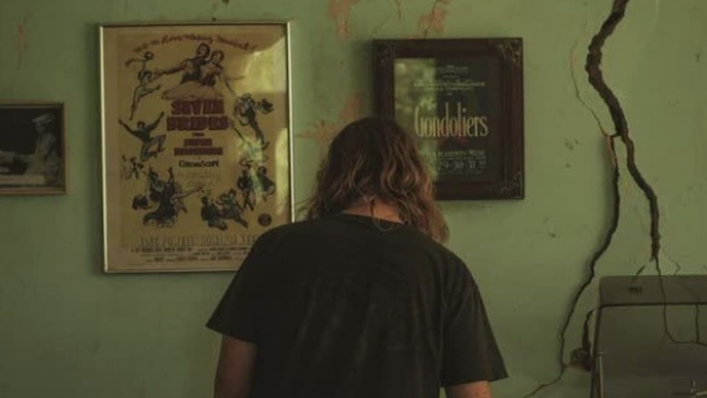 Controversial Port Arthur massacre movie Nitram just premiered at Cannes – here's the early reviews

---
How does one make a movie about the Port Arthur Massacre, Australia's most deadly lone-gunman shooting that drastically reshaped gun ownership across the country from 1996?
If you've been following our coverage of Justin Kurzel's upcoming film Nitram, you may have heard the critical testimony of Tasmanian locals who doubt the upcoming film's intentions. Back in December, filmmaker and survivor  Neil Triffett wrote of his extreme suspicion of the project, arguing that "35 people didn't die simply to offer Americans a cautionary tale about gun control."
Now, with the premiere of Nitram at the Cannes Film Festival, we have our first sense of how Kurzel's dramatic adaptation of true events will tackle subject matter that is still so dark and close-to-home for Aussie audiences. Currently sitting at 73% on Rotten Tomatoes, Nitram has earned overwhelmingly positive reviews so far. It'll be fascinating to see how that reception changes or grows upon its release in Australia later this year.
One of the earliest reviews, from Deadline's Todd McCarthy, actually singles Nitram out as the least violent and sensationalistic of Kurzel's films, calling it both "restrained" and "strong". We now know that the title Nitram, the perpetrator Martin Bryant's first name spelled backwards, is a good indicator of Kurzel and co.'s careful handling of the potential to valorise horrific true events: the killer is never referred to in-film by his actual name.
Sporting a convincing Australian accent, US indie star Caleb Landry-Jones has raked in acclaim for his lead role as "creepily off-putting" Bryant, with the actor never attempting to "engender much sympathy" in The Hollywood Reporter's opinion. Landry-Jones was awarded Best Actor by the Cannes jury led by Spike Lee. In his brief acceptance speech, he only had time to gasp "I can't do this! Thank you!", later thanking director Kurzel and dialect coach Jenny Kent for aiding him in his depiction of "Australian masculinity".
In an entirely positive review, The Guardian raised the question of Kurzel omitting the massacre itself. "Might there be something evasive in Kurzel's decision not to show the climactically evil moment of Bryant's existence? I don't think so," writes critic Peter Bradshaw.
"Scenes like those might overbalance the film, which has so intriguingly shown Bryant's strange, looming intensity, the floating strangeness of his thoughts, mixed with the nauseous boredom and aimlessness of his simmering existence."
Variety went further, claiming that the film grieves with its characters rather than sensationalising its subject matter: "In fact, in its quiet respect for the victims' dignity…Nitram may come to be recognized as one of the finest exemplars yet of the mass-shooting movie—inasmuch as we can stomach having an entire genre built around the phenomenon."
Our first chance to make up our own minds about Nitram comes with the 69th Melbourne International Film Festival, where all Melbourne screenings of the film and an illuminating live conversation with Kurzel and screenwriter Shaun Grant are already sold out. In Bendigo, Geelong, Sorrento, Echuca and Mildura, there are official MIFF screenings at independent cinemas, so you might have to make your Nitram screening into a bit of a road trip if you're desperate to see this searing Australian drama.