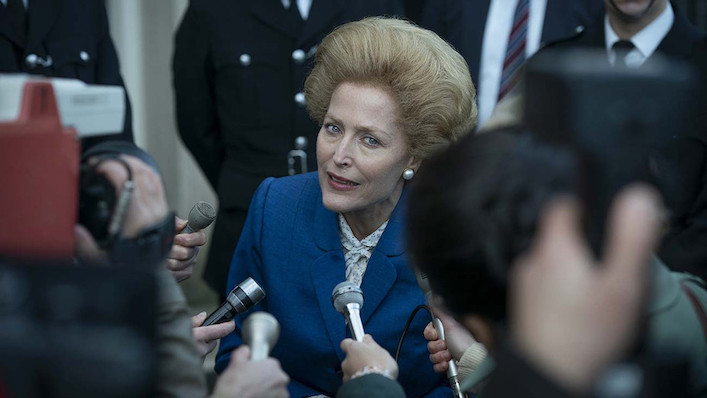 Australian trailer and release date: The Crown season 4

---
As Netflix's The Crown creeps closer to the present day in its retelling of Queen Elizabeth's reign, it's exciting to see recent royals and politicians pop up. Josh O'Connor is doing a great Prince Charles impersonation, and the upcoming fourth season will feature his marriage to Princess Diana (Emma Corrin).
The fourth season of The Crown will arrive on Netflix on November 15. Scroll to check out the new and familiar faces in the season trailer, awesomely soundtracked to an edgy version of How Soon Is Now.
Struggling to rule a divided and conservative new Britain, Queen Elizabeth (still played by the terrific Olivia Colman) must contend with first female Prime Minister Margaret Thatcher, played with precise costuming and a killer drawl by Gillian Anderson.
I quite like The Crown, but I would absolutely love the show if, once the show's narrative catches up to the present day, the creators just keep putting out seasons set in the near and then distant future of Queen Elizabeth's reign. Like, she just never cedes power or dies, even as humanity leaves earth and colonises some alien planet (how very British). Every two or three seasons, they just cast an even older actress to play Liz, until she's basically just a skeleton prop from Spirit Halloween.
Yeah. I'd like that.