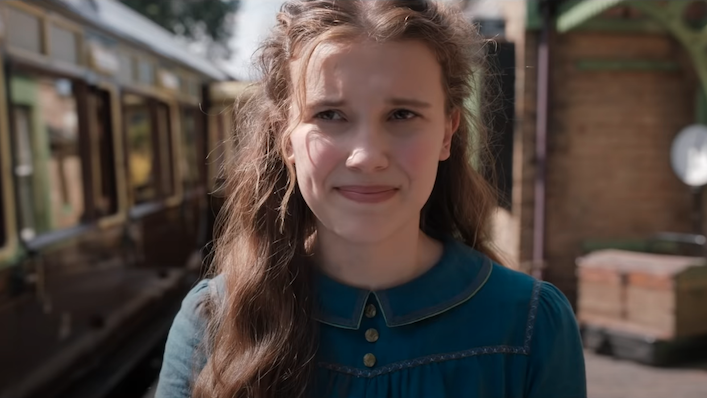 Australian trailer and release date: Netflix's Enola Holmes

---
Since Arthur Conan Doyle's Sherlock Holmes literature is mostly in the public domain, we've been blessed with approximately a million retellings, reboots and twists on the beloved old detective's formula.
Just in the last decade, we've had Old Holmes, Edgy Holmes That Punches People and Queerbaiting Holmes. Now, Netflix is bringing us another delightful twist with their upcoming film Enola Holmes, starring Millie Bobby Brown as the sleuth's precocious younger sister.
The film is directed by Fleabag's Harry Bradbeer, which explains the gleefully messy feminist streak and fourth-wall shenanigans.
Enola Holmes will be available for Netflix subscribers in Australia (and everywhere else in fact) on September 23. It looks like the perfect entertaining night in for adults and impressionable young sleuths alike.
Sign up for Flicks updates
The below trailer, backed by a girl-power-fuelled cover of Hole's 'Celebrity Skin', shows off the movie's delightful breaking of the fourth wall, as well as the stellar cast; Helena Bonham Carter plays Enola's missing mother, Henry Cavill is an atypically dashing version of Sherlock, and Sam Claflin is his stuffy older brother Mycroft.
But it's Brown who looks ready to steal the show, obviously, really relishing the sassy 19th century dialogue she's been given. Honestly she probably speaks more in the trailer than she does in the entirety of Stranger Things.