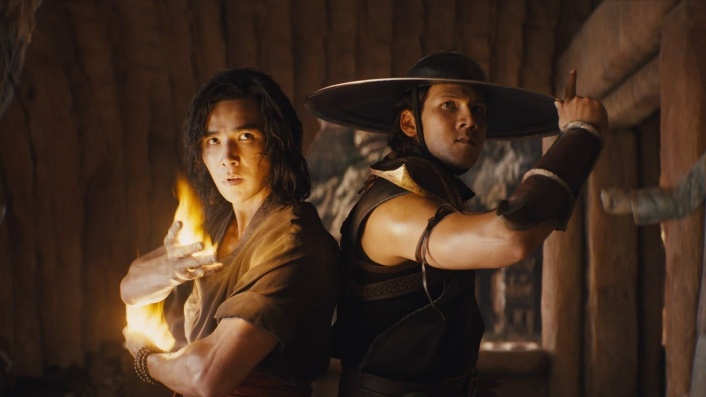 Australian trailer and release date for the explosive new Mortal Kombat movie

---
Before the Kardashian empire was even a gleam in Kris' eye, the Mortal Kombat series of arcade games were the first to throw a saucy 'K' in there for some extra flavour. And if you loved those old games and their conclusive cry of "FINISH HIM!", you're most likely already excited for the upcoming feature adaptation.
It's not the first time Mortal Kombat has been brought to life on-screen, but it could be the most thrilling; this year's reboot promises gory kills, camaraderie, and even some Aussie goodness too.
The directorial debut of Australian director Simon McQuoid, Mortal Kombat stars Iron Fist's Lewis Tan, as well as Australian actors Jessica McNamee and Josh Lawson as our principal trio of fighters.
Check out their moves in the below trailer, which also gives us plenty of hype-justifying glimpses of the mysterious Scorpion (Hiroyuki Sanada).
Mortal Kombat will be roundhouse-kicking its way into cinemas on April 15, so keep your eyes peeled for session times opening up near you. But whatever you do; don't make the fatal error of mixing up Street Fighter and Mortal Kombat. There's more than one nineties-fighting-game turned blockbuster battle feature, y'know.
"Wow!" pic.twitter.com/93AKjL2YC9

— @PiaGlenn (@PiaGlenn) February 18, 2021