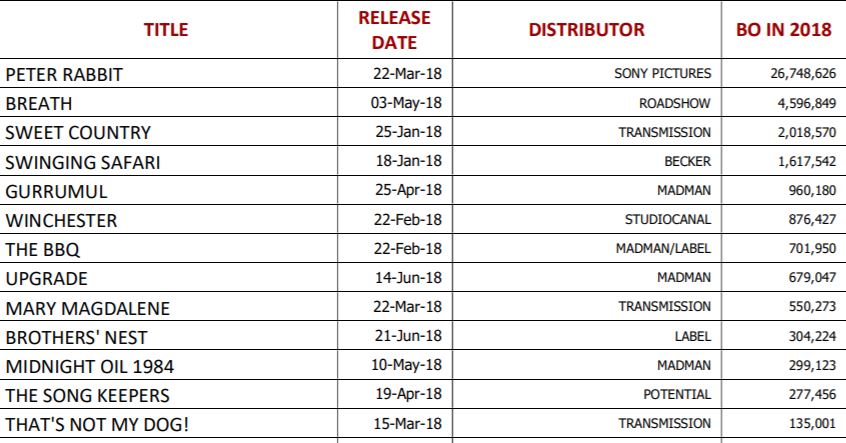 Australian films in 2018 set to out-perform last year's totals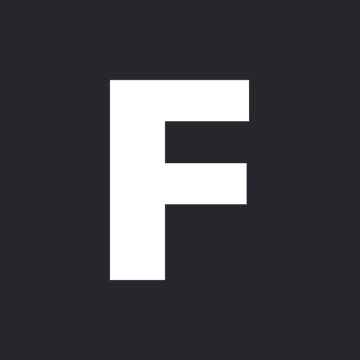 ---
The Australian film industry looks set to out-perform its results from the 2017 calendar year, according to a new report from industry publication Inside Film.
Home-grown productions have so far this year collectively grossed $40.6 million, led by Peter Rabbit ($26.7 million), Breath ($4.6 million) and Sweet Country ($2 million).
Last year the total gross for all Australian films was $49.4 million, led by Lion ($29.5 million), Red Dog: True Blue ($7.5 million) and Jasper Jones ($2.7 million).
Sign up for Flicks updates
Recent Australian films Upgrade and Brother's Nest didn't make a heck of a lot of money, collecting $679,000 and $304,000 respectively. But quite a few other locally made features are set to arrive in 2018.
Australian films set to be released later this year include Ladies in Black, The Merger, West of Sunshine, Rabbit, The Flip Side, In Like Flynn, 1%, Jirga, One Less God and Jimmy Barnes: Working Class Boy.
Below are the best performing Australian films so bar in 2018. For the full list head over to Inside Film.