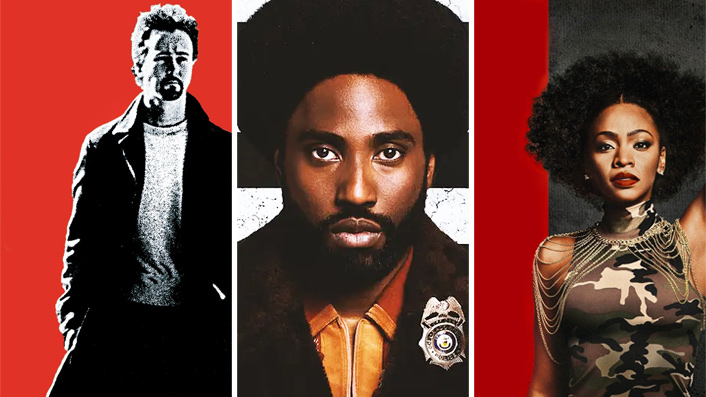 Top 10 Spike Lee films, from Da 5 Bloods to Do the Right Thing

---
Spike Lee makes films unlike anybody else, as his latest movie Da 5 Bloods (out now on Netflix) demonstrates. Critic Sarah Ward revisits the director's best work.

There's no mistaking a Spike Lee film—or a Spike Lee joint, as they're usually badged—for the work of any one else. The Brooklyn-raised director has made a career out of crafting fierce, sharp interrogations of American life, examining race relations, police brutality, urban crime, and the chasm between the privileged and the struggling.
Sign up for Flicks updates
Viewers have certainly enjoyed plenty of chances to see all of the above in action. In the process, Lee has enjoyed plenty of chances to show just what makes a Spike Lee joint, too. Since his 1983 film school directorial debut Joe's Bed-Stuy Barbershop: We Cut Heads, his resume has spanned 25 features, a slew of documentaries, plus an array of short films and music videos.
With his latest film, Da 5 Bloods, having recently arrived on Netflix, we've revisited Lee's lengthy filmography—and named his ten essential features.
Where to watch
Exploring the love life of Brooklyn resident Nola Darling (Tracy Camilla Johns), Lee's first feature-length film is a revolutionary piece of cinema. Bold and honest about the sexual desires of its female protagonist, it charts her relationships with three men—the seemingly polite Jamie Overstreet (Tommy Redmond Hicks), arrogant model Greer Childs (John Canada Terrell) and fun-loving Mars Blackmon (Lee himself)—as well as her refusal to change to suit any of them. It's as stylish as anything on Lee's resume, finding visual flair not only in Nola's striking apartment, but in the movie's many to-camera chats with its characters.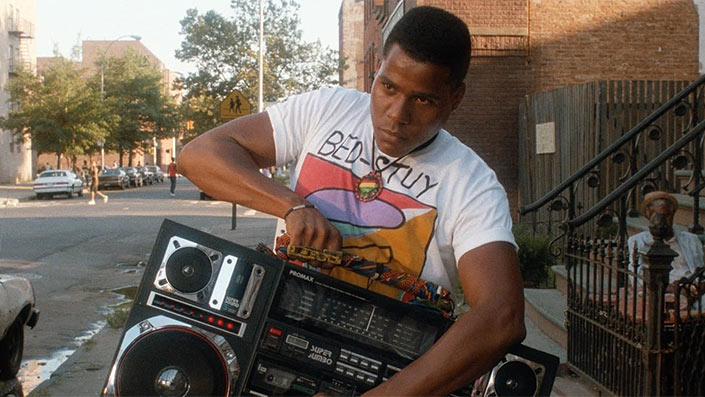 Where to watch
Do the Right Thing will always be synonymous with Lee's name. A work of passion and urgency—as well as a film that isn't afraid to confront a complex situation—it simmers across the screen in a number of ways. With smarts, style and deeply felt emotion, it captures the sizzling streets over a particularly hot Brooklyn summer. It also chronicles the fiery altercations between Bedford-Stuyvesant's African American residents and the local Italian American pizzeria proprietors, and catches the flames that spark when long-held rivalries result in violence. Lee is in the middle of it all on-screen, too, playing pizza deliveryman Mookie.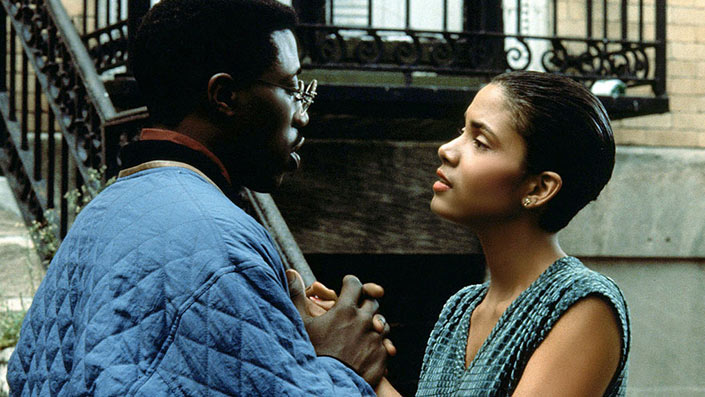 Where to watch
A stellar cast—including Wesley Snipes, Annabella Sciorra, Ruby Dee, Ossie Davis, John Turturro, Halle Berry, Anthony Quinn, Tim Robbins, Debi Mazar, Brad Dourif, Lee himself, and Samuel L Jackson in his career-kickstarting, Cannes Best Supporting Actor-winning role—is just one of Jungle Fever's highlights. It's a considerable one, of course. Also pivotal is Lee's commitment to his subject matter, following an extramarital romance between a Harlem architect (Snipes) and the Italian American woman (Sciorra) temping as his secretary, as well as the fallout once news of their affair becomes public knowledge.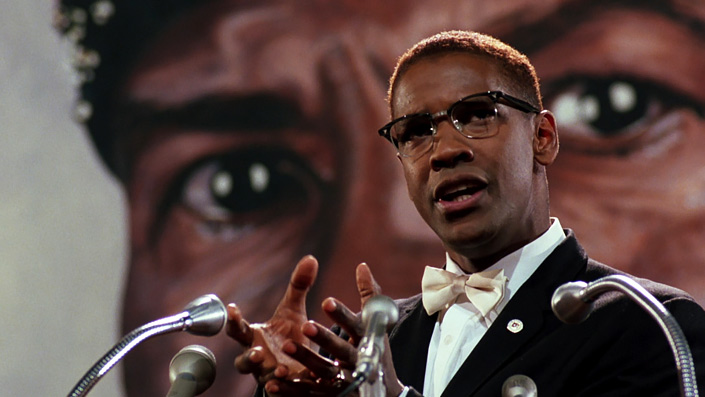 Where to watch
Based on the civil rights activist's own autobiography, Malcolm X combines the talents of Spike Lee and Denzel Washington with one of the most pivotal figures of 20th-century American history. On paper, it seems like the film both Lee and the Oscar-nominated Washington were destined to make—and, on-screen, all 201 minutes of the powerful drama play the same way. From Malcolm Little's impoverished childhood to his 1965 assassination, it steps through its titular figure's eventful life, while also examining his ideals. Not only by virtue of its length but its breadth, epic is the appropriate term for this memorable and moving biopic.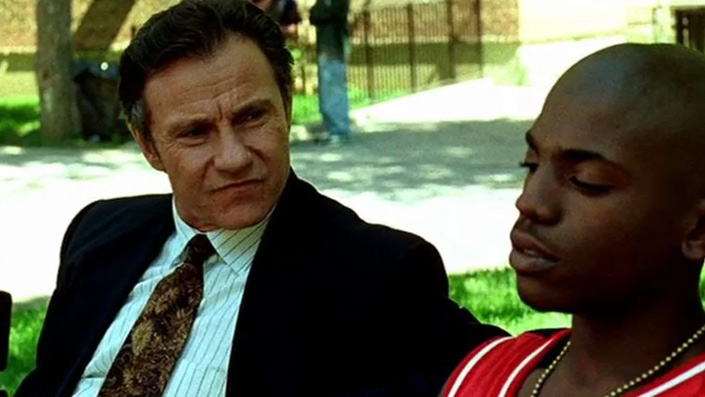 Where to watch
Originally, Martin Scorsese was set to direct Clockers. When he chose to make Casino instead, the world was gifted Lee's grim and gritty urban drama, which stands alongside Scorsese's film as one of the great crime movies of the 90s. And, while there's no doubting that Scorsese would've ably handled the material—with the film based on Richard Price's novel of the same name—Lee brings his usual urgency and intensity to this multi-layered tale of a Brooklyn drug dealer (Mekhi Phifer), the kingpin (Delroy Lindo) he works for, and the trouble that descends upon their neighbourhood when another dealer is murdered.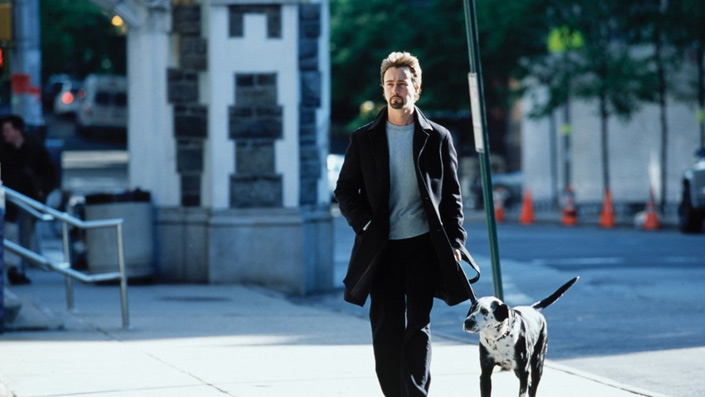 Where to watch
Lee's first film following the September 11 attacks, 25th Hour just might be his most melancholy work—and one of his most assured, nuanced and powerful. Charting the final day before drug dealer Monty Brogan (Edward Norton) starts a seven-year prison sentence, it's a film of reflection, with its protagonist taking stock of his life and Lee surveying the broken city he loves. Norton has rarely been better, while Philip Seymour Hoffman, Barry Pepper and Rosario Dawson all turn in impressive supporting performances. What resonates, though, is the immense sense of loss that reverberates through the movie, a feeling that applies on multiple levels.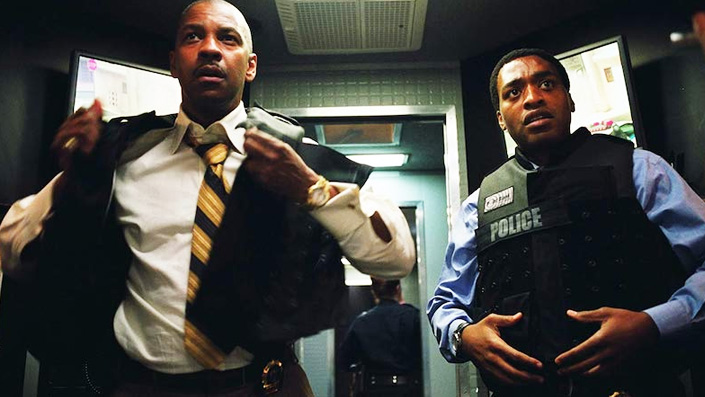 Where to watch
Until his 2013 Old Boy remake, Inside Man was the most unashamedly mainstream film on Lee's resume. It's also a slick, smart and savvy heist thriller that toys with the genre in constantly surprising ways even as it's serving up winking nods to Dog Day Afternoon. Top honours are split between Denzel Washington as the determined detective tasked with talking down a highly organised bank robbery team, and Clive Owen as the cool, calm and collected head thief, with Jodie Foster, Chiwetel Ejiofor, Christopher Plummer and Willem Dafoe also standouts. Its twist is particularly clever; however Inside Man proves an inventive and entertaining piece of cinema from start to finish.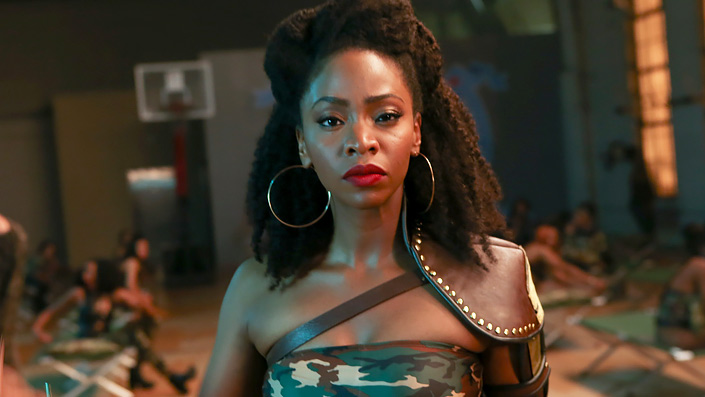 Where to watch
When She's Gotta Have It explodes with dance-fuelled technicolour, it demonstrates Lee's flair for finessed choreography—and his yearning to make a musical. He did so with his very next film, School Daze. He's made others since, too. But 2015's Chi-Raq is the cream of the crop. Reworking Aristophanes' classic Greek comedy Lysistrata, it steps into Chicago, where the conflict between the Spartans and their rivals the Trojans shows no signs of abating. The solution: a sex strike, as implemented by women on both sides. Starring Nick Cannon, Wesley Snipes, Teyonah Parris, Jennifer Hudson, Angela Bassett, John Cusack and Samuel L. Jackson, this is one of Lee's most ambitious movies.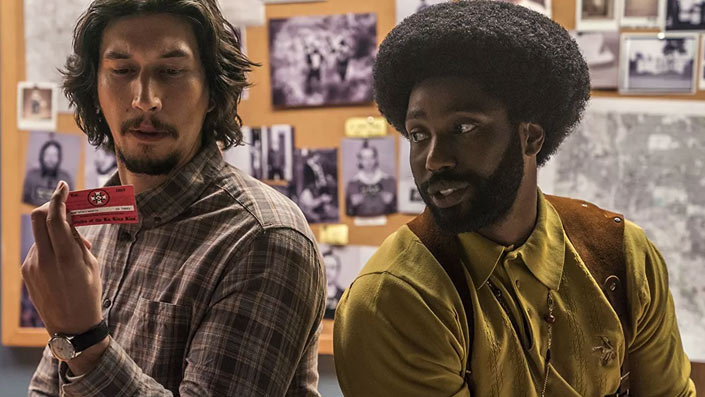 Where to watch
Anger pulsates through every frame of BlacKkKlansman, and there's no missing it. Lee's first film during the Trump presidency, the Oscar-winner takes aim at America's racist past and present—focusing on the real-life tale of black cop Ron Stallworth (John David Washington) and his efforts to infiltrate the Ku Klux Klan, and also featuring news footage from Charlottesville in 2017. While it's never subtle, it always hits hard, balances both its ire and its humour, and entertains along the way. A star-making turn for the younger Washington, BlacKkKlansman also serves up some of Adam Driver's finest work as the Jewish cop who becomes the face of Stallworth's undercover mission.
Where to watch
Twenty-five years after Clockers, Lee's fourth collaboration with Delroy Lindo showcases the pair at their electrifying best. Lee crafts his version of a Vietnam War epic, Lindo plays a Trump-supporting ex-soldier still traumatised by the conflict, and Da 5 Bloods benefits heftily from both. Also crucial: a rich vein of fury that exceeds even Do the Right Thing and BlacKkKlansman. As the film follows four friends' (Lindo, Clarke Peters, Norm Lewis and Isiah Whitlock Jr.) return to Vietnam to find a case of buried gold and reclaim the remains of their fallen squad leader (Chadwick Boseman), it blends fiction and reality to serve up an impassioned—and timely—history lesson.