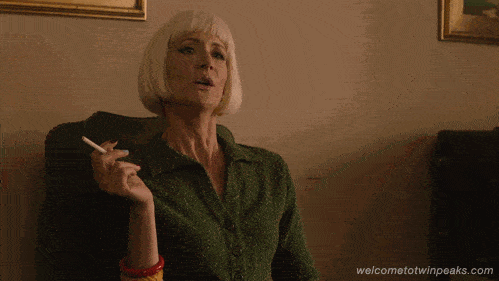 From David Lynch to dinosaurs, Laura Dern has carved out an extraordinary career

---
From her career-spanning work with long-time friend David Lynch to the hit TV show Big Little Lies, Laura Dern has an imitable presence. With her new feature film Trial by Fire coming out later this year, Laurence Barber reflects on an extraordinary career.
Though she had already appeared in a handful of films, it's clear David Lynch knew exactly how significant it was when he introduced Laura Dern as Sandy Williams in Blue Velvet. "Are you the one that found the ear?" a voice queries from the shadows. Lynch lingers on the suburban darkness just beyond where streetlights can penetrate and, like a beacon, Dern emerges from the night as Angelo Badalamenti's score heralds her arrival. It's at once gorgeous and utterly disarming.
This effect is in part because, in her early career, Dern seemed implacable in time. Reviewing 1985's Smooth Talk, Roger Ebert labelled her "a chameleon who looks 12 in one shot and 18 in the next." It's something that's followed Dern throughout her career, this sense of being an otherworldly empathetic force.
In the trailer for her forthcoming film Trial by Fire, her presence crackles with passion for the material. It's everything or nothing with Laura Dern, making her perfect for Greta Gerwig's upcoming adaptation of Little Women. The recent trailer for Big Little Lies' second season finds her character Renata glaring magnificently under duress.
In less starry Dern performances, like her guest role in Unbreakable Kimmy Schmidt or alongside Woody Harrelson in Wilson, and even in Star Wars: The Last Jedi, she provides a centring force in chaotic worlds. This radical openness, these extremes of emotional breadth, remain present in more challenging, obscurant roles like Diane in Twin Peaks or Jennifer in The Tale.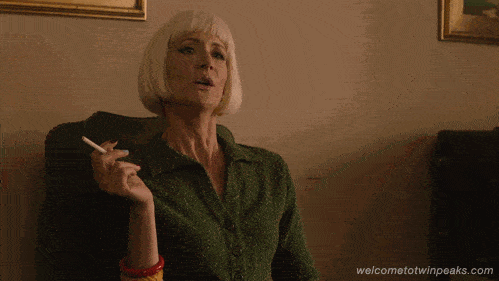 In the 90s she found her best-known character to date, just two years after her first Oscar nomination (for the 1991 comedy-drama Rambling Rose). It was in Jurassic Park that she made Dr. Ellie Satler so terrestrial and intelligent; as potent a character today as she was when Steven Spielberg's blockbuster first arrived in 1993. That we still clamour for those kinds of characters – and those kinds of roles for women in blockbusters – speaks to how delayed progress has been.
But Jurassic Park hardly determined the course of her career. Dern began to work with a wider range of auteurs, starring in Clint Eastwood's A Perfect World and Alexander Payne's pitch black comedy Citizen Ruth. It's a testament to how easy and relatable Dern's screen presence already was that her Ruth screaming "suck the shit out of my ass, you fucker!" out a car window only made her feel more grounded.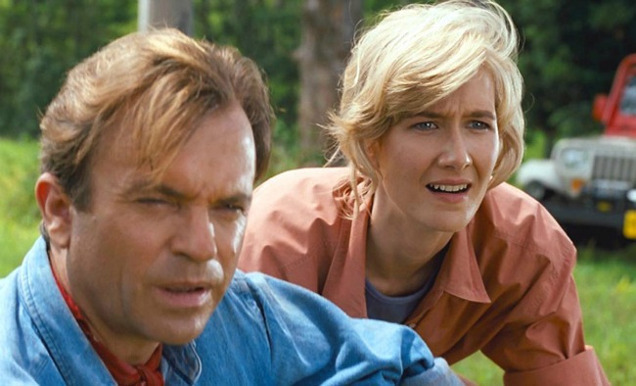 It was in 1997 that appeared alongside Ellen DeGeneres in Ellen's 'The Puppy Episode' as Susan, the love interest that finally spurred Ellen – both character and star – to come out. Though Dern received an Emmy nomination for the role, backlash to the episode was extreme, and she has since said that she didn't work for a year afterwards. Indeed, the following years were fairly quiet, with parts in October Sky, Dr. T & the Women, I Am Sam leading into her beloved guest appearance as a poet laureate on The West Wing.
But it was in reuniting with a former creative partner, and striking up a relationship with a new one shortly thereafter, that Dern began to build towards the onscreen force we know her to be today. Her high-wire performance in Inland Empire reunited her with Lynch, placing her on screen as an exposed raw nerve. It presaged her fated appearance in Twin Peaks: The Return – a kind of signpost for the next phase of her career. Shortly after, she played a supporting role in Mike White's tremendous, underrated indie Year of the Dog alongside Molly Shannon. With White, Dern would go on to develop and create arguably the definitive work of her career – Enlightened.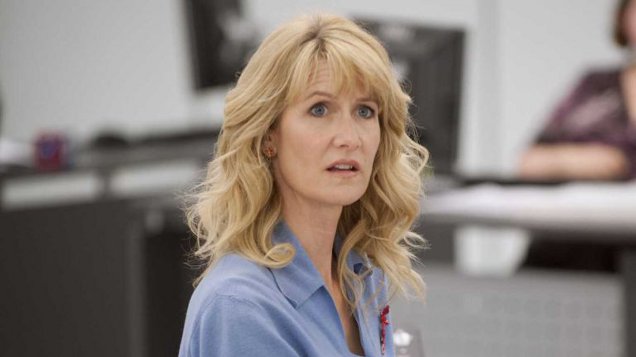 Beginning in 2011, HBO's Enlightened could barely be seen under TV's microscope. And even today, its legacy as one of the best shows of the decade feels whispered about rather than fully acknowledged. But it's hard to think of a show more contemporary in 2019 than Enlightened, in which Dern's Amy Jellicoe, a truly iconic bundle of trauma, mental illness, stubbornness and earnest do-goodery, resolves to be an agent of change in the world following a mental breakdown. Cancelled after two perfect seasons, had it premiered just a few years later, Enlightened would be widely seen as the quintessential reflection of our time.
Amy's newfound New Age philosophy, her environmentalism, her insistence that the way things are is fundamentally broken abrades her family and corporate colleagues. That Amy Jellicoe feeling of futility in the face of suffering, of earnestness in the face of apathy, is so tied to Dern's unique expressiveness – that uncanny ability to let everything a character is feeling play across their face, while simultaneously guarding their innermost secrets.
Sign up for Flicks updates
This whole-souled approach fuelled much of Dern's following work, from her brief but impactful appearance in The Master, to the 'maternal Laura Dern, also cancer' duology of The Fault in Our Stars and Wild. Her somewhat surprising Oscar nomination for Wild would lead her to work with Kelly Reichardt on the luminous Certain Women. So much of Dern's career had found her playing a woman in a man's world; but this phase of her career has been defined by characters exploring how to be a woman on their own terms, or examining how the world responds to them once they've found out.
This couldn't be truer of Renata Klein in Big Little Lies, the role that reminded the world why Laura Dern is a household name and launched the flawed but galvanising notion of the 'Dernaissance'. Renata's take-no-prisoners exterior, crumbling just enough to see the vulnerability beneath, felt entirely natural in Dern's hands.
The one thing to know about a Laura Dern character is that she always has something to fight for – especially if there's something to fight against. I guess it means that there is trouble until Laura Dern comes.