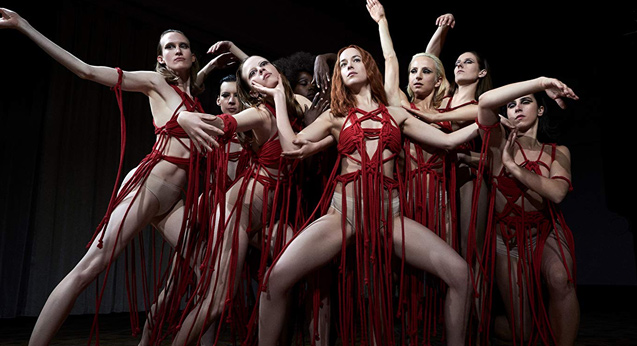 The freakiest, goriest films of Fantastic Fest 2018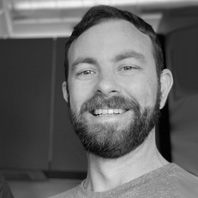 ---
Fantastic Fest is over for another year, its attendees suffering severe comedowns after buzzing out on absolute cinematic nirvana for eight days straight.
For those of us not lucky enough to be there in person, now's the time to dig through the festival's internet coverage and get pumped about the best sounding films.
Back in July, the Flicks team declared Suspiria the most exciting film yet to be released this year. It played at Venice and reactions were good, not great – but the breathless adoration it just got out of Austin is much more what we were hoping for. It was the secret screening at this year's Fantastic Fest and holy shit – the community was shooketh.
"A masterpiece," heralded Screen Crush's Britt Hayes.
"An orgasmic fever dream… a dynamic orgy of emotion and pain," cooed horror and exploitation expert Anya Stanley.
"Seriously fascinating, gorgeous, freaky, smart, and scary," gushed horror critic Scott Weinberg.
"A religious experience," pronounced Kalyn Corrigan of Birth Movies Death and Bloody Disgusting.
Review-wise, Luca Guadagnino's take on the classic Dario Argento horror is faring mostly well, with a 78 on Metacritic. Those most blown away by it found the greatest pleasure in digging deep beneath its surface level to find deeper layers of meaning. Check out Britt Hayes' full review for more, or just wait to see it on the biggest screen possible when it opens here on November 8.
Almost as tantalising as Suspiria is Timo Tjahjanto's The Night Comes For Us. Back in 2013, I blogged about it when it was on Madman's schedule for a theatrical run. For whatever reason, production was halted, then resurrected years later and now Netflix is about to release it everywhere. Thank fuck for that, because – LOOK at these review headlines!
"The most violent action movie ever" is about the most exciting pull-quote imaginable, for me. But what makes it even more appealing is Tjahjanto calling it a love-letter to Terminator 2. Hallelujah!
He and his mate Gareth Evans attended Fantastic Fest this year, after the pair co-directed the best segment to come out of the V/H/S movies ('Safe Haven'). Evans returns to similar, cult-based horror material with Apostle, which is racing to Netflix here straight from the festival – just behind Jeremy Saulnier's Hold the Dark, which is already upon us.
While it's a bit of a shame we can't see these movies on the big screen here, seeing them weeks or even days after their Fantastic world premiere in the comfort of our own homes, legally, is fucking amazing.
Lords of Chaos impressed Fantastic Fest as it did Sundance earlier in the year. This is a true story I've been intensely fascinated with for many years, that of maybe the most extreme musical movement in history. The book of the same name is a must-read for anyone into metal, true crime or horror, and particularly people into all three.
For those who don't know, this is the story of what Norwegian black metal band Mayhem got up to in the '90s – rock n roll, Satan worship, occultic practices, church burnings, suicide, murder. That sort of thing.
Rob Hunter of Film School Rejects lauded the "gloriously energetic life" used to tell this "incredibly dark story", adding that it features "the most brutal knife-action outside of South Korean cinema".
This year is a great one for the horror genre, but we haven't had a solid mainstream slasher yet. Enter this reboot of the Halloween franchise, Fantastic Fest's opening night film.
Opening here later this month, this is not a remake but rather a "recontextualization", according to Birth Movies Death's Russ Fischer – who also assures it delivers the horror goods.
Sign up for Flicks updates
"Dread radiates from the best sequences in Halloween like heat shimmer from a highway. [Director David Gordon Green] indulges in a couple of spectacularly nasty flashes of violence, one of which is certainly among the goriest scenes in the entire series. But the most powerful scenes pivot around tension and dread, often pressing on the underlying nerve of persistent trauma."
Fantastic Fest also featured what looks like kick-arse throwback yakuza film Blood of Wolves along with Shadow, which Variety hails as a "sumptuous return to form" for House of Flying Daggers filmmaker Zhang Yimou.
Timo Tjahjanto actually took two films to the festival this year. As well as the uber-gory action flick previously mentioned, he also presented a Raimi-esque horror flick called May The Devil Take You. Meagan Navarro at Bloody Disgusting reckons it "leans hard into familiar horror tropes before ripping the rug out from under its audience".
C. Robert Cargill, the Ain't It Cool writer turned screenwriter of cool shit like Doctor Strange and Sinister, labeled it a "bloody, creepy roller coaster", and added it has his favourite kill of the festival. Tjahjanto was stoked with that.
Thanks Robert, it was truly an honor. You're a saint to the filmnerds ???? https://t.co/aCtx0C1loH

— Timo Tjahjanto (@Timobros) September 25, 2018
And my last pick for the most exciting stuff to come out of Fantastic Fest 2018 is new Jean-Claude Van Damme flick The Bouncer.
Evan Saathoff of Birth Movies Death warns that it's more a drama than an action – but delivers the goods on both fronts. "JCVD is in full on say-as-little-as-possible and never smile mode here," says Saathoff, adding that an early last-man-standing fight sequence is the star's "best raw action scene since the end of Day of Reckoning… For action fans, it alone is worth the price of admission."
The official Fantastic Fest website sells it as a "slow-paced, moody noir that successfully combines tense long takes, off-screen violence, car chases in a realistic and violent setting, and gunfights, all while providing the necessary emotion."
Here's hoping The Bouncer gets to our screens somehow soon. Even if it doesn't, there's a rush of most of the above films all coming here in the next two months anyway. It's a fantastic time to be a genre film fan!