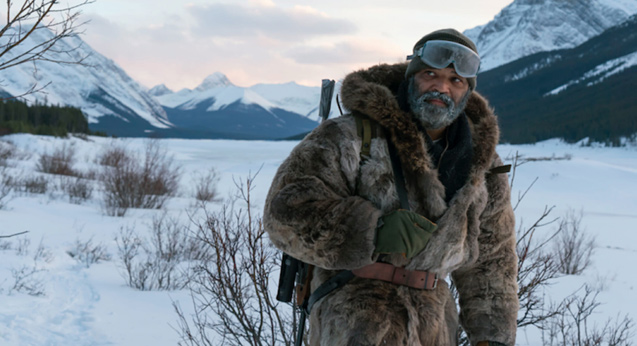 Hold The Dark is the new Netflix thriller to watch this week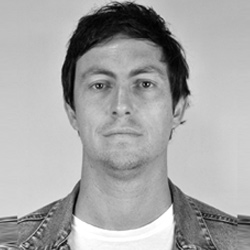 ---
Director Jeremy Saulnier made a name for himself with taut small-town thrillers Blue Ruin and Green Room. Both showcased a knack for building tension, claustrophobically in the case of Green Room (Flicks' 4th best film of 2016, incidentally), and then exploding into frequently shocking depictions of violence. His latest, Hold the Dark, unsurprisingly shares some of these characteristics, while also embracing the scale and remoteness of the Alaskan wilderness (and throwing off any thoughts he was now stuck in a pattern of including a colour in his movie titles).
Based on the novel of the same name, with a screenplay by Macon Blair (a familiar face in Saulnier's films, this one included), Hold the Dark builds from a familiar foundation. Russell Core (Jeffrey Wright, TV's Westworld), an expert in wolves, is summoned to a small town by a mother whose child has been taken by the four-legged predators. Playing the mum, Riley Keogh exhibits no hope for her son's survival. Instead she wants resolution, a return of his body, before her husband Alexander Skarsgård returns from Iraq. Straight-forward stuff until, like other Saulnier pics, it swerves to take the narrative in unexpected directions and drag the viewer along with the film's protagonist in trying to make sense of events.
Violence rears its head too, with the director once again unflinchingly depicting the chaos and gruesome consequences of firearms. In one riveting set piece, Core finds himself amongst an utterly ineffective small town police force, ill-equipped in either tactics or arsenal to take out their quarry. For once in a Saulnier film, the cops have actually shown up—but they're fucking useless. Once again, his characters must fend for themselves absent any justice other than what they can achieve for themselves.
The tidy, if blood-soaked, resolution of past efforts isn't present here though, largely thanks to questions that linger after the credits roll. Of course, this is seldom a bad thing, but rather than simply being unstated, some character motivations remain frustratingly unclear, and the film denies some of the satisfaction you'd expect from the thriller genre.
Sign up for Flicks updates
Thrills, though, it has in spades, especially once the film careens over the crest where you're thinking "anything could happen". That is, anything grounded in a bleak, snowy, landscape that feels lived-in thanks in part to casting the likes of James Badge Dale in supporting roles. Even if Hold the Dark doesn't quite meet expectations, it's still much more than we've got any right to want from a direct-to-Netflix title at this stage of the streaming game. Both bloody and good, I'll settle for bloody good in the absence of great.