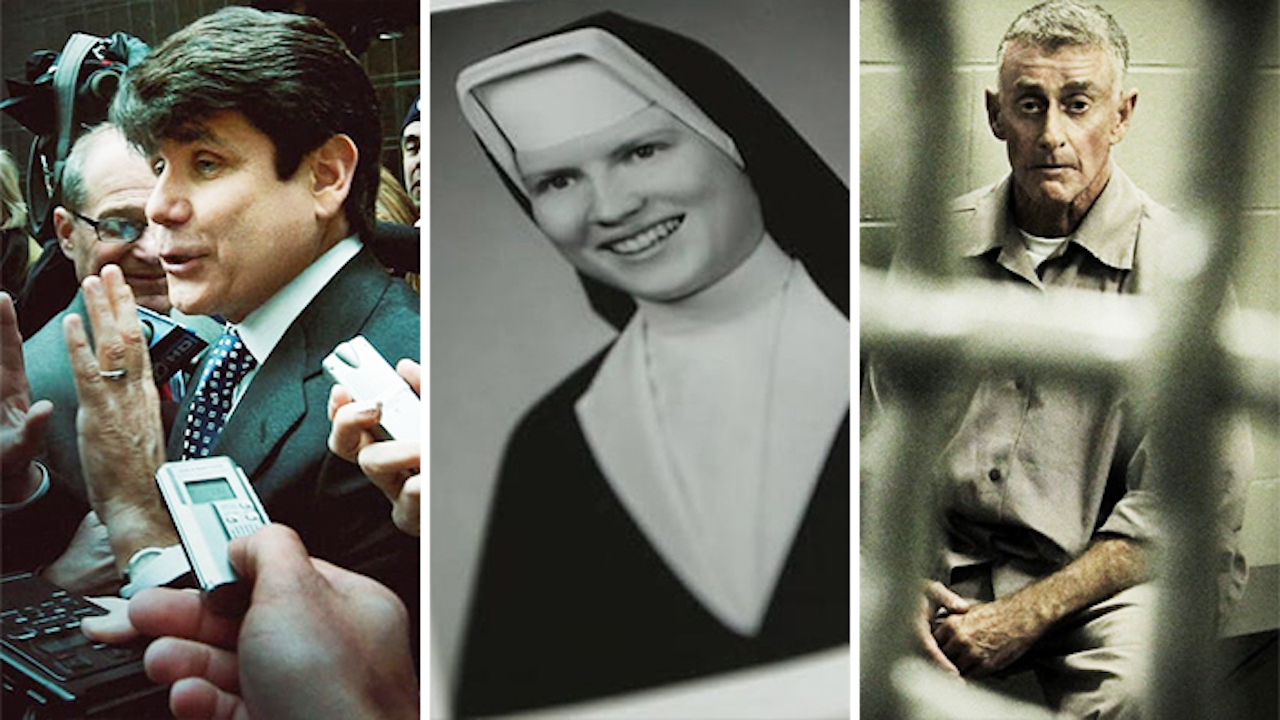 The 25 best true crime documentaries on Netflix Australia

---
We won't claim that any of the feature-length films and docuseries on this list are easy to watch: in fact, some are downright shattering. But they all illuminate shocking events that really happened, and they're all available on Netflix for your perusal.
True crime has become a huge pop cultural phenomenon in the last decade, for better or worse—we've picked the 25 most well-made, popular, and impactful crime stories Netflix has to offer.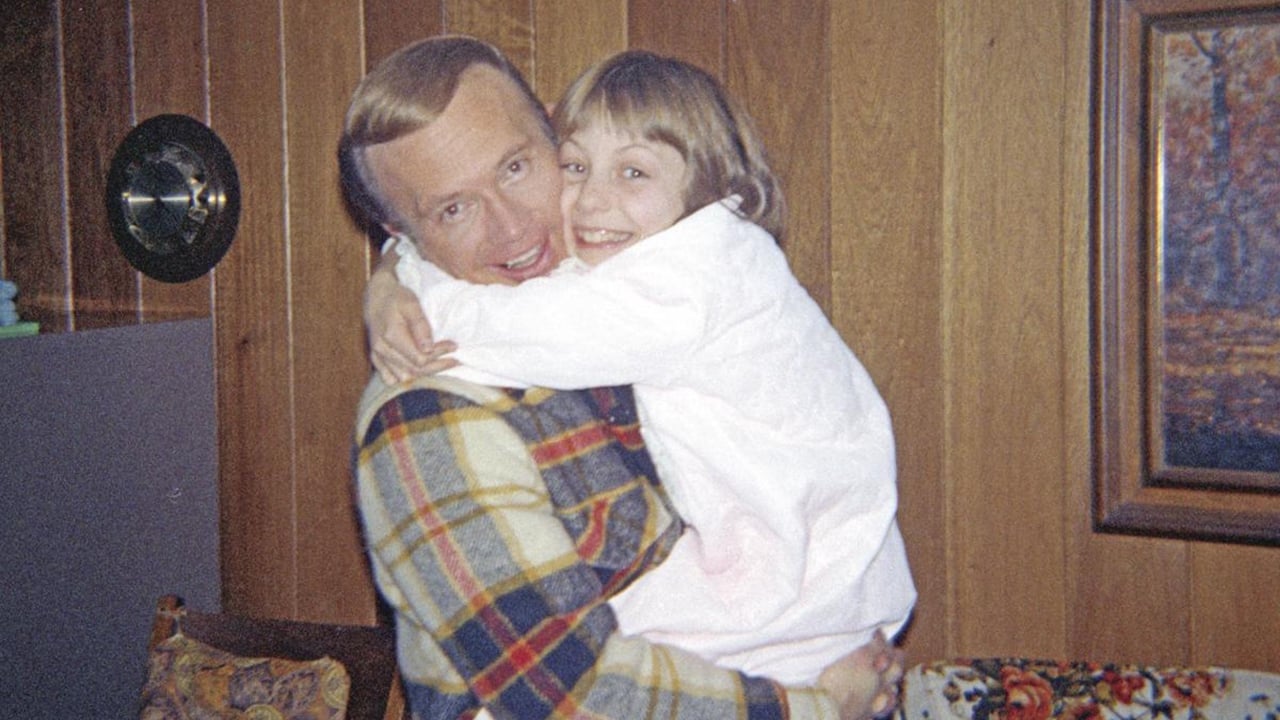 Watch on Netflix
Idaho teenager Jan Broberg Felt was kidnapped and assaulted by a family friend, before being returned to her highly religious Mormon family. Then it happened again. Abducted in Plain Sight is mercifully short at 91 minutes, packing in countless dark turns that force viewers to question the sanctity and security of the family unit. It's shocking enough that Felt's parents let this happen, but, unbelievably, they also appear among the documentary's rueful talking heads.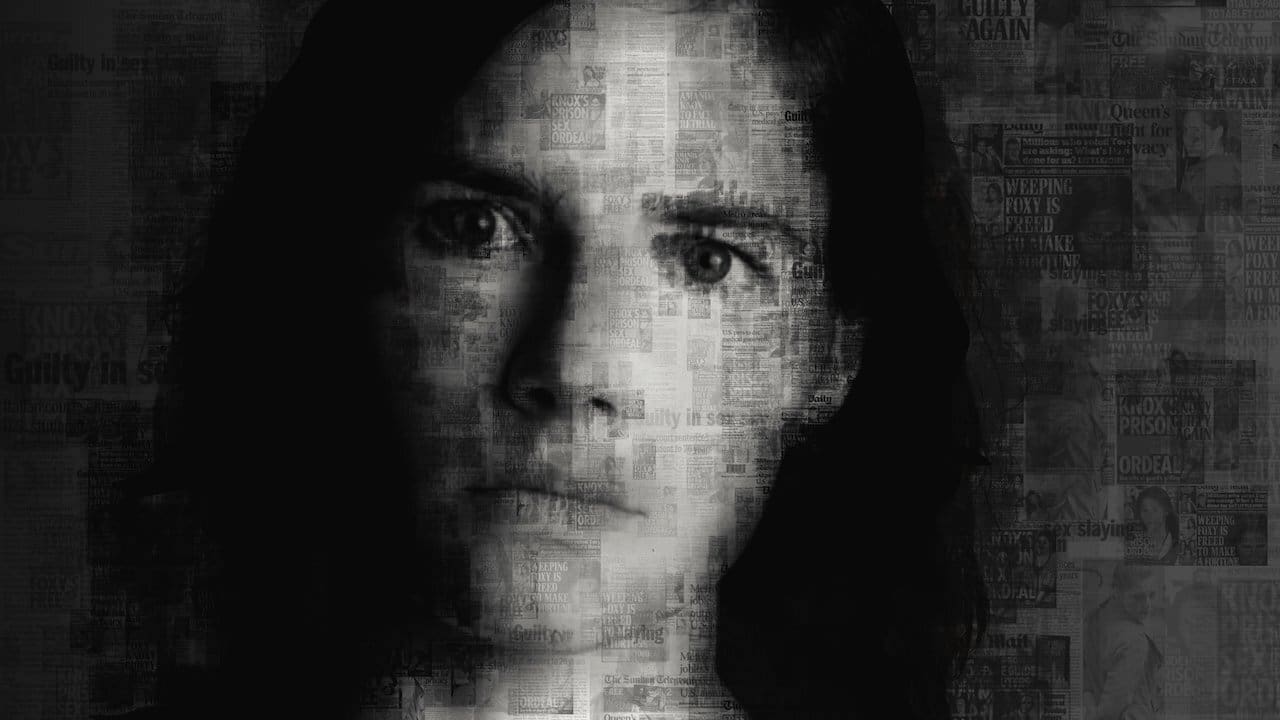 Watch on Netflix
Amanda Knox recently alleged that the Matt Damon movie Stillwater borrowed egregiously from her true story: dramatising the scandalous tale of an American girl accused of murdering her European roommate. To get closer to the truth, you may want to try this feature-length investigation. Knox is the primary interview subject, and brings new context and details to light.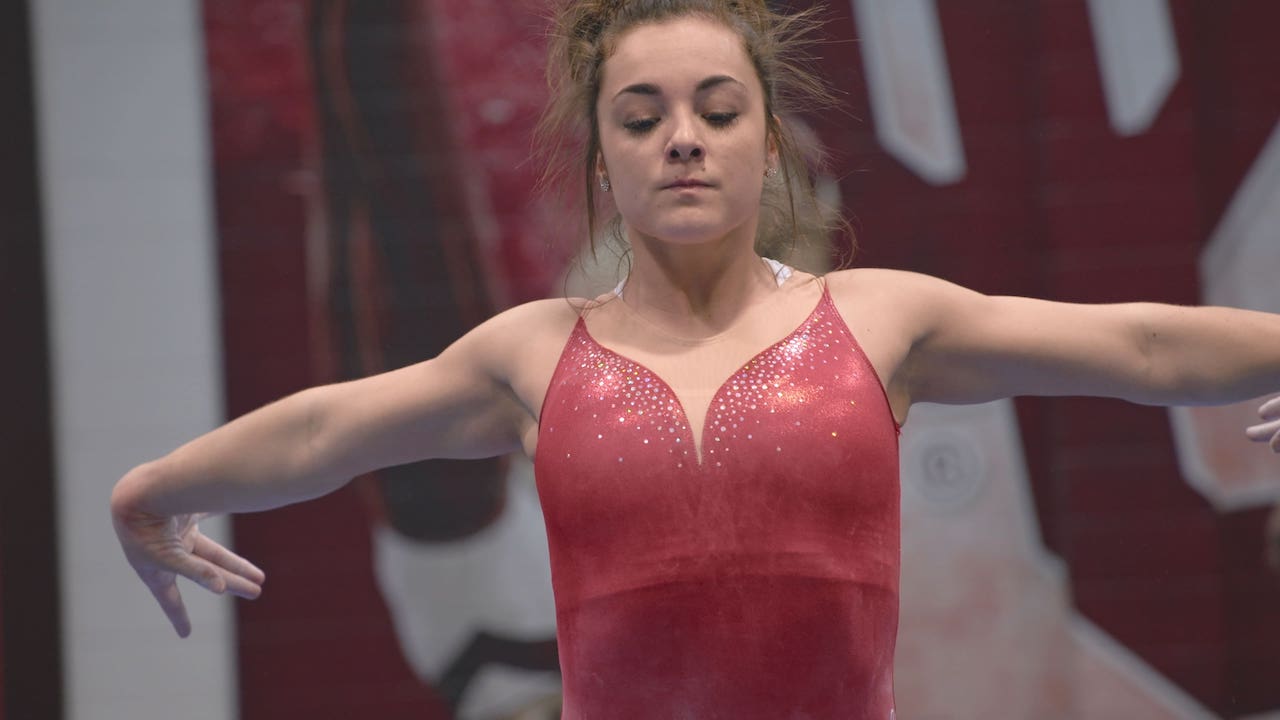 Watch on Netflix
Gymnastics was all that mattered, to so many of young targets of USA team doctor Larry Nassar—world-class athletes who were obstructed in speaking out against his virulent sexual abuse. You can feel the dark price of perfection hanging overhead throughout Athlete A, but there's also a sense of hope: the documentarians make room for emotional statements from Nassar's victims, and it ends on an affirming note that since abuse starts from somewhere, it can be ended, too.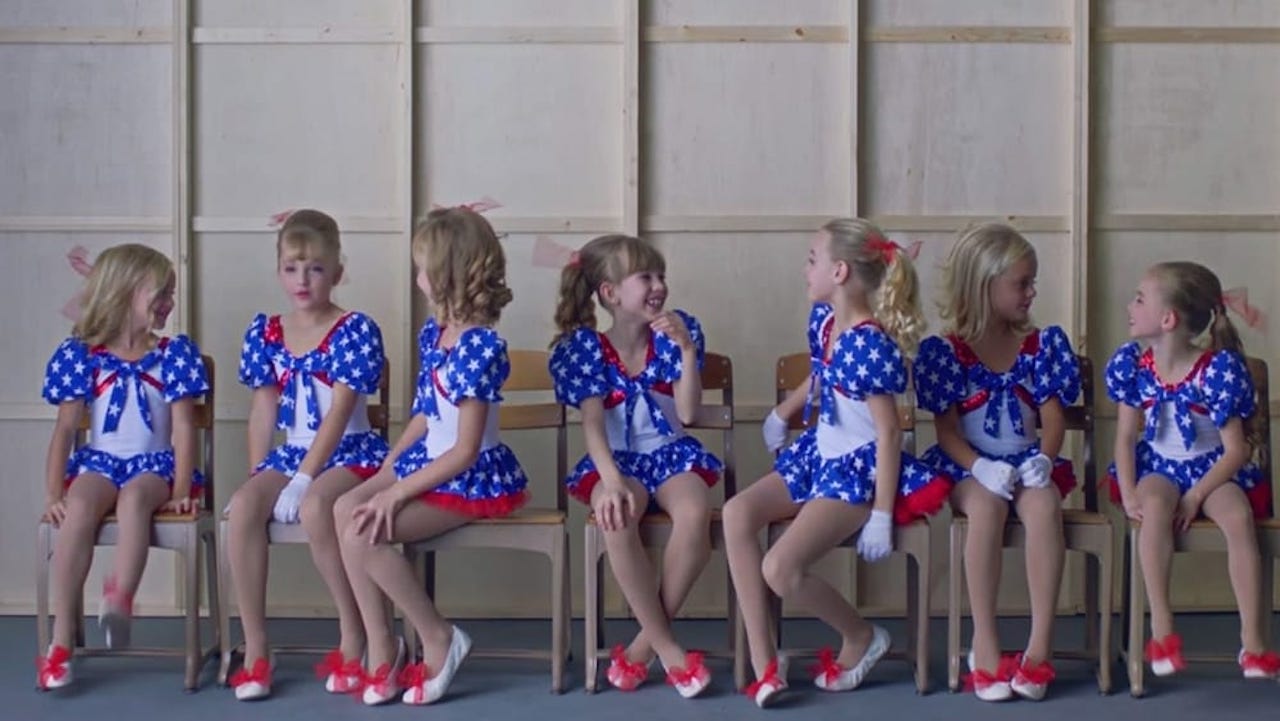 Watch on Netflix
From Kitty Green (director of The Assistant), this is an inventive look back at not just one of true crime's biggest cases—but also the very genre, and purpose of true crime itself. Colorado actors are auditioned and cast as the Ramsay family, and they're all happy to divulge their own feelings on JonBenet's mysterious murder along the way, before piling into a precisely-replicated set of the crime scene. It's an avant-garde way to see true crime's obsessive cultural impact, with the event itself left as a vacuum at the film's centre.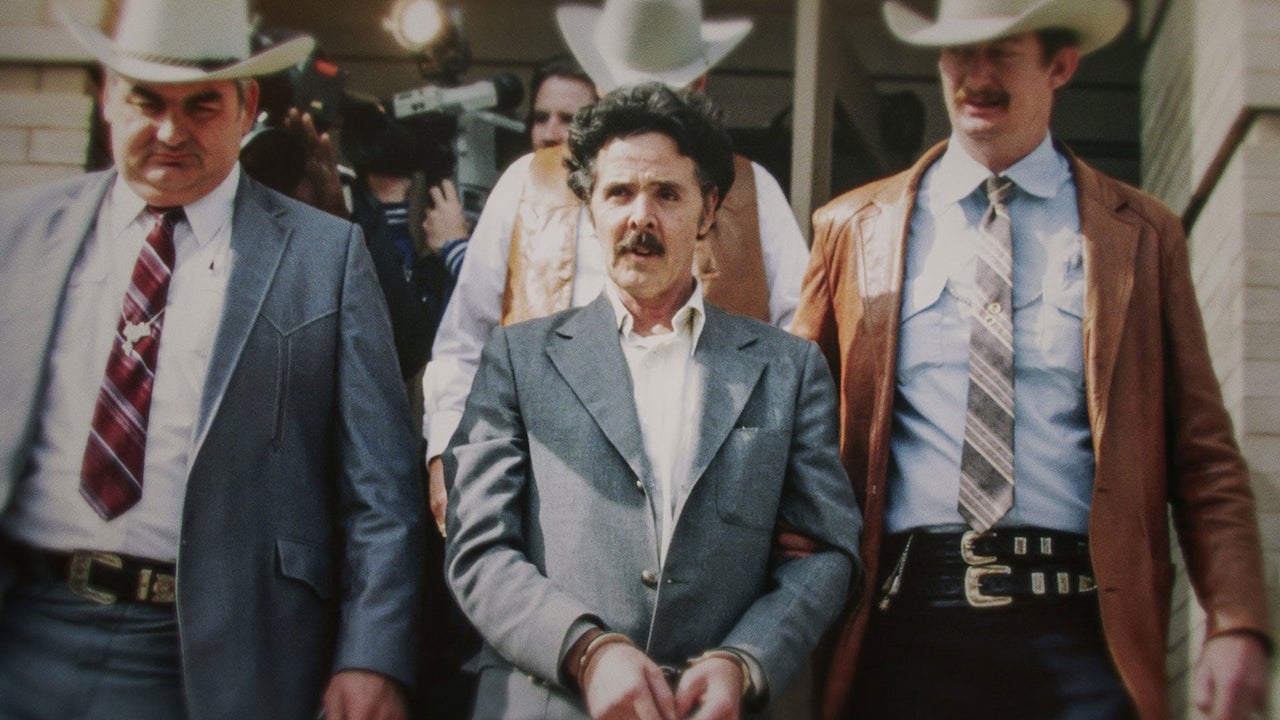 Watch on Netflix
Here's the serialised story of a serial murderer best known for the deaths he didn't cause. During his arrest for matricide (that one was confirmed), Henry Lee Lucas confessed to the ridiculous number of 600 murders. Maybe it had something to do with the fact that Texas Rangers offered him steak, milkshakes, and TV privileges every time he 'remembered' his involvement in another cold case? Nah, couldn't be. The Confession Killer doesn't lose sight of justice in the midst of a wild and disturbing character study.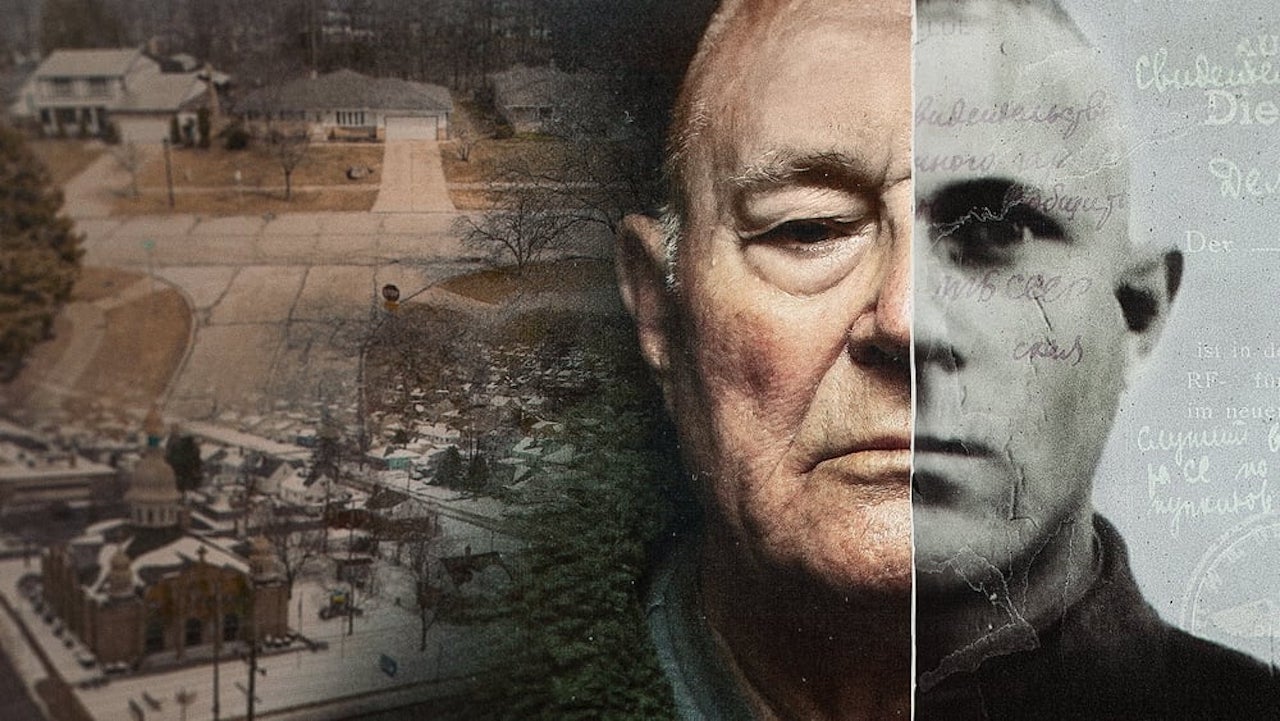 Watch on Netflix
The past will always come back to haunt us. That's part of documentary's appeal as a genre, arguably—it offers us a chance to right historical wrongs. The Devil Next Door unmasks an extradited Nazi war criminal over five episodes, revealing the secret and vicious crimes of a suburban Cleveland grandpa. For a similar Holocaust-era search for truth, try the recent, twisty feature Misha and the Wolves.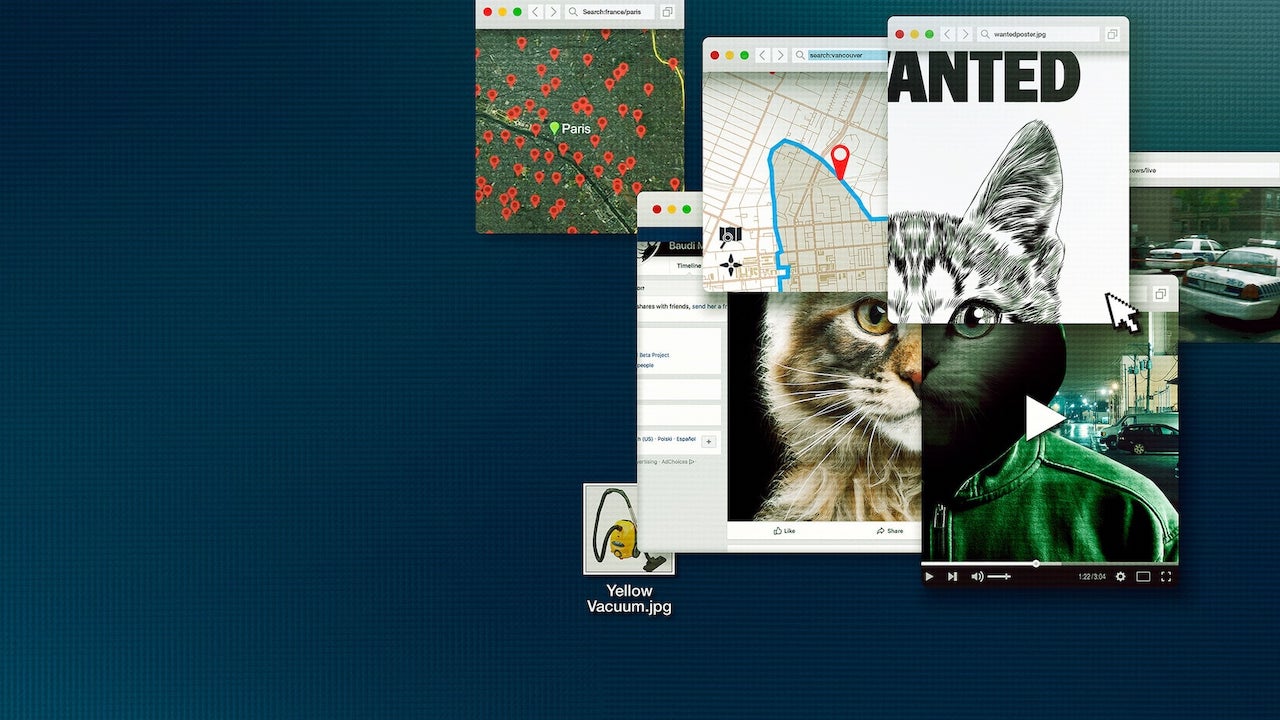 Watch on Netflix
This three-part docuseries posits that Canadian killer Luka Magnotta made one fatal error—well, apart from all the dismemberment and cannibalism. He should never have uploaded videos of himself slaying helpless cats, the internet's favourite entertainment. The Emmy-winning show concludes by asking the viewer if they too are culpable for encouraging sadistic online exhibitionism which is…a bit of a reach. But watching amateur internet sleuths closing in on the killer via Google Maps is undeniably thrilling.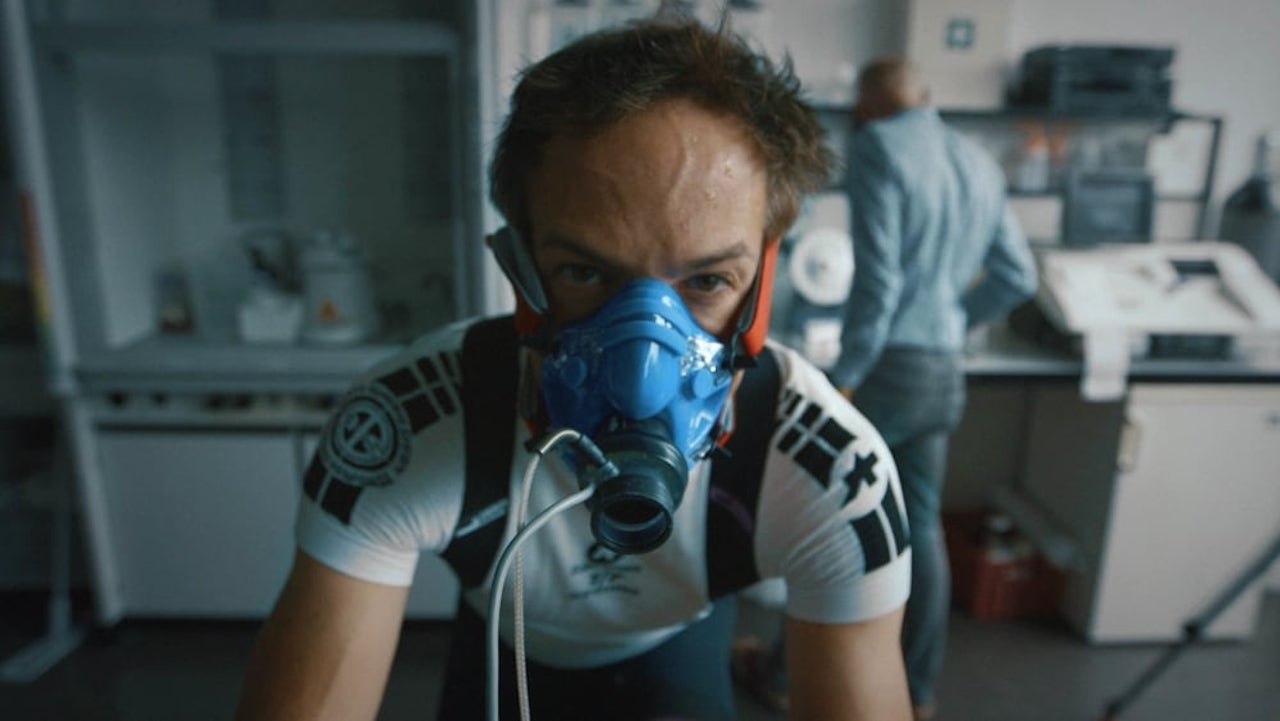 Watch on Netflix
Documentarian Bryan Fogel flies too close to the sun and returns with burning questions, about both doping and international relations between the US and Russia. Icarus won Best Documentary Feature at the 2018 Oscars, which was dedicated onstage to whistleblower Dr. Grigory Rodchenkov: the doc remains in protective custody after presenting the US filmmakers with evidence of state-sponsored Olympic doping.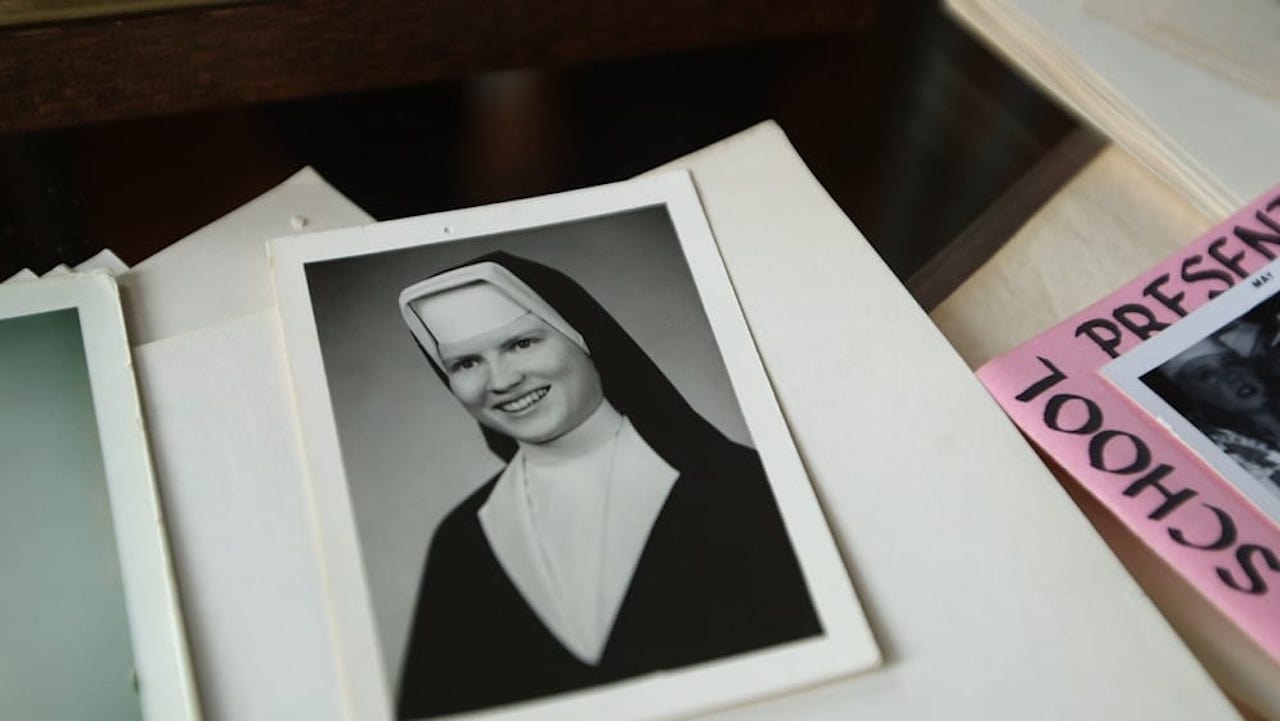 Watch on Netflix
There's a stunning revelation at the end of all seven episodes of The Keepers—but somehow, the excavated story of a murdered Baltimore nun is kept from sensationalism. Sister Cathy's unsolved death acts as our inciting incident, before a suspected cover-up spirals into something broader, darker. The Keepers had the dual misfortune of being labelled 'the next Making A Murderer' (below), and of having a more open-ended conclusion than that series, but it's also well worth your time.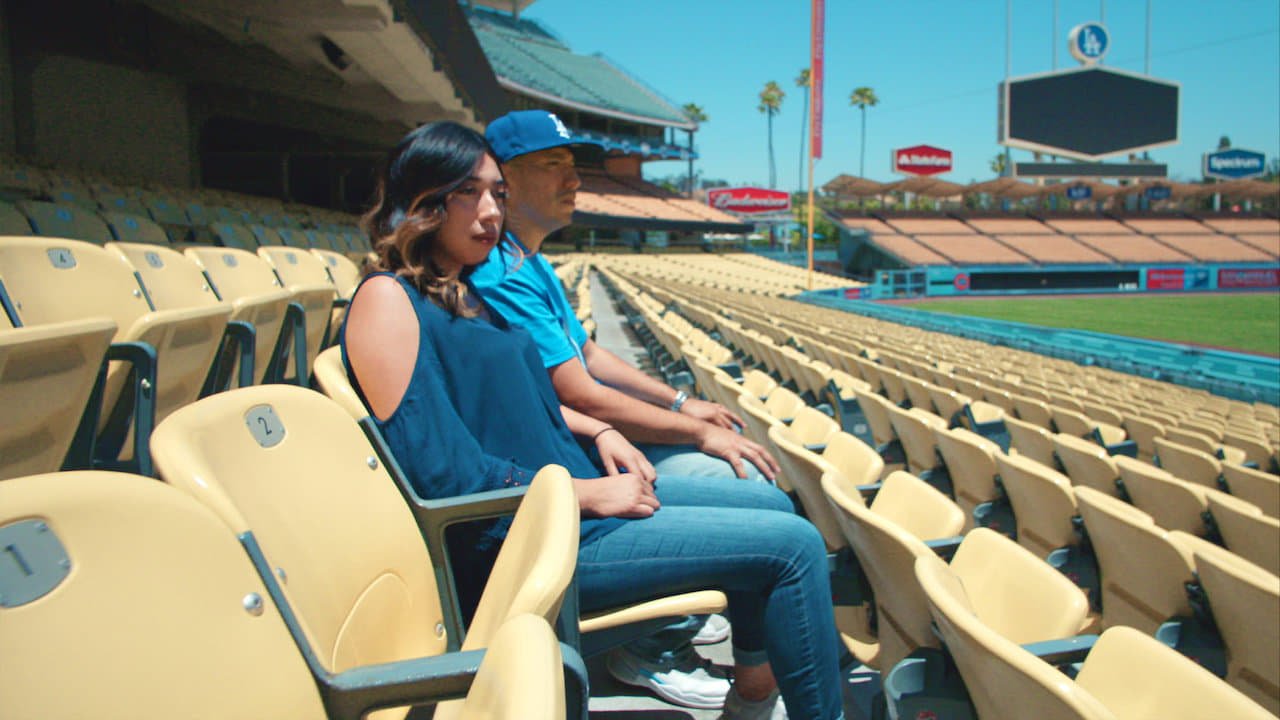 Watch on Netflix
What if Curb Your Enthusiasm saved your life? Don't get me wrong, we all think it's an ace show, but we're not Juan Catalan—an innocent man who relied on a crowd shot in one of the sitcom's episodes to clear his name of murder allegations. Long Shot runs quick at 40 minutes, just the right amount of time to pack in every bizarre, coincidental detail of this alibi-testing mystery. The Seth Rogen-Charlize Theron rom-com of the same name is also a gem.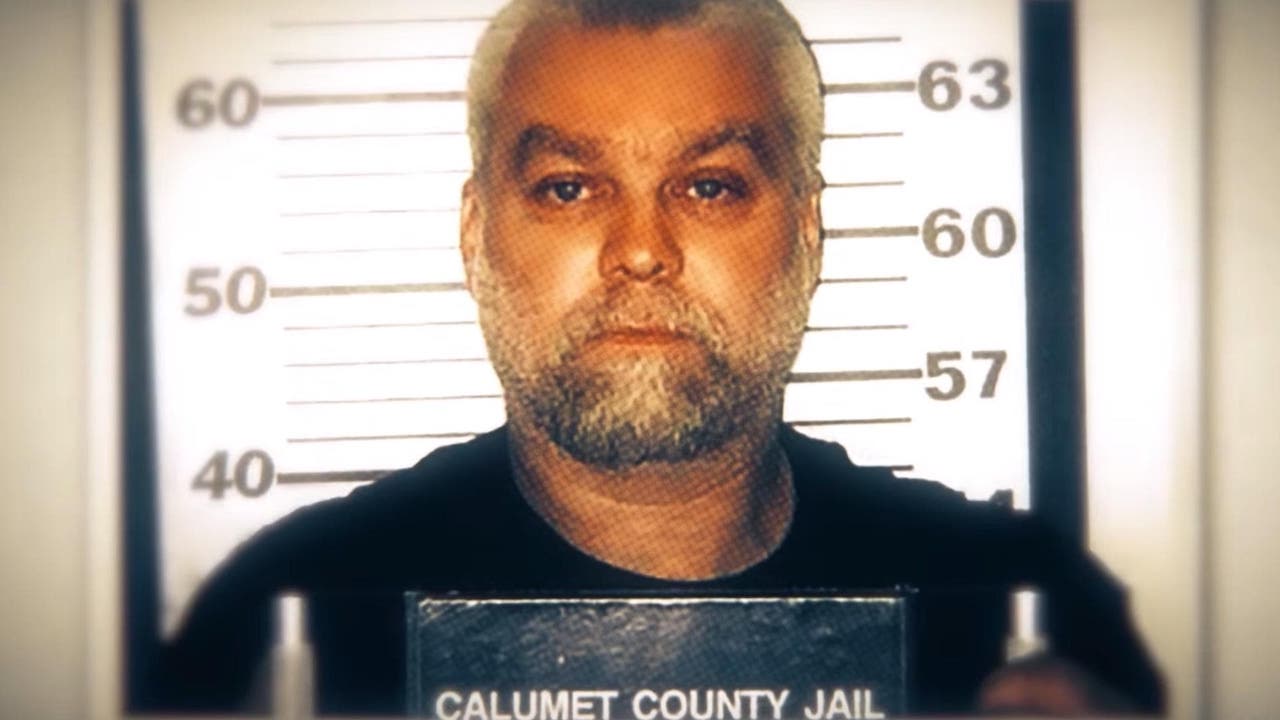 Watch on Netflix
The ur-example of Netflix's true crime house style, Making a Murder made a phenomenon out of Steven Avery's wrongful convictions. The two seasons were filmed over more than a decade, and brought international attention to staggering police corruption in Manitowic County, Wisconsin. Avery and his allegedly coerced nephew Brendan Dassey are still both imprisoned for murder, but after the widespread popularity of this show, you'd be hard-pressed to meet any viewer who wouldn't tell you how and why they were framed.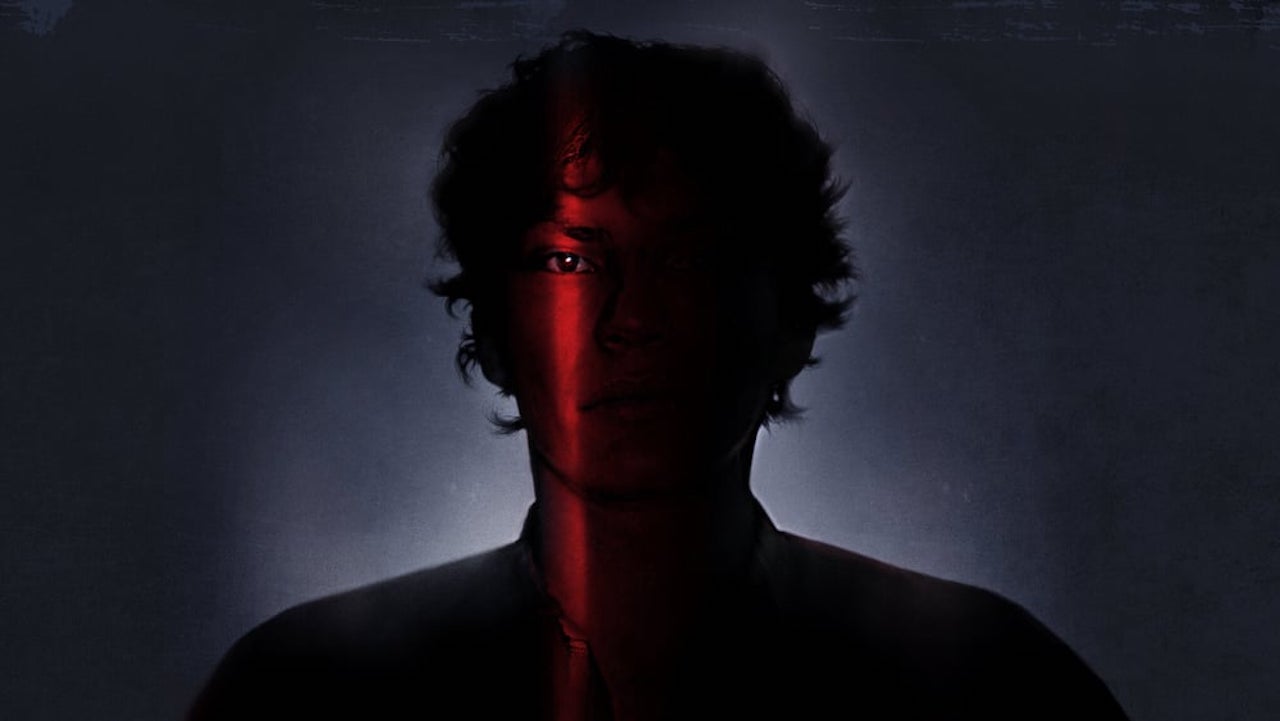 Watch on Netflix
Richard Ramirez ticks almost all the 'serial killer' boxes: a summer of serial murders, an inappropriately-cool name from the press, drugs, Satanism, a slew of hybristophilic fans who loved him against all reason…The hardest part to stomach may be that Ramirez died remorseless and in relative peace, after 24 years on death row. Netflix's comprehensive four-part docuseries will show you why that's such a savage injustice, considering the murderer's astonishing body-count.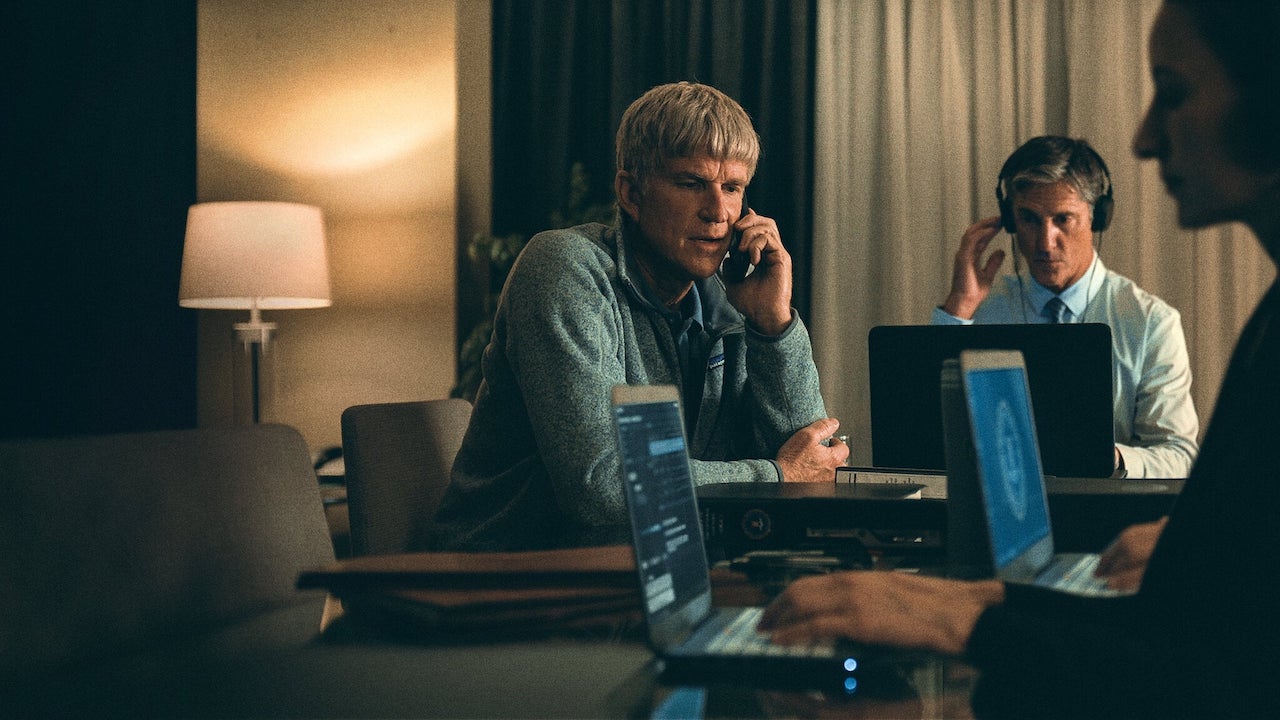 Watch on Netflix
Rich kids buying their way into Ivy League schools with mommy and daddy's money might not seem as destructive as some of the other crimes on this list. But it sure is infuriating to watch this acerbic feature-length doco anyway, all about how 'college counselor' Rick Singer cheated his way through an already-corrupt system. Matthew Modine stars in re-enactments of real, shocking wiretapped conversations.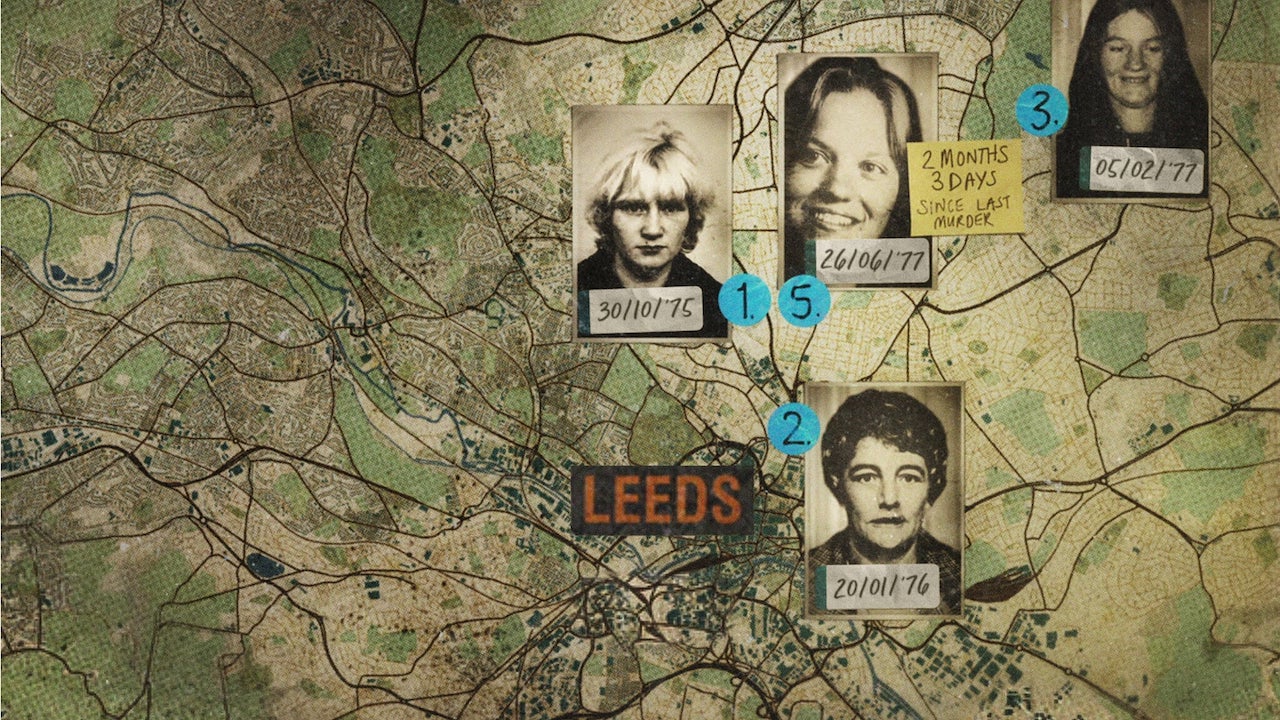 Watch on Netflix
No, not Jack—although this four-part series does show how little has changed since countless sex workers were helplessly killed off in the Victorian era. The Yorkshire Ripper murdered 13 vulnerable women in the late 1970s, leading to one of Britain's largest ever manhunts. The most upsetting part may be the fact that the culprit was interviewed nine times by investigators before conviction, in a case now considered to be 'stunningly mishandled'.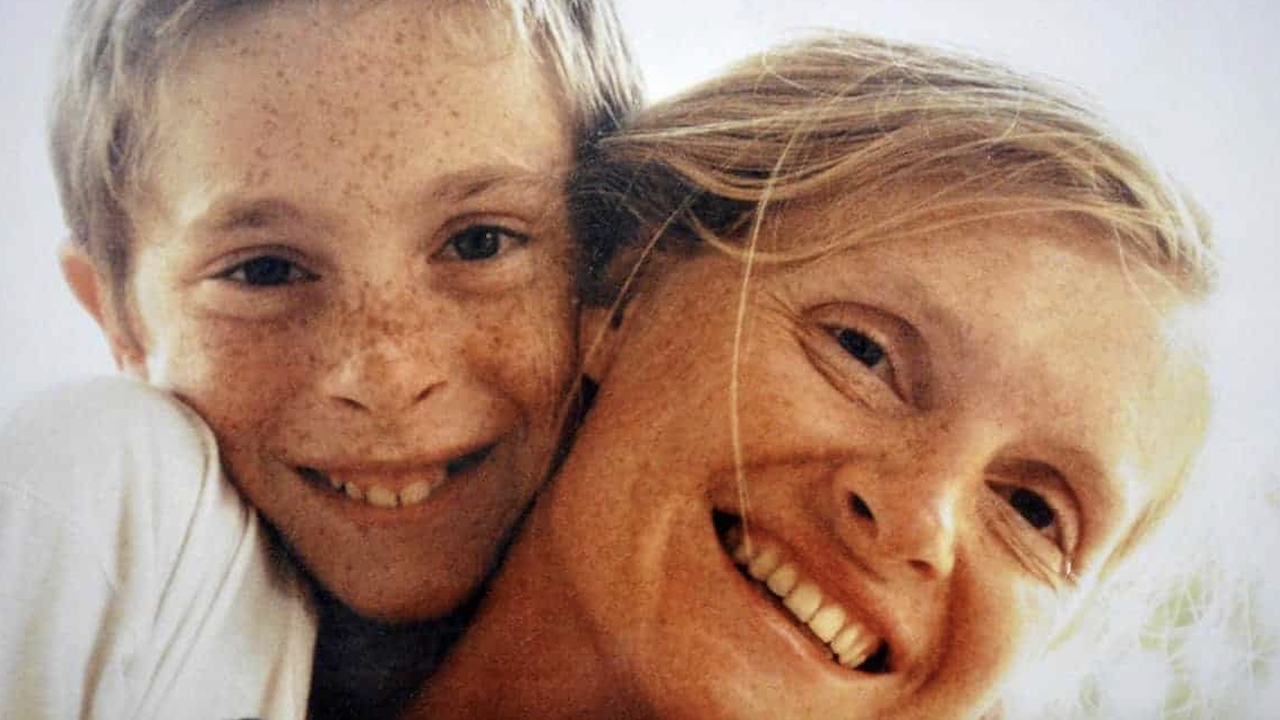 Watch on Netflix
The wild, witchy coast of Southern Ireland acts as backdrop for this recent three-part investigation. At its centre is Sophie Toscan Du Plantier, still felt as an ethereal, idealised presence as we learn more about the circumstances of her 1996 murder. Her relatives, still fighting for the truth in their native France, are included as mournful talking heads. But it's an antisocial British journalist who becomes the focus of Sophie: A Murder in West Cork—he may be more than just another colourful local.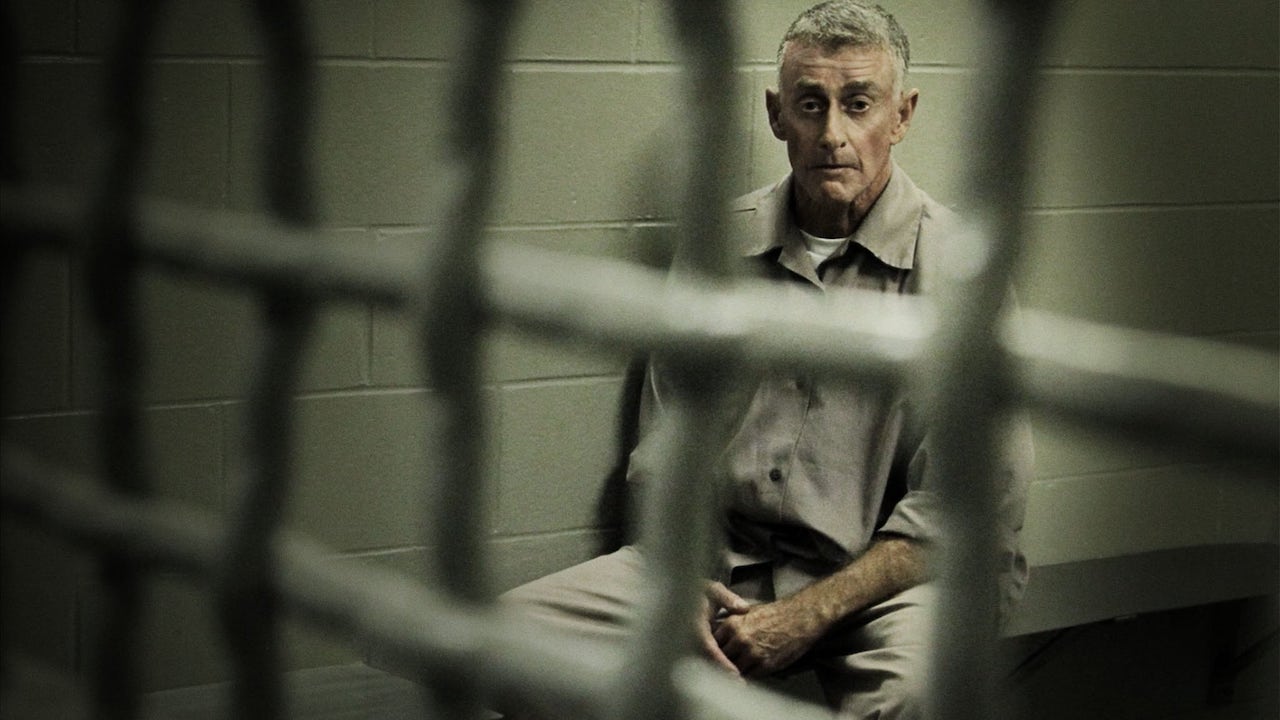 Watch on Netflix
Earning a Peabody award for its in-depth account of a mysterious death, The Staircase will keep you guessing, with three additional episodes covering updates in the case. What was responsible for Kathleen Peterson's fatal head injury: a tragic fall (blamed on an owl in some conjecture) or her novelist husband, attacking her with a blow poke for murky personal reasons? We'll hear both sides all over again, with Colin Firth and Toni Collette set to dramatise the true events in an upcoming film.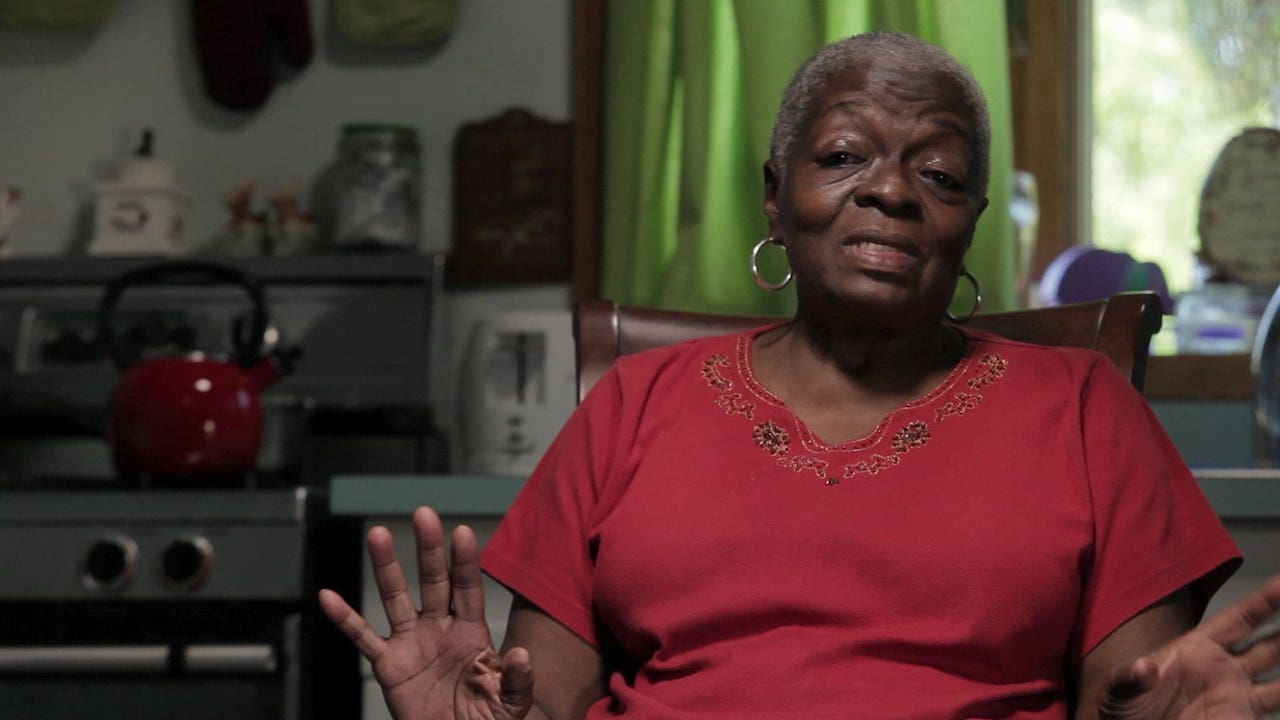 Watch on Netflix
An unarmed Black teacher is shot by his armed, white mechanic. An all-white jury decides it was self-defence. Twenty years later, filmmaker Yance Ford returns to the death of his brother William and the painful silence that surrounded his killer's non-conviction. Glenn Dunks included the searing Strong Island on his list of Netflix's best LGBTIQ titles, acclaiming it as "one of the best documentaries of the decade."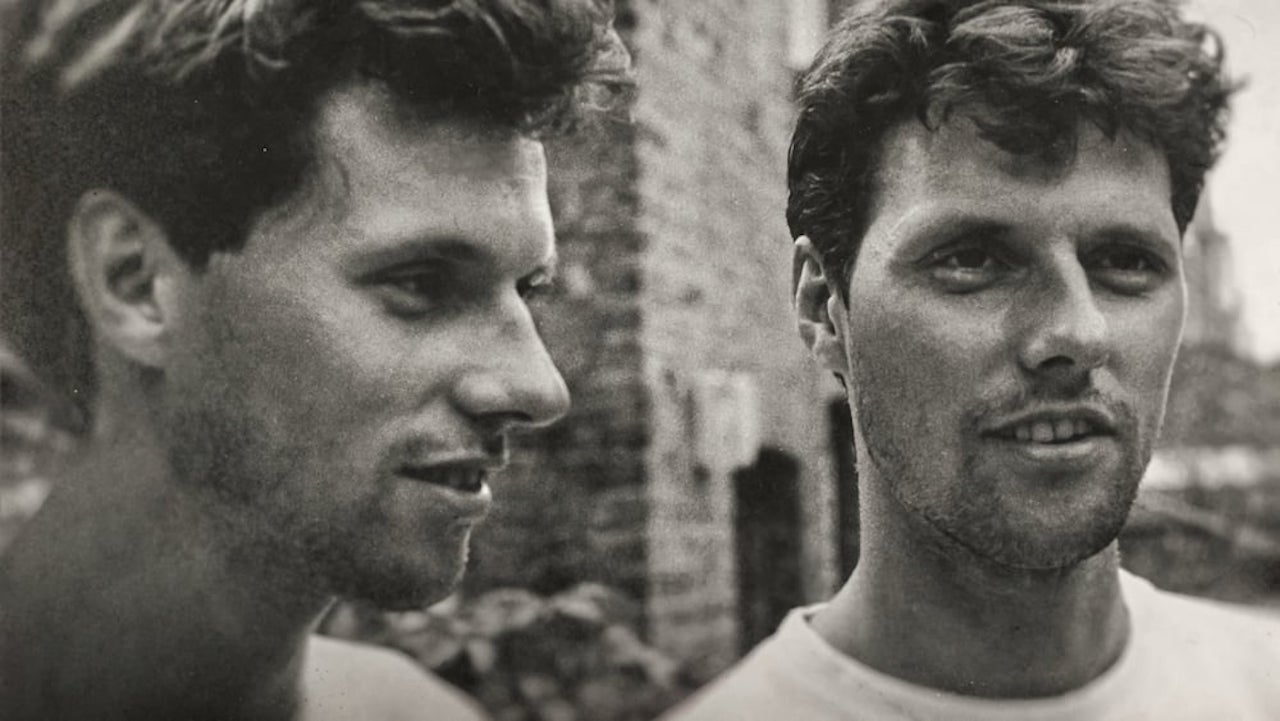 Watch on Netflix
A documentary showing the real-time breakdown of a devastating emotional dilemma, Tell Me Who I Am is certainly one of the most difficult films to watch on this list. Brothers Marcus and Alex speak candidly, and heartbreakingly, about an event that has separated them for years: Alex's motorcycle accident, which caused him to forget all about the traumatic upbringing he and his twin survived. Is ignorance bliss? Would you share the burden, and help your brother remember the past—even if it could ruin his life?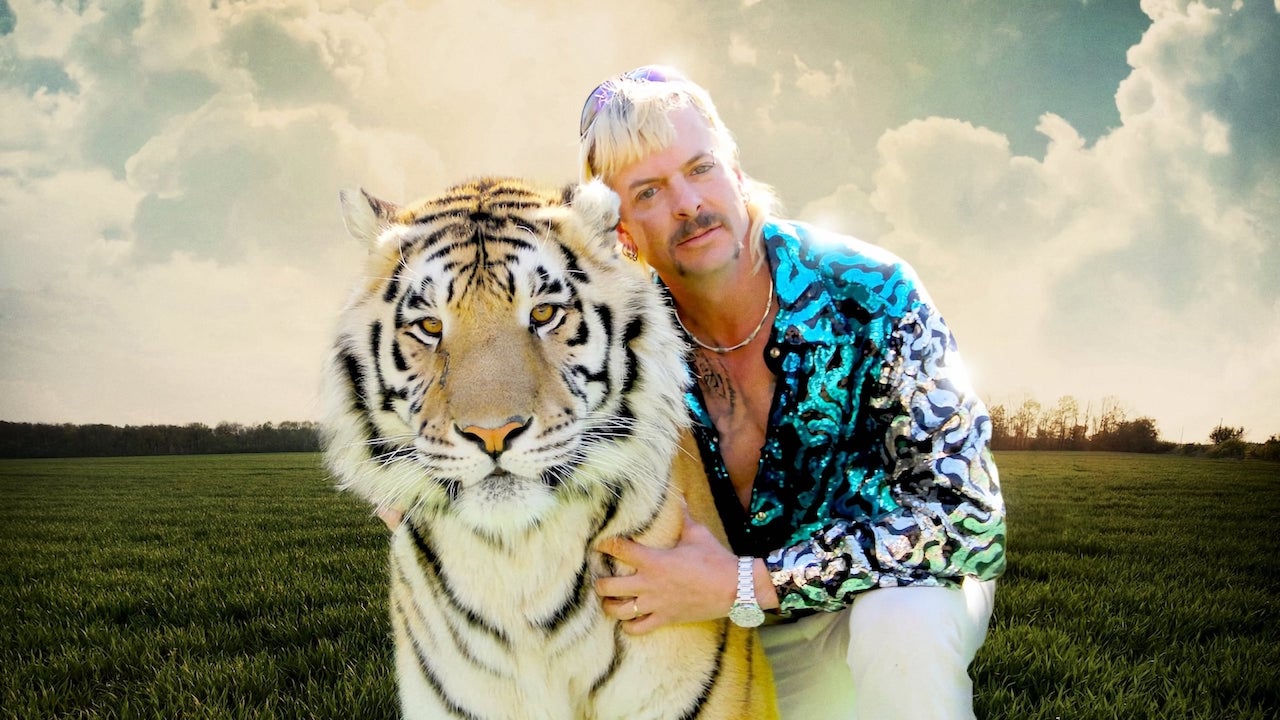 Watch on Netflix
We know, it's not early 2020 anymore. But if you never checked out Tiger King in the first place, you'll find more substance than just comically trashy meme material. Following a flamboyant yet dark niche of big cat zoo keepers, there's another season of Tiger King arriving on Netflix soon—you'll want to be acquainted with the rivalries, original songs, and most importantly, all the animal rights violations before then.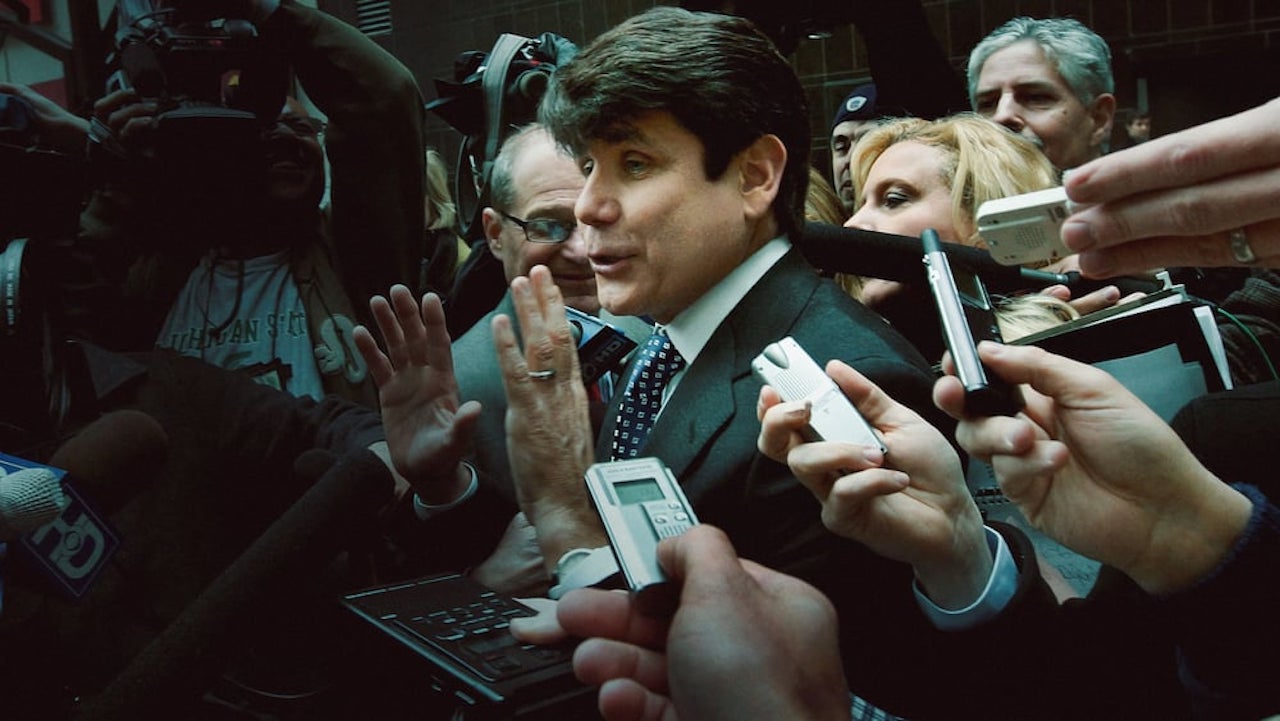 Watch on Netflix
Beyond the crime scene and the courtroom, the most shocking true crime developments can take place somewhere between tabloid headlines and water-cooler office speculation. It (meaning we) can even change the fates of innocent and guilty parties alike. Trial By Media examines that tenuous line between news and entertainment: Netflix is even game enough to include their own logo in the title credits' slideshow of culpable media outlets. You are currently reading a list of the most fascinating, binge-able true crime stories, let's be real here.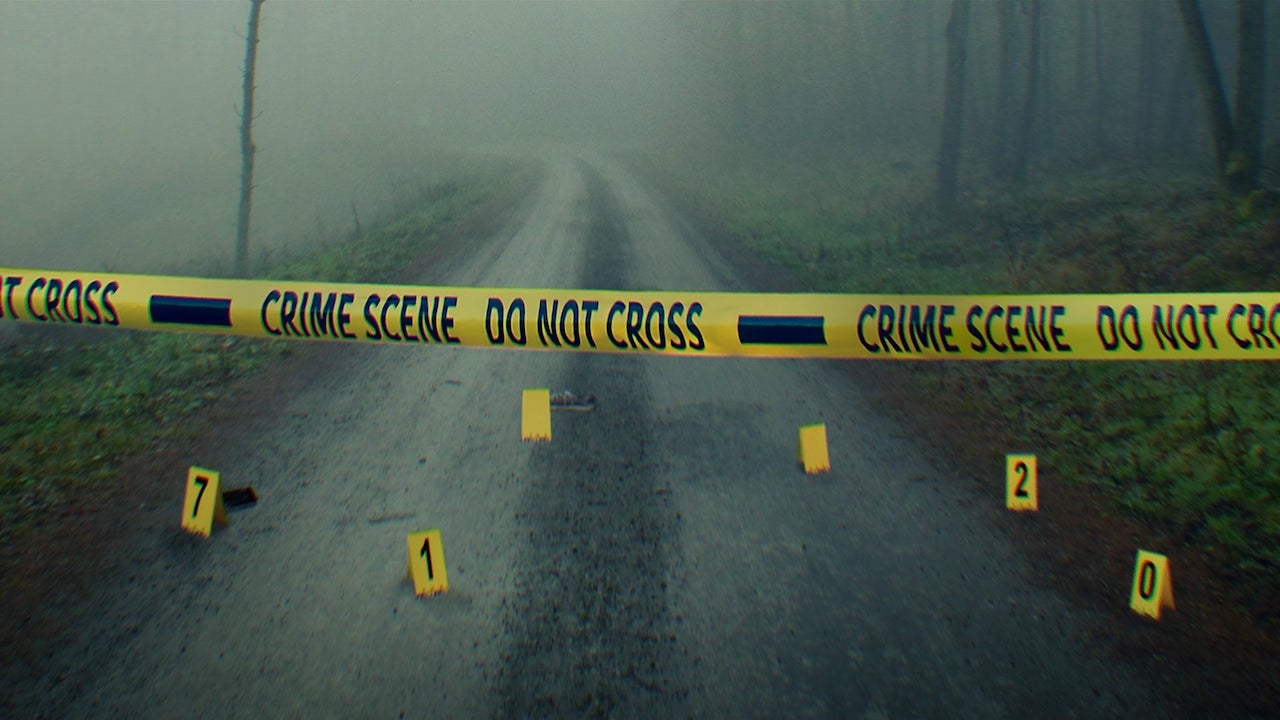 Watch on Netflix
Despite its iconically spooky and atmospheric opening sequence, Unsolved Mysteries is pretty no-frills: it's been that way since the show first started in the 1980s. The revived 'volumes' of 40-minute episodes cover everything from UFO sightings to spiritual experiences in the wake of Japan's 2011 tsunami, even though the most popular episodes tend to merely go deep on one unexplainable death or disappearance.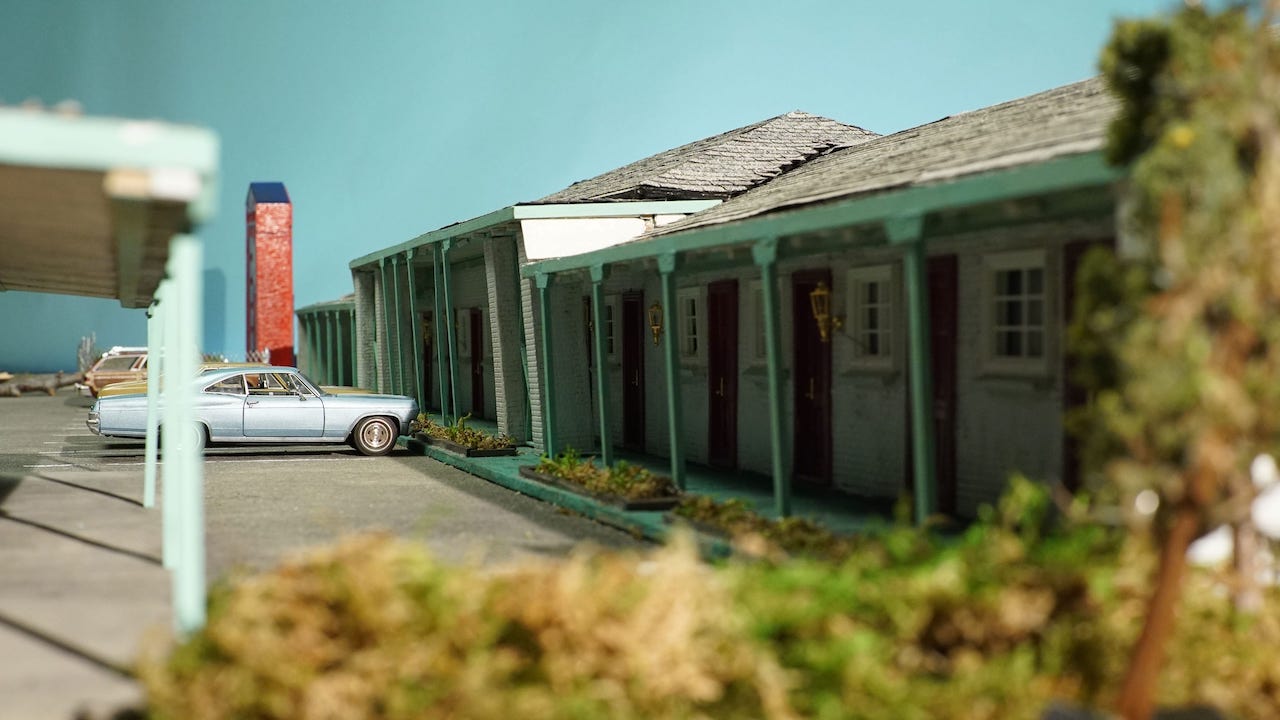 Watch on Netflix
We advise you to not watch this uncomfortable feature-length doco if you're not under your own roof. It covers the strained relationship between a self-satisfied journalist and his subject, a creepy motel owner who used overhead platforms and ceiling vents to spy on his oblivious guests. Once that freakiness is out of the way, Voyeur becomes an ego battle between the two men, both desperate to wrangle control of the documentary's narrative.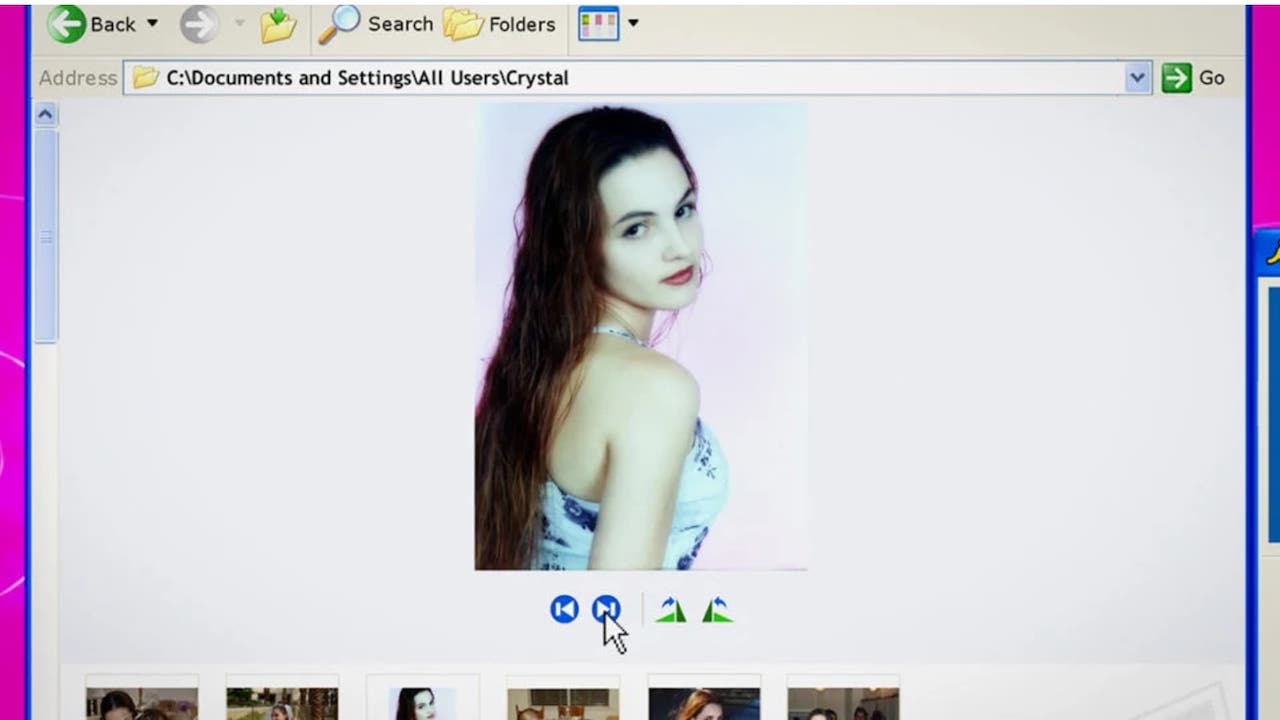 Watch on Netflix
MySpace's days as the world's biggest social media site are long gone—but it's on those chirpy forums that grieving mother Belinda Lane seeks answers for her daughter's death. Her amateur sleuthing may bring about more pain than intended, though, when Lane begins catfishing strangers—and then suspected gang members—with the late Crystal's photos, asking them the haunting titular question. At just 83 minutes, this is an internet odyssey with a tragic family story at its centre.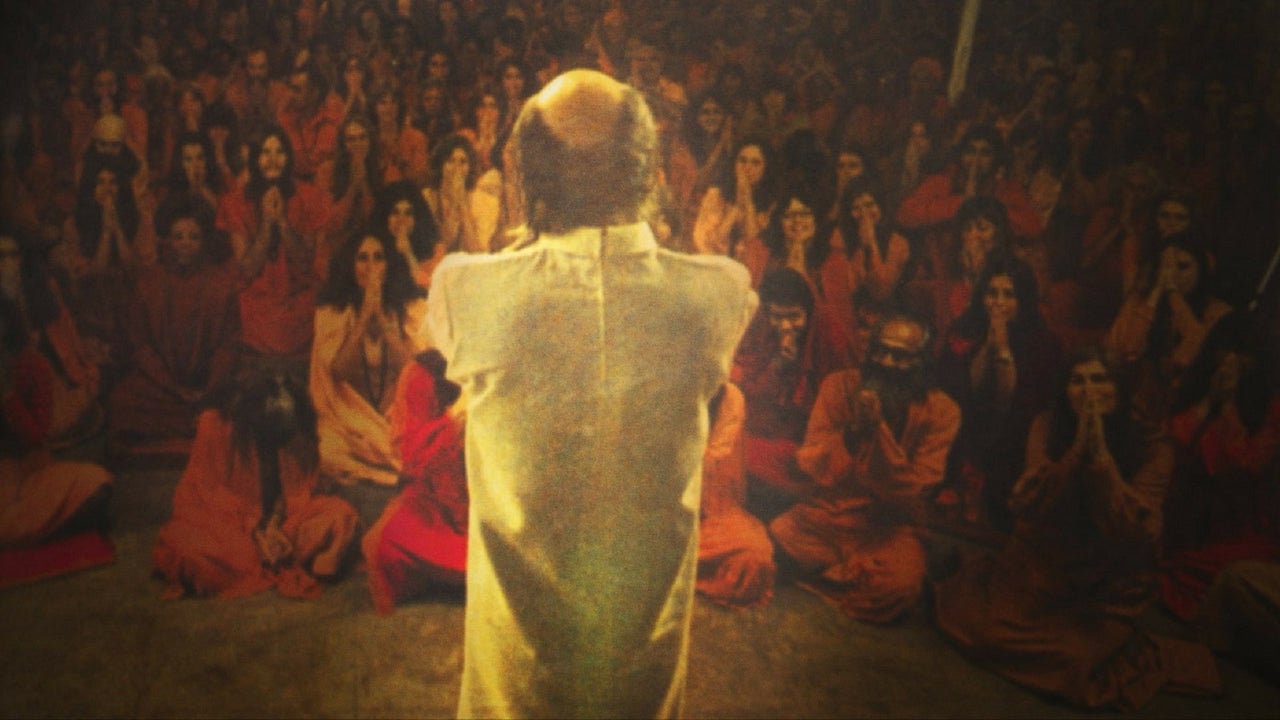 Watch on Netflix
With each of Wild Wild Country's six bewildering episodes, we get closer to something like the truth: of why so many lost souls pledged themselves to a controversial Oregon ashram of guru Osho, and how it all came crashing down. The Bhagwan is our focus at first but provocative spokeswomen Sheela quickly becomes the more fascinating figure. You might know her for a post-cult appearance on 60 Minutes, where she responded to interrogation with the classy phrase "tough titties".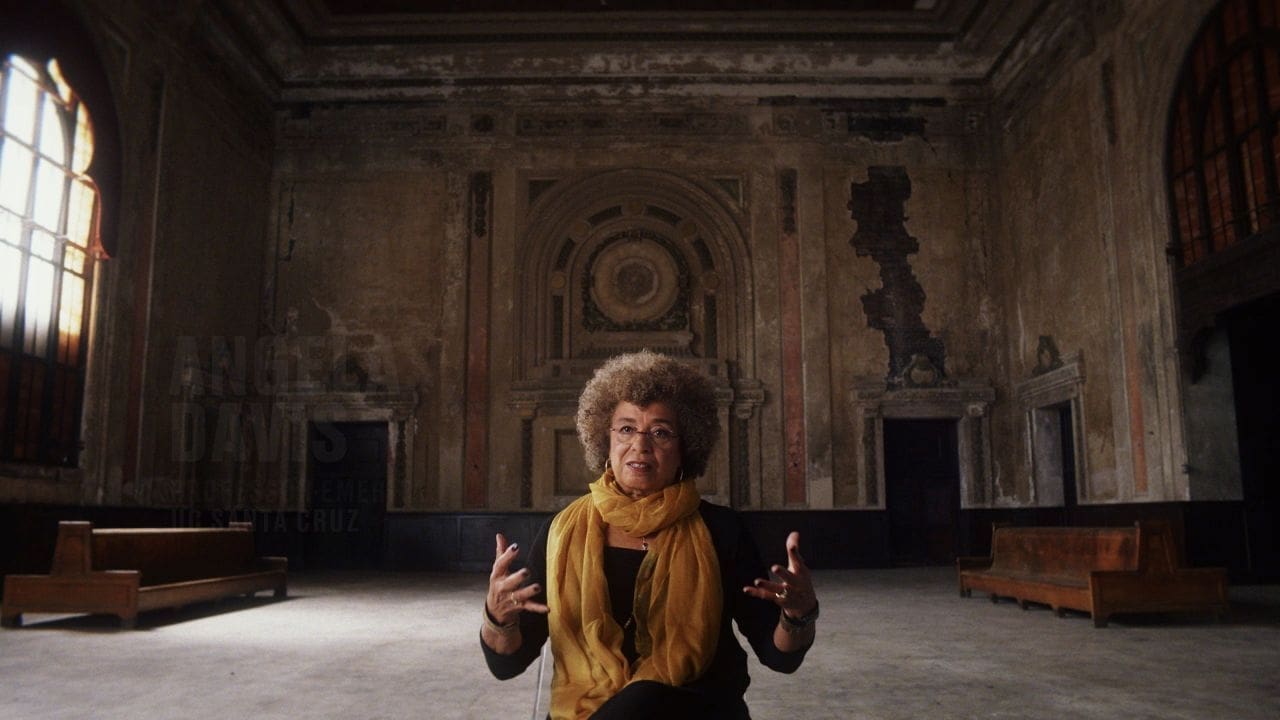 Watch on Netflix
Slavery was never truly abolished in the US: it just took another, more insidious form. That's Ava DuVernay's contention in this searing documentary on race, crime, and the prison industrial complex. The title refers to the Constitutional Amendment that allegedly allows for mass incarceration—and the testimony of activists, historians, and former inmates proves that Black Americans are at higher risk than nearly every other demographic. It's fitting that this government-sanctioned, hugely widespread crime closes out our list.