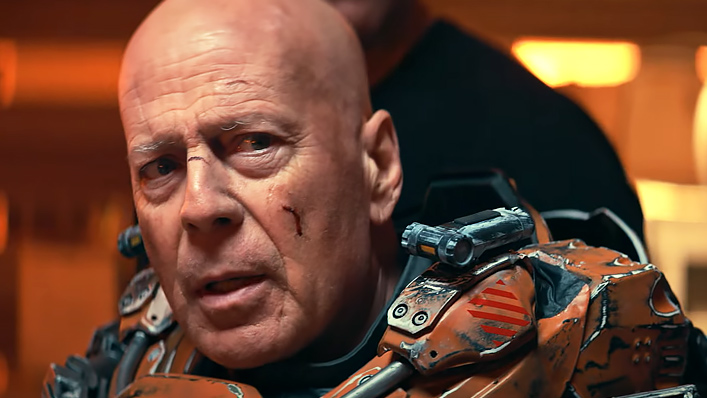 What happened to Bruce Willis' career? Somebody call his agent!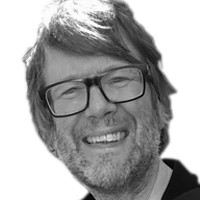 ---
Once a titan who changed the face of action cinema, Bruce Willis' career has been floundering lately—with his new film Cosmic Sin (now in cinemas) a case in point.

We all know actors, even famous actors, have to pay the bills. Just look at some of the films that Michael Caine made in the 80s. The Brit actor may be renowned for his cheeky cockney schtick in films like Alfie (1966) and The Italian Job (1969) but during the decade that taste forgot, he put his name to Oliver Stone's The Hand (1981), Blame It On Rio (1984) and Jaws: The Revenge (1987).
The sequel to Steven Spielberg's classic sunk without a trace but for Caine, he was not worried about the quality of the fishy fiasco as he is oft quoted: "I have never seen it, but by all accounts, it is terrible. However, I have seen the house that it built, and it is terrific".
See also:
* All new streaming movies & series
* All movies now playing in cinemas
We can only assume that Bruce Willis is presently building a lot of houses.
The writing was on the wall in 2015. A glimpse at Bruce's formidable resume reveals a recent succession of filmic disasters including Extraction (2015), Marauders (2016), Once Upon a Time in Venice (2017) and Acts of Violence (2018). Heard of them? Exactly.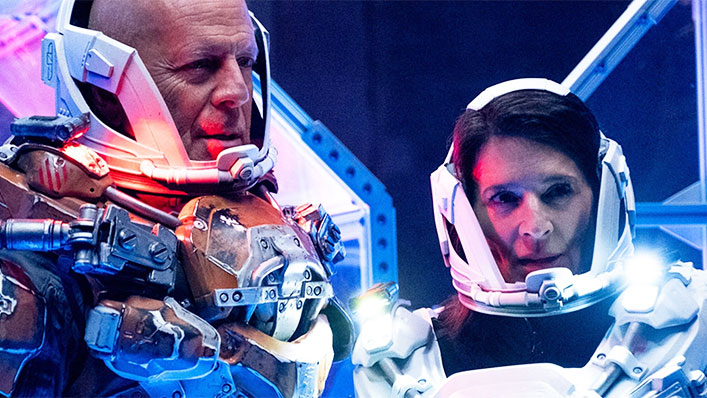 They are the type of films that a decade ago would have wallowed in direct-to-DVD obscurity. There were, however, a few films with higher profiles; Eli Roth's shameful remake of Death Wish (2018), M. Night Shyamalan's much anticipated but disappointing Glass (2019) and Edward Norton's Motherless Brooklyn (2019). But none revived Willis's glory days.
Once upon a time, Bruce Willis changed the face of action cinema
Those days started in 1988 when, as we all know, Bruce Willis changed the face of the action film. After a decade that saw the Muscles from Brussels, the Italian Stallion, and a Teutonic titan rule blockbuster land, it was time for an average American Joe in the form of John McClane to take control. While the ex-Moonlighting star couldn't match Jean Claude Van Damme, Sylvester Stallone and Arnold Schwarzenegger in terms of brawn, he more than made up for in brains.
He even outdid Arnie in the zinger stakes. At the height of his success the former Planet Hollywood shareholder was everywhere. He even released a hit album, Return Of The Bruno, in 1987.  But now Willis is playing second fiddle to Frank Grillo. What went wrong?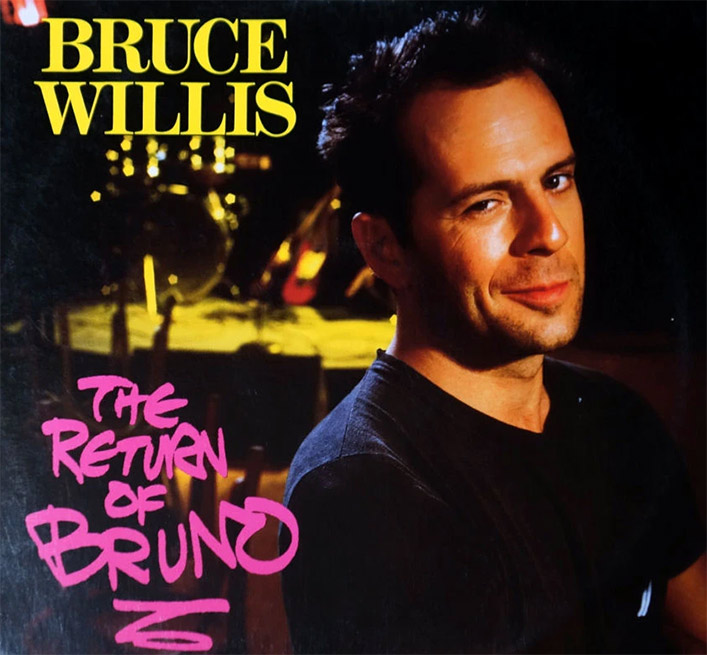 It was the huge success of Die Hard that saw Willis forced upon Brian De Palma by producers when the director was having trouble casting the "British" journalist Peter Fallow in his much maligned and ill-advised adaptation of Tom Wolfe's beloved and complex tome The Bonfire Of The Vanities (1990) starring opposite an equally miscast Tom Hanks. The film was Willis's first genuine box office failure, ending his dream run in Hollywood. Heathers (1989) director Michael Lehmann's catastrophic box-office failure Hudson Hawk quickly followed in 1991.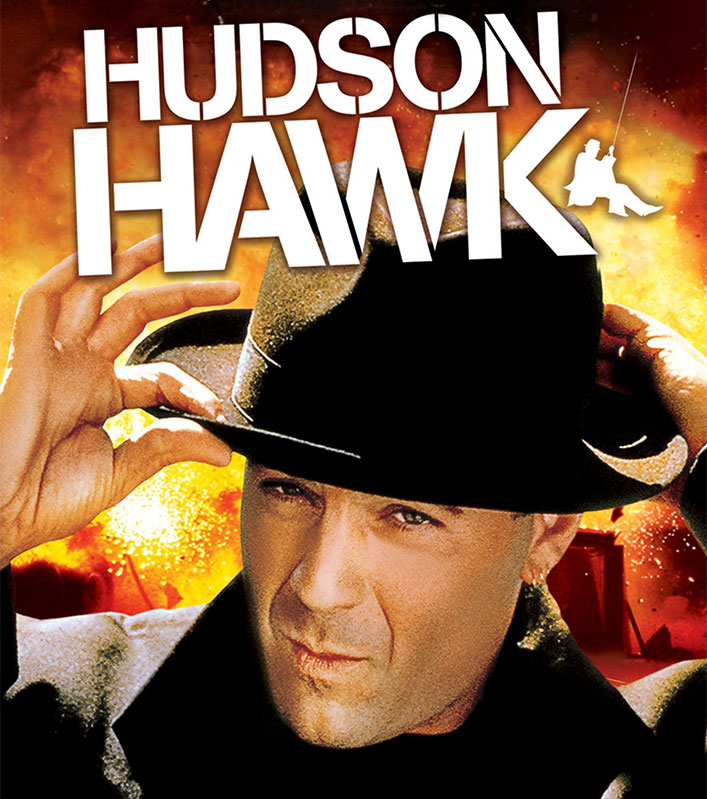 If he wigged up, it was never a good sign
Hair or no hair was always the joke. If he wigged up, it was never a good sign. Luckily, Willis went on to work with Tony Scott and Quentin Tarantino on The Last Boy Scout (1991) and Pulp Fiction (1994), instantly restoring his Tinsel Town credibility.
That was what Willis has always done, until now. Juggle interesting and successful work like Terry Gilliam's Twelve Monkeys (1995), Luc Besson's The Fifth Element (1997) and M. Night Shyamalan's The Sixth Sense (1999) with the cash grabs and critical abominations like the squalid 1995 Basic Instinct bandwagon jumper Colour Of Night (1994) in which Willis and young British model Jane Marsh, known in the tabloids as "The sinner from Pinner", revealed all.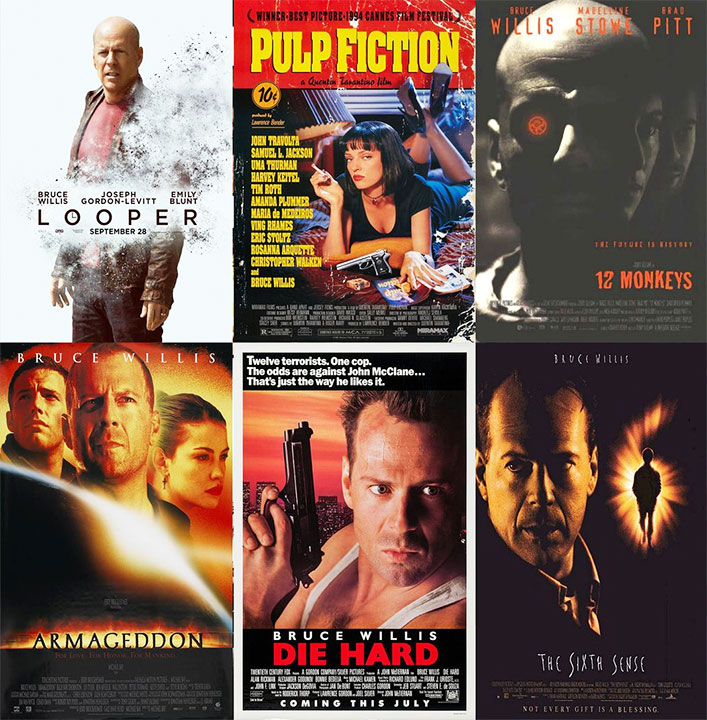 Fast forward to today. Despite a new entry in the G.I. Joe franchise, in which Willis barely appeared, and the poorly received but successful sequels to Red (2010) and Sin City (2005), this is the longest barren patch in the actor's career. You could, and in fact should argue that Willis's last good film was in fact Rian Johnson's Looper in 2012. Even a return to his most famous role in A Good Day To Die Hard in 2013 failed to ignite audiences interests and it's been downhill from there.
And now we have Cosmic Sin…
Which leads us to Cosmic Sin. A perfect example of what is wrong with the films that Willis has been appearing in of late. Obviously hired to look good on the poster, the film is a mess. The young cast try hard but the plot about seven rogue soldiers trying to stop a war before it happens by destroying an extra-terrestrial civilisation gets lost in the confusing battle scenes and occasionally hokey FX. The film is almost saved by an impressive design scheme that often belies its lower budget but Willis, and Grillo—who spends half the film floating in space alone—are wasted. Willis looks like he just doesn't want to be there, even if he is saving the universe.
At least when he lent his distinctive New Jersey drawl to a John McClane minifig in his admittedly brilliant cameo in the most recent Lego movie, he sounded like he was having fun. Here's hoping that energy is transferred from plastic onto the big screen when Willis once again plays that New York cop, who is always in the wrong place at the wrong time in the forthcoming McClane. Then we'd really have a reason to scream Yippee ki yay.