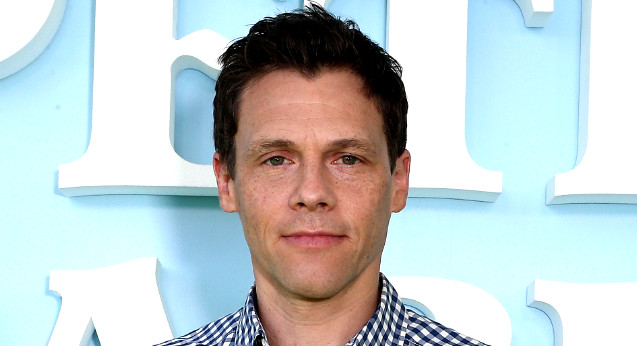 Are we living in times of excessive political correctness? That is hardly an original question; it seems to be asked every second day. Answers in the affirmative are sometimes used as attempts to excuse the inexcusable – like racist and homophobic jokes, or any feature film ever made starring Rob Schneider. And sometimes people with axes to grind crank the outrage-o-meter a little too enthusiastically, soliciting responses from the general population along the lines of: seriously? Are you for real?
Take, for example, the argument that Disney's live-action Beauty and the Beast remake was a morally dubious venture, on the grounds that it glorifies Stockholm Syndrome.
Take also the outrage associated with director Will Gluck's new, rambunctiously entertaining family film Peter Rabbit. A scene that depicts its arch villain (Domhnall Gleeson) going into anaphylactic shock after getting hit by blueberries – which the character is allergic to – proved unexpectedly controversial.
Organisations such as America's Asthma and Allergy Foundation slammed the filmmaker for being insensitive to people with allergies. Online petitions were launched calling for boycotts. Stories in the media spread far and wide, about the film's supposed depiction of 'food bullying'.  I contributed to them, but from a different perspective, arguing Peter Rabbit actually sends positive rather than negative messages.
We never wanted to be insensitive. I felt terrible when people, you know, were taking it this way.
Speaking to Flicks, Gluck says "we never wanted to be insensitive. I felt terrible when people, you know, were taking it this way. A lot of people took it this way without having seen the film. But it doesn't matter, because what's happening now in journalism, as you would know, is that articles get written based on comments. Journalism is now reporting on 58 comments online, and that becomes the story.
The director continues: "The press sometimes don't do their work, to ascertain, is this is really what people are thinking? Or is this what one person is thinking out of a sea of ten thousand?
"People who see the film, I believe, know that this was never what we intended, and it's kind of been taken out of context. The interesting thing, too, is that the day after this all came out, the comments swung wildly the other way, towards the sort of thing you wrote. People said 'I think this is kind of foolish'. But that's not an interesting story, so no-one writes an article about that."
"The one good thing that's come about from all this, believe it or not, is that at least people are talking about allergies now. They've kind of been in the zeitgeist for a minute or so."
It is impossible to say whether #allergygate affected the way critics responded to the film. There are more positive reviews than negative, Peter Rabbit at the time of publishing sitting on a 59% Rotten Tomatoes approval rating. Because it is an adaptation of a beloved British literary series, from author Beatrix Potter, the most hostile response must have come from the UK, right?
There are a couple of people in the UK who feel like we've tramped on the flag, but you can't please everybody.
"Well, it's interesting. The US, in all its glory, seems to think they know better, and they seem to think they know what everyone feels," says Gluck. "Some people in the US thought we were bastardising Beatrix Potter. In the UK, funnily enough, having just come back from the premiere in London, they tend to embrace it very well…much more than America thought they would. There are a couple of people in the UK who feel like we've tramped on the flag, but you can't please everybody."
Despite the literary franchise's British ancestry, the film is nothing if not an international production. Sam Neill, a Kiwi, plays a Scot, while Australian Rose Byrne plays a Pom. Chunks of it were shot in Australia, Sydney's Centennial Park standing in for English countryside. The hardest part of filming down under, according to the director, was the intense heat.
"It was one of the hottest summers on record, and there's no breeze down there in Centennial Park. It was like shooting in an oven," Gluck recalls. "This was quite difficult for Domhnall Gleeson, because a lot of his stuff was physical. It was very very hot. Then we went to Lake District in London, to film the rest of the movie, and it was very cold. I loved filming in Australia and would do it again in a second, as long as it's not 40 degrees."