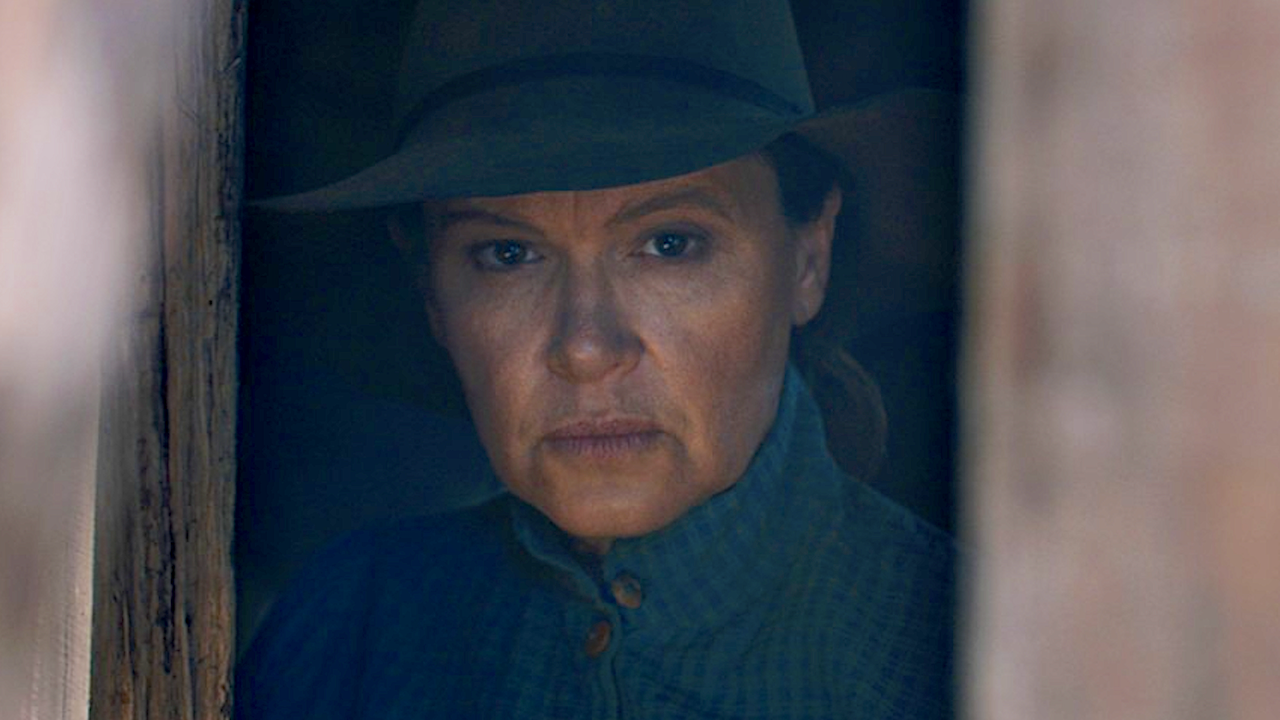 Leah Purcell on the long journey of The Drover's Wife – and the political power of the western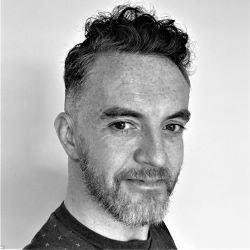 ---
It's been a long road for Leah Purcell to bring her beloved story to the big screen, but it demanded to be told. Stephen A Russell hears the legend behind The Drover's Wife: The Legend of Molly Johnson.
Goa–Gunggari–Wakka Wakka Murri woman, Wentworth star, and multi-hyphenate talent Leah Purcell's lifelong fascination with bush poet Henry Lawson's vividly painted tale The Drover's Wife is all part of First Nations peoples' grand tradition of storytelling.
"My mum would recite it to me, because I was a terrible sleeper and slept with her," she tells Flicks, recalling her near-lifelong journey with the classic Australian text. "I'd always nudge her and go, 'mum, tell me the story about the little boy and his mother'."
Depicting the struggles of an unnamed "gaunt, sun-browned bushwoman" caring for her "four ragged, dried-up-looking children" while her husband is away for work, the story fascinated five-year-old Purcell. "I saw myself in it," she says. "My white dad wasn't around in my life, so mum was my mother and father, and a hero."
That little red book of Lawson stories, with notes scribbled in the margin, started a long journey towards filming The Drover's Wife: The Legend of Molly Johnson, which debuted at the South by Southwest Film Festival last year and finally opens in Australian and UK cinemas this month. When Purcell's beloved mother died when she was just 18, it was the only thing she took from their home in the rural Queensland town of Murgon.
Years later, on a visit to Jindabyne with partner and fellow producer Bain Stewart, Purcell was compelled to write the stockwoman's backstory: "We went up to Mount Kosciuszko and I yelled out 'the drover's wife', and it echoed around the ranges," she says.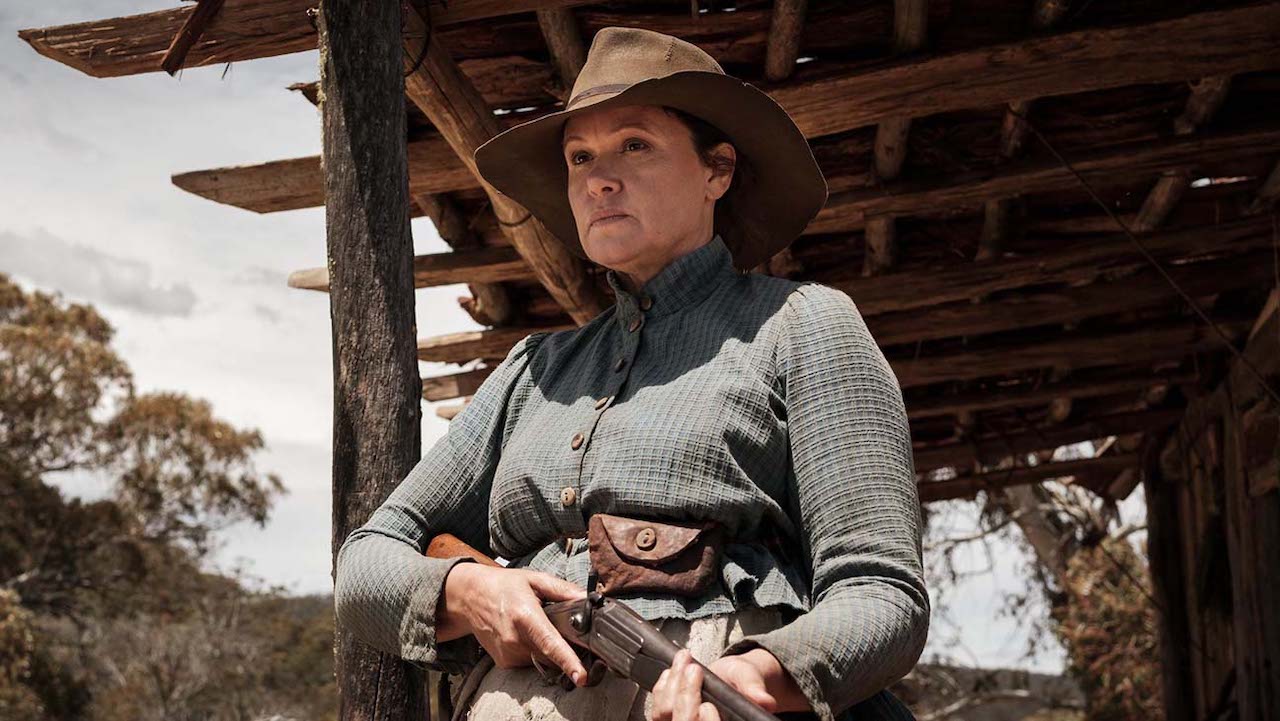 Sitting down at her computer later, screeds poured out. First came the two-act stage play of the same name. Purcell stepped into the shoes of the woman now named Molly Johnson in the 2016 Belvoir Street Theatre hit.
"I wasn't really happy with that first draft," she reveals. "Bain asked why, and I said it just didn't feel like me yet. And he said, 'Well, as Indigenous people, if we can't be the truth-tellers for our mob's plight, then who can?' And that little statement opened me up."
Purcell's great-grandmother Nancy, a stockwoman, informs Molly, while Lawson's black snake became Yadaka, a Black man loosely based on her great-grandfather Tippo Chambers. Yadaka has broken his chains and stumbles onto a heavily pregnant Molly's land seeking shelter. "I wanted him to be the hero of the piece," Purcell says. Next came a novel published in 2019, with Purcell exploring Molly's interior struggles.
Sign up for Flicks updates
That same year she returned to the story a third time, and to the Snowy Mountains, to film the movie version she stars in alongside Rob Collins, whom Purcell directed in Cleverman, tracing Yadaka's steps in a mesmerising turn: "He said to me, 'I'm ready for this responsibility to our mob, as the keepers of this story'".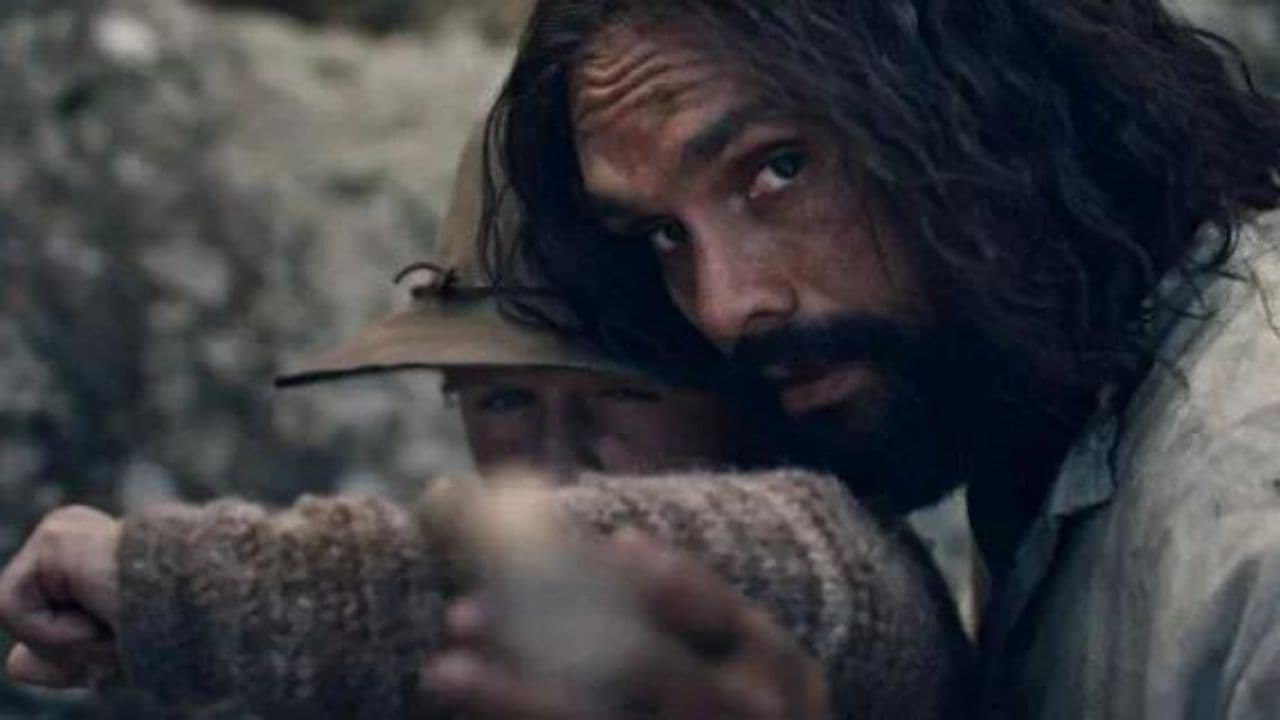 Storytelling is built into the film's structure: "That's why it's the legend of Molly Johnson in blackfella way," she adds. Molly and her son Danny (Malachi Dower-Roberts) face down a wild bull in the film's opening moments, a startling scene that hints at buried secrets.
"Danny tells Yadaka about it, and Yadaka performs a bull dance. That eventually comes back to Danny, retelling the story to his children. And that's how our culture has stayed alive."
Re-writing colonial history through a Black lens matters: "It was an unspoken law that white people were allowed to shoot blackfellas on sight if they crossed their land," Purcell says of the film's fractious story. "The western genre allowed me to go there."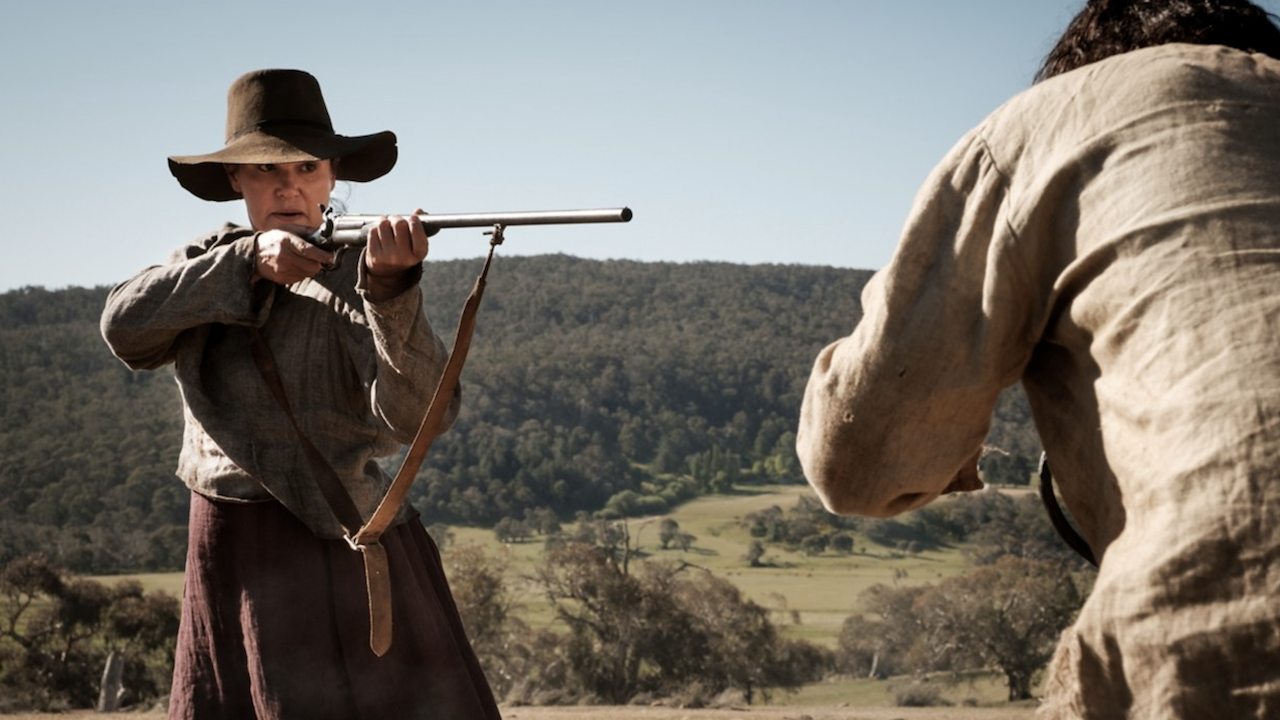 She's not quite finished with Molly yet, with plans for a limited television series, an opera, and perhaps even a computer game—with a little help from her 14-year-old nephew. Next she'll pop up opposite Alien queen Sigourney Weaver in a TV miniseries adaptation of Holly Ringland's best-selling novel The Lost Flowers of Alice Hart.
"When they offered me the role of Twig, I asked who I'd be playing opposite, and they said Sigourney," she says. "I said, 'mate, I'd walk around with a bucket and just catch her air. Do you need me to bring her water?'"
Purcell confessed her childhood fascination with Weaver on set. "I told her that when the second [Alien] film was coming out, I was walking around Murgon going, 'I need to get a letter to Hollywood'. They asked, 'Why?' And I said, 'Because I reckon I look like Sigourney and I should play her daughter'. She just cracked up and said, 'Well, now we're playing lovers'."
What's not to love about that?