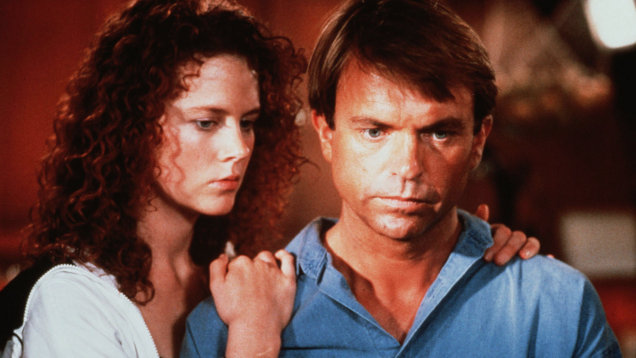 Is Dead Calm the greatest Australian thriller ever made?

---
Happy birthday, Dead Calm! Phillip Noyce's outstanding thriller – starring Nicole Kidman, Sam Neill and Billy Zane – is now 30 years old, and as terrific as ever. Travis Johnson revisits this great Australian film. 
To think we almost got an Orson Welles take on this material.
Back in the late '60s, Welles optioned Charles Williams' 1963 suspense novel, Dead Calm, beginning production in 1966. By 1969 it was apparent that the film, titled The Deep, was destined to become one of the many abandoned projects to litter the back end of the great auteur's life and career, leaving the way open for Australian director Phillip Noyce (Newsfront, Patriot Games) to pick up the baton 20 years later. And frankly, with all due respect to the man behind Citizen Kane, we're probably lucky.
A filmmaker who came up in the Australian New Wave of the '70s, Noyce and screenwriter Terry Hayes (Mad Max 2, From Hell) attacked the project with typical economy and drive, jettisoning extraneous characters and simplifying motivations to leave the barest of frameworks around which to build one of the best Australian thrillers of all time.
The plot is greyhound-lean. Following the death of their young son in a car accident, naval officer John Ingram (Sam Neill) and his wife, Rae (Nicole Kidman), take a yachting holiday in the Pacific in order to get space to come to terms with their grief. Coming across a foundering schooner, they rescue a young man, Hughie (Billy Zane), who tells them that all aboard have died of food poisoning. When John enters the sinking ship to investigate, Hughie hijacks the Ingrams' craft, taking Rae with him.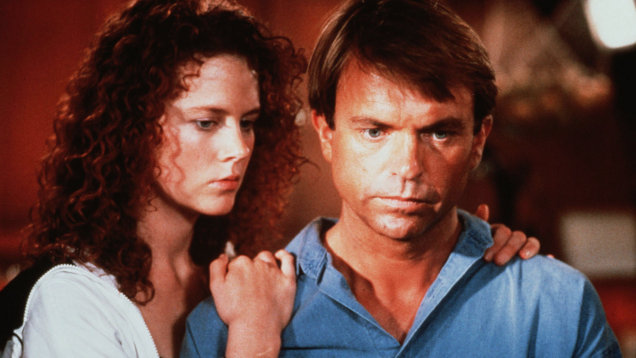 From there, the film's plot bifurcates. While John must try to survive on Hughie's sinking ship, as well as piece together the events that led to the deaths of the other passengers, Rae must contend with the clearly erratic Hughie, entering into a battle of wits with the mercurial and murderous young man.
The film is a masterful example of tension and atmosphere, with Noyce expertly working Haye's script, building repeated crescendos of suspense and release. Director of Photography Dean Semler, who had previously shot Mad Max 2, which Hayes had worked on, and would go on to win the Oscar for Dances With Wolves, makes great use of the contrast between the boundless loneliness of the open ocean and the cramped confines of the boat cabins where much of the action plays out, dizzyingly flipping us between claustrophobia and agoraphobia: we're either buried in wood paneling and upended furniture, or pinned mercilessly against the blue water by the unblinking sun.
Sign up for Flicks updates
Still, it's the performances that carry the day. Dead Calm is perfectly cast. Sam Neill was already a veteran performer by 1989, having cropped up in everything from My Brilliant Career to Damien: The Omen III to Reilly: Ace of Spies, and he gives a predictably solid performance here as the military man more comfortable with dealing with the threat of imminent death than, say, his emotional problems with his wife.
But Billy Zane, slotting into the "American import" role that at the time was seemingly mandatory for any Australian film with international aspirations, was a relatively unknown factor; his most notable role up until that point was a brief turn in Back to the Future. He's nothing less than revelatory here: his Hughie is capricious, charming, volatile, and dangerous, his movie star good looks and winning smile concealing a terrifying capacity for sudden and shocking violence. Zane's one of those actors whose later career never measured up to his early promise, but here he's firing on all cylinders.
And then there's Nicole Kidman, before she was "Our Nicole". Indeed, you could make a strong argument that Dead Calm was the turning point for Kidman: off the back of her performance here, she was cast in Days of Thunder opposite Tom Cruise, and the rest is history – and certainly no small distance from BMX Bandits, her most high profile outing prior to boarding Dead Calm.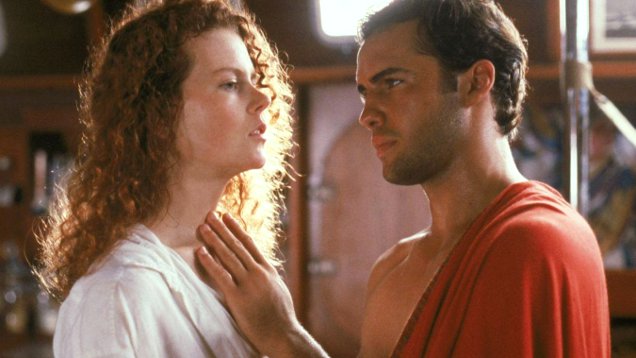 It's impossible to overstate what an impact Kidman has in the role of Rae. She carries the entire film. While Zane is in the showier villain role and Neill is a stoic, almost patriarchal figure (the age difference between Neil and Kidman is no accident, with Zane's virility a direct challenge to their relationship), Kidman is both protagonist and provocateur, carrying both the audience's point of view and the challenge of using her then-budding sexuality as a weapon against the preening, needy Hughie. She's no match for him physically – although, as events proceed, desperation inevitably leads to physical violence – and so it falls to her to use what tools she has to survive.
It's interesting to wonder if such a plot would fly today, and what kind of reaction it would garner in the current clime. To his credit, Noyce orchestrates Rae's faux-seduction of Hughie in a deliberately discomfiting way – we're encouraged to view this as an unpleasant necessity of survival. And yet, thanks to the distance between Rae and John, and the unspoken suggestion that he perhaps blames her for their son's death, there is a dangerous psychosexual undercurrent in play: spite and resentment and lust and the survival instinct all in flux, creating a dynamic that is at once fascinating and repellent.
On release, the film did middling well with audiences, earning its money back but not much more. However, it did become a home video staple, and history attests to the effect it had on the careers of its cast and director. Today, it doesn't seem to get the respect it deserves, which is a shame – it remains a top-notch thriller, taut and engrossing, minimalist to a fault, occasionally histrionic, but possessed of surprising and welcome thematic and psychological heft.