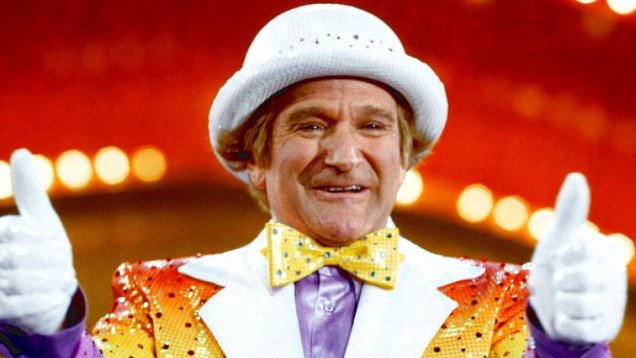 If you like Kidding, it's time to experience the criminally underappreciated Death to Smoochy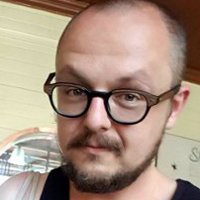 ---
The new American comedy-drama television series Kidding has generated rave reviews for star Jim Carrey and director Michel Gondry, reuniting for the first time since 2004's Eternal Sunshine of the Spotless Mind. It combines notions of innocence and adulthood to create pathos. In the first episode a sweet song sung by kids entertainer Mr Pickles (Carrey) plays as he returns home by himself. Alone, Pickles retrieves a bottle of milk from the fridge and stares glumly into nothing. It is an incongruous combination: saccharine song and melancholic picture.
One film that does a brilliant job taking that kind of dischordance to the next level – in service of edgy comedy rather than pathos – is Danny DeVito's criminally underappreciated 2002 satire Death to Smoochy. It must have been an inspiration for Kidding creator Dave Holstein, given a) the genre of 'adult tale about kids TV hosts' is hardly burgeoning, b) the big names and talent attached to the film (including DeVito as director and Robin Williams and Ed Norton as stars) unquestionably put it on the map and c) how bloody good it is.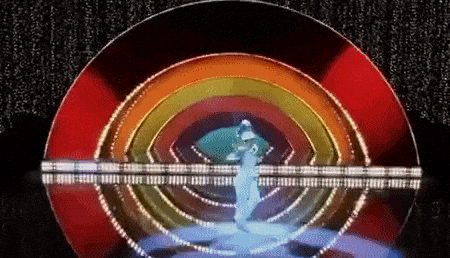 Yet this devilishly sharp and squirrely film – about good principals, bad decisions, the fickle nature of fame and commercial exploitation of children – has left virtually no cultural footprint. Why? Put it this way. Any honest film critic will admit that sometimes hyperbole in this game is the coin of the realm. But the puritanical response from reviewers when Death to Smoochy first arrived on screens was nevertheless nothing short of hysterical.
Michael Wilmington from Chicago Tribune saw "a dark comedy that blows up like an exploding cigar." Jim Lane from Sacramento News was disgusted by a film that is "loathsome on every level." Gary Thompson from Philadelphia Daily News claimed DeVito broke new ground with a "historically unfunny" comedy. Ann Homaday from The Washington Post slammed Death to Smoochy for being "a particularly toxic little bonbon, palatable to only a chosen and very jaundiced few."
I suppose that makes me one of a chosen and very jaundiced few. I loved this film when I first saw it in 2002 – finding it an incisive, fast-paced, wickedly entertaining film, utterly disciplined in its writing and direction – and have returned to it a handful of times since.
Sign up for Flicks updates
Like Mr Pickles, the hero of the story – Sheldon aka Smoochy (Edward Norton), a fluffy pink rhinoceros who looks a little like Barney – is the real deal: a children's entertainer who won't sell out and is determined to make the world a better place. Sheldon is located by talent scout Nora Wells (Catherine Keener, coincidentally a co-star in Kidding) who watches him sing inspirational knock-off songs to drug addicts in rehab ("because that smack can lead to crack oh yes it can!").
Executives at a major TV network want a host that's "squeaky fucking clean!" after the sensational fall from grace of star entertainer Rainbow Randolph (a hilariously manic and venom-spitting Robin Williams). Randolph is a money-grubbing crackpot caught accepting bribes from parents. Instead of showing remorse or in any way acknowledging he did the wrong thing, Randolph wages a war against "the rhino" and launches a tirade of outrageous offensives – such as substituting the cookies Smoochy shares with kids live on air with penis-shaped biscuits.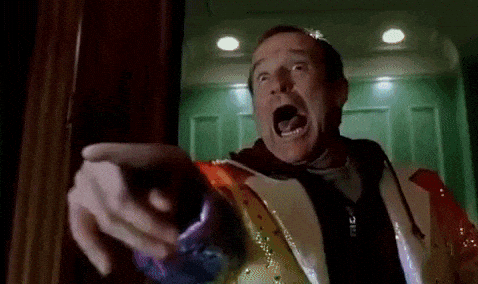 In a strange way the film is almost biblical in that Sheldon, a pure and benevolent soul who believes in a higher purpose, is surrounded by sin and constantly tempted. He is asked to accept that the world is a terribly cruel place and thus the only smart thing to do is to play the game like everybody else (reflecting Hunter S. Thompson's memorably defeatist view of right and wrong: "in a closed society where everybody's guilty, the only crime is getting caught"). Sheldon rejects this, ultimately determining that the only standards in life that matter are the standards we set for ourselves.
So while other critics say "toxic" and "loathsome", I say "inspiring" and "life-affirming" – with, to be fair, a few dirty words and bullets to the head along the way. If you like sentimental movies, avoid Death to Smoochy. For everybody else – particularly those who are enjoying the somewhat softer incongruity of Kidding – it's time to finally give this fiendishly good film the attention it deserves.