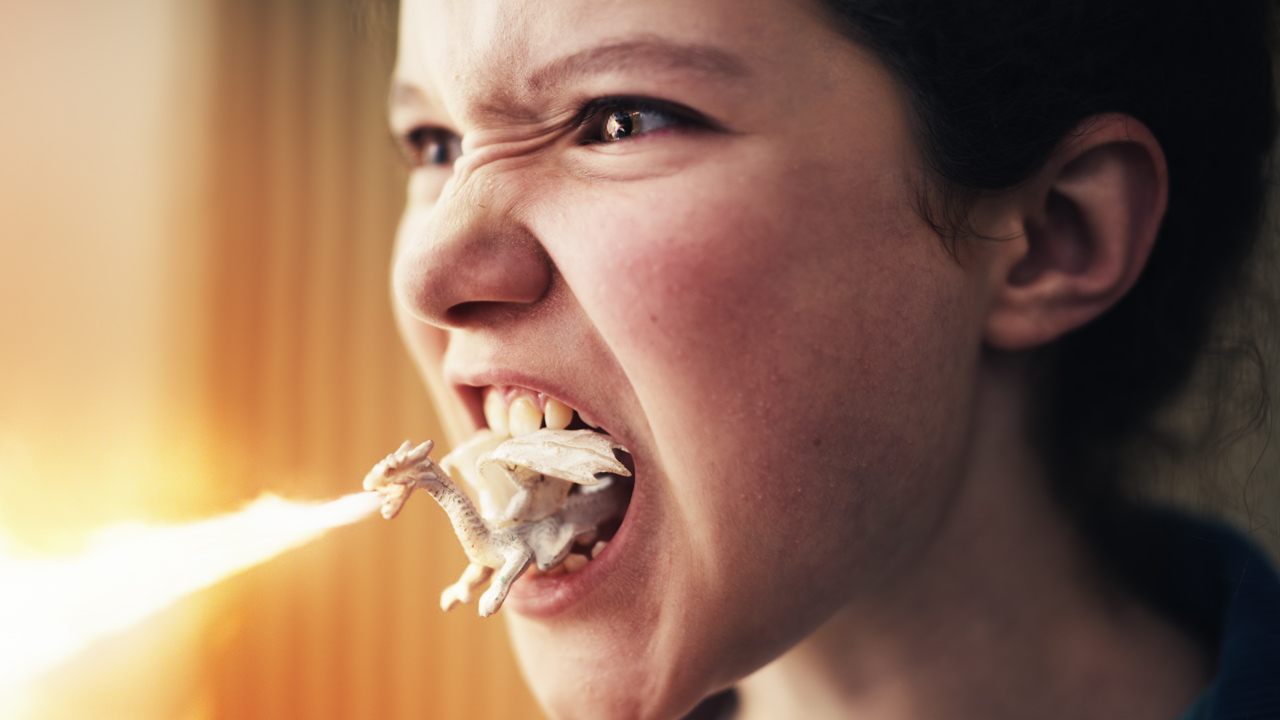 Acclaimed artist Del Kathryn Barton on her visually astonishing debut feature Blaze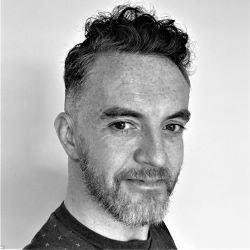 ---
Archibald Prize winner Del Kathryn Barton discusses with Stephen A Russell her mesmerizing feature film debut Blaze, which premiered at Sydney Film Festival and opens in select cinemas in August.
When renowned Archibald Prize-winning artist Del Kathryn Barton first sat down with Orange is the New Black star Yael Stone to ask her to play Hannah, the victim of a sexual assault in her powerful, confronting and ultimately cathartic debut feature Blaze, Stone's response was immediate.
"The first thing she said to me was: 'I'm not going to do this'," says Barton. "Then five minutes later she was like, 'You do realise you can talk me into it?'"
Stone—who the director describes as "an extraordinary activist and woman"—never looked back. "We had a profound moment, during filming, where we both cried and hugged and she just said, 'Del, I'm lucky I've only ever had good experiences in relationships, so the fact that I can hold this story for you and other women means everything to me,'" Barton says. "Her generosity of spirit was so beautiful."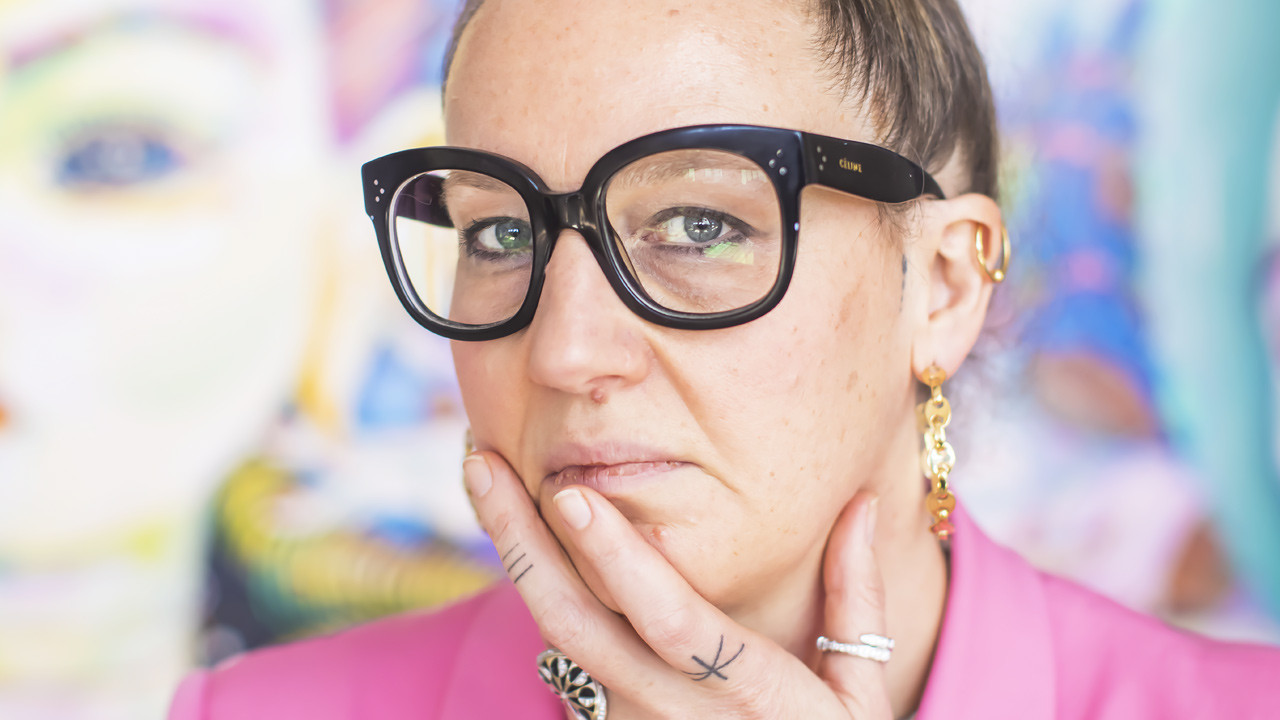 Art has always been a haven for Barton

An astounding film that debuted at the Tribeca Film Festival in New York before screening in official competition at the Sydney Film Festival, Blaze centres on a 12-year-old girl of the same name (played by a magnificent Julia Savage) who witnesses a shocking attack perpetrated by Hannah's former lover Jake (Josh Lawson). Blaze's life falls apart in the aftermath as she tries to figure out a pathway towards justice. Simon Baker portrays Blaze's distraught father, trying to figure out how to best restore her shattered confidence.
Blaze retreats into a fantasy world, with the trinkets in her bedroom springing to stop-animated life and forming an honour guard around her. The brilliant visuals draw deep on Barton's cosmically charged artistic career, including a jaw-dropping dragon, realised as a towering paper puppet. It's inspired by "sing blood-wings sing," Barton's large-scale work that's a tribute to the Peter, Paul and Mary song Puff the Magic Dragon. It featured in the 2017 National Gallery of Victoria exhibition where Barton debuted her Cate Blanchett-led short Red.
Art has always been a haven for Barton: "As a child, I had a lot of sensory disorders that were very hard to diagnose, but made the world a fairly terrifying place," she says. "I was shipped off to a lot of doctors. I was so blessed to have a mother that tried so hard, but there was always that feeling like there was something terribly wrong with me and that I wouldn't be able to grow up to be a functioning adult."
Her mother was a Steiner school teacher who encouraged Barton to confront challenges creatively. "From a very young age, I identified the act of drawing as being a very safe place where I could be present in my body," Barton says. "A symbiotic connection between making and being calm, because a lot of my symptoms were about disassociation, with scary hallucinations and hearing voices."
Barton felt compelled to pen the screenplay for Blaze with co-writer Huna Amweero after reading a news article that one in four Australian women are murdered by their current or former partner. "My blood just ran cold and tears came to my eyes." While she says her art isn't explicitly political, "as a storyteller, the more truthfully we tell our individual stories, the more they naturally have political agency."
Passionate about telling women's stories, Barton also wanted to navigate complicated approaches to mental health and the potential healing power of art in the film. "It's about empowerment, celebrating women's bodies, and crossing that sacred threshold from childhood into womanhood that, in this particular case, is completely ripped away from Blaze."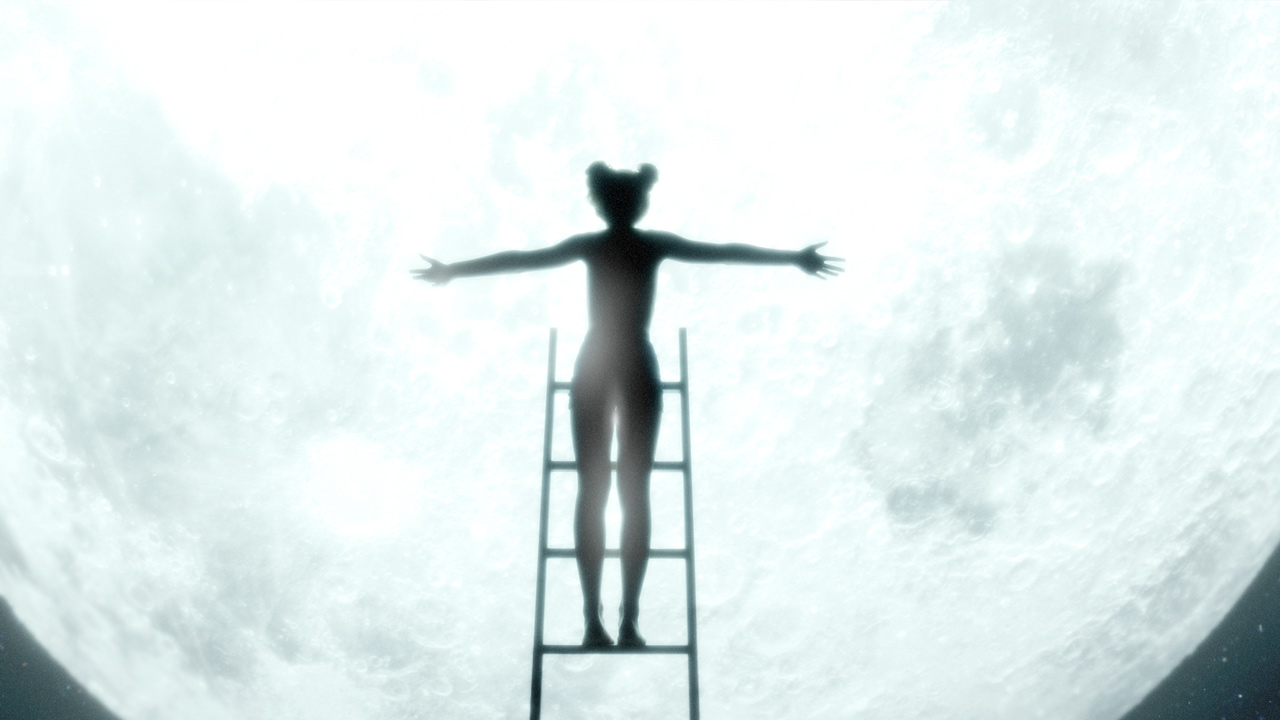 Creating safe spaces
Ensuring Savage was held safe and happy on set was of the utmost importance to Barton: "I directed Julia with a little ear plug-in, so it was this incredible, intimate way of working. I felt so privileged that we had established a level of trust where she basically asked me to be inside her head with her on that emotional journey," she says.
With both a dancer and an intimacy coordinator working on set, the adults felt the weight of responsibility to Savage and to the story: "There was such a sense of shared humanity and that generous collaborative energy. It was extraordinary."
Not that it was always serious. Says Barton: "I'm also very good at being silly, so it was very important that we needed ice cream and silly music on set so that we could shake it out."
A labour of love, Barton was deeply touched by the audience's reception to Blaze at Tribeca. "A woman in her mid-60s, sitting in the first row, just looked me straight down the barrel and said, 'I just want to congratulate you, because I've never seen a rape scene told with so much honesty and truthfulness,' and I just got so teary. That meant everything to me."