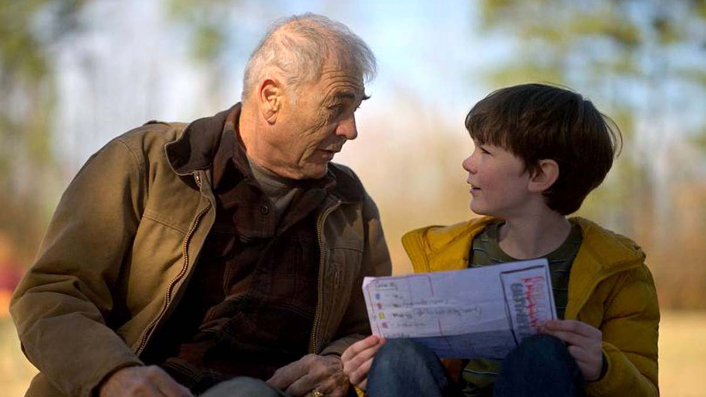 Amblin It Up With Amazing Stories on Apple TV+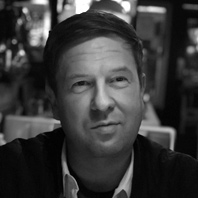 ---
Steven Spielberg's mid-'80s fantasy anthology series Amazing Stories gets a 21st century streaming makeover, with the first of five new episodes of Amazing Stories now available on Apple TV+, and new episodes arriving weekly.
Dominic Corry takes a look at the original and its Amblin-infused DNA to give you a sense of what to expect.
Since the early 1980s, Hollywood has been chasing the Amblin vibe. And now Apple TV+ is bringing back one of the vibe's main vehicles: Steven Spielberg's fantasy anthology series Amazing Stories, which first ran for two seasons from 1985–1987, and now exists in a brand new incarnation on Apple TV+.
What is the Amblin vibe you say? It's a style of semi-family-friendly genre entertainment that often involves some element of fantasy, sci-fi or mild horror, and generally evokes the 1980s films that Steven Spielberg was associated with from E.T.: The Extra-Terrestrial onwards.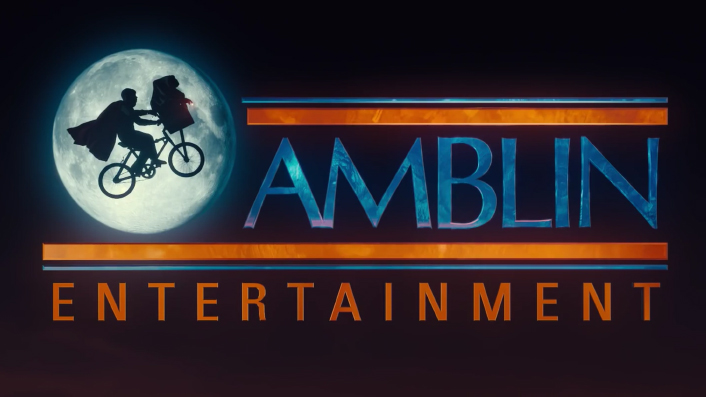 Amblin Entertainment is the production company Spielberg formed with Kathleen Kennedy and Frank Marshall after his ascent to the top of the Hollywood pecking order thanks to the success of Jaws and Raiders of the Lost Ark. He named it after his own 1968 short film Amblin', which was instrumental in getting Spielberg attention in Hollywood.
Although Spielberg himself didn't direct all that many emblematic Amblin films directly after 1982's E.T., almost every Amblin movie of the era was marketed on the strength of his involvement as an Executive Producer ("Steven Spielberg Presents…") and touted his creative input.
Sign up for Flicks updates
The films that would go on to typify the Amblin vibe include Joe Dante's Gremlins (1984) and Innerspace (1987), Richard Donner's The Goonies (1985), Robert Zemeckis' Back to the Future (1985) and Who Framed Roger Rabbit (1988), Matthew Robbins' *batteries not included (1987), and Frank Marshall's Arachnophobia (1990).
The Spielberg/Amblin brand was big business in the mid-'80s, and it allowed Spielberg to mentor a host of emerging genre filmmakers while burrowing deep into the hearts of multiple generations of moviegoers. So it made sense to mount an anthology series around that particular vibe, and in 1985 we got the original Amazing Stories.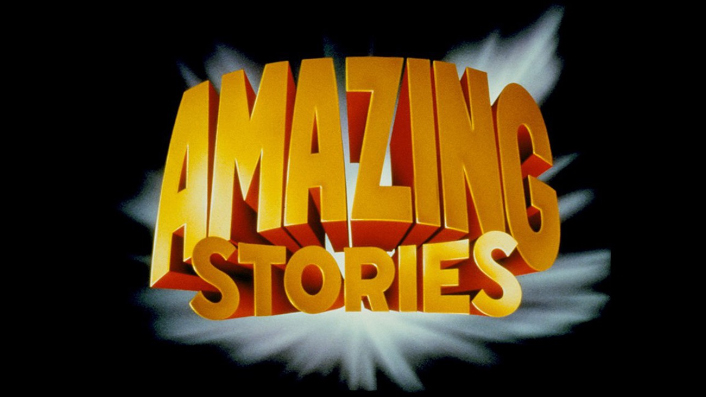 Beyond being a televisual embodiment of what Amblin represented, Amazing Stories could be described as a more optimistic take on The Twilight Zone, not only the most well-regarded anthology series of all time, but often considered one of the greatest TV shows in the history of the medium.
Amazing Stories wasn't as interested in the failures of human nature as The Twilight Zone, and presented kinder, gentler stories with a fantastical twist.
One memorable season one episode concerned a gunner trapped in the belly section of a World War II bomber with failed landing gear who saves himself by drawing cartoon wheels for the plane to land on. This episode was released along with several others on VHS internationally before the show played on New Zealand TV, making it many Kiwis' first exposure to Amazing Stories.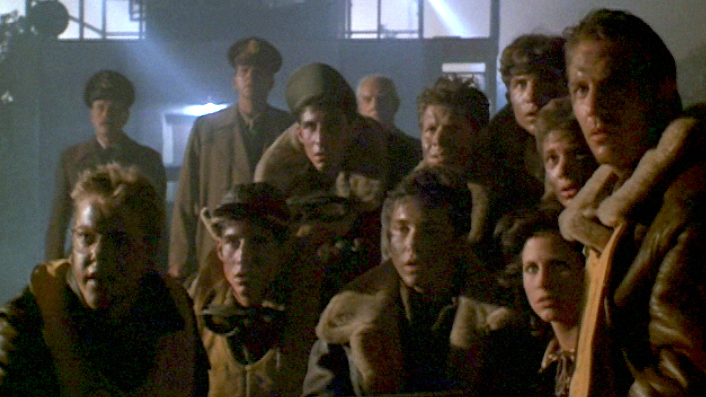 Spielberg himself is credited with the story for that episode (titled "The Mission"), and he generated the stories for many others too. Numerous illustrious directors participated in the series, including the likes of Martin Scorsese, Paul Bartel, Peter Hyams, Tobe Hooper, Clint Eastwood and er, Burt Reynolds. Some came from Amblin's cinematic side (Dante, Robbins, William Dear [Harry and the Hendersons]), and others were emerging talents who would go on to have massive careers.
Before he became known for The Iron Giant and The Incredibles, Brad Bird wrote and directed an animated episode called Family Dog that was so well-received, it served as the pilot for a short-lived series of the same name.
Expensive to produce and not exactly a ratings bonanza, Amazing Stories lasted only two seasons in its original incarnation. But affection for it has remained high, with the imaginative series often being the answer to "What was that show where such and such happened?"-type questions.
The last decade has seen a rise in nostalgia for Amblin-style entertainment, a nostalgia that reached fever pitch with the success of Netflix's Stranger Things, a show that mainlined the Amblin vibe even more effectively than Spielberg's own attempt to recreate it, 2011's JJ Abrams-directed Super 8, which Spielberg executive produced.
A new Amazing Stories was originally announced in 2015 and following several years in development hell (which saw Hannibal EP Bryan Fuller come on board as showrunner, and then subsequently leave the project), the show now arrives on Apple TV+, with Once Upon a Time creators Edward Kitsis and Adam Horowitz acting as Executive Producers alongside Spielberg.
Flicks has had the opportunity to watch an episode of the new version, and is happy to report that unlike the new version of The Twilight Zone, which appears to be have been made by people who've never heard of Rod Serling, the new Amazing Stories is a faithful evocation of what the original represented, and a fine examplar of modern day Amblin-style entertainment.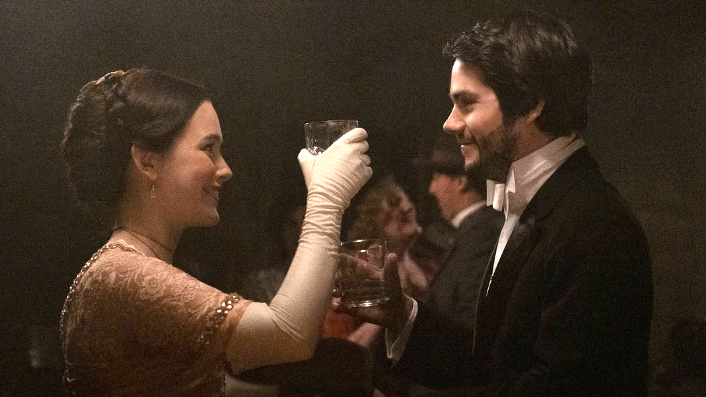 The first episode, "The Cellar", centres around a directionless builder named Sam (The Maze Runner's Dylan O'Brien) who is transported one hundred years back in time during an electrical storm and falls in love with a woman named Evelyn (played by The Haunting of Hill House's Victoria Pedretti). Sam is then thrust back and forward through time (including to the future), and must fight to try and find a way to be together with Evelyn.
Somewhat evocative of the beloved 1980 Christopher Reeve/Jane Seymour film Somewhere In Time, The Cellar presents a well-calibrated and finely-produced mix of Amblin-style gauzy fantasy and romance.
It ably demonstrates that Amazing Stories has a relevant role to play in 2020, and doesn't need to resort to pure 1980s nostalgia to succeed. The Amblin vibe is alive and well.