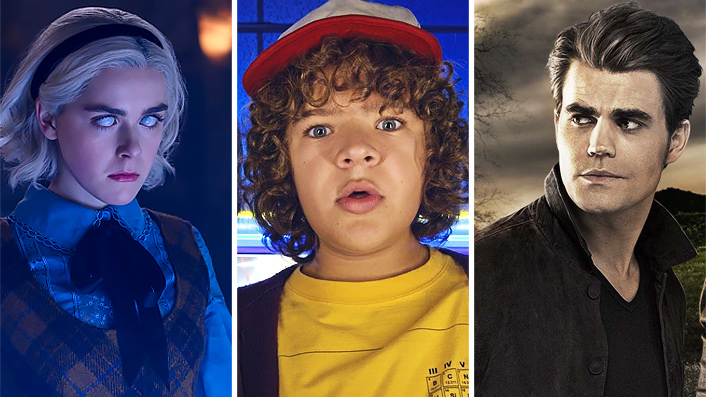 10 great Young Adult series to stream right now

---
The second season of His Dark Materials (now on BINGE) is the latest Young Adult series that's well worth your time. Here are 10 more, picked by critic Travis Johnson.

His Dark Materials season two has landed on BINGE, returning us to an alternative universe where the clever and adventurous Lyra Belacqua (Dafne Keene) battles the sinister Mrs Coulter (Ruth Wilson) against a backdrop of religious oppression, weird magic, intrigue and danger.
An absolute triumph of a series, it's just the latest Young Adult television sensation to come down the pike. So if His Dark Materials has whetted your appetite for teen-focused genre fare, take a run at this lot…
Streaming on Netflix
Based on the novel series by Kass Morgan, The 100 sees a group of teenage criminals sent back to Earth from the space station where the last remnants of humanity cling to life a century on from a devastating nuclear war. They have to contend with various warring factions, cannibals, a rogue A.I. and all sorts of weird post-apocalyptic nonsense. At times its very soapy, but it's also smart, politically astute and goes to some extremely strange places over the course of its 100 episodes.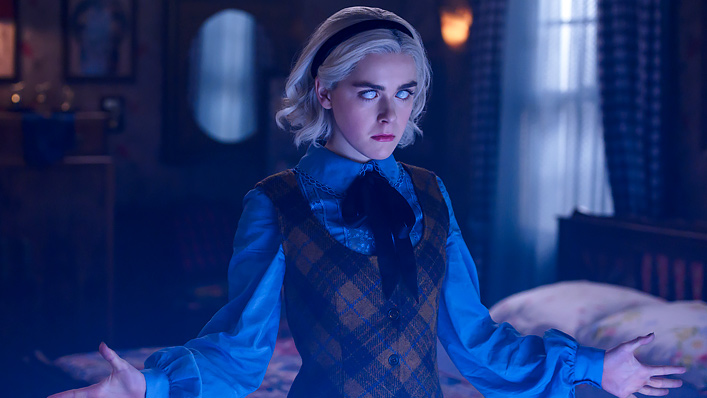 Streaming on Netflix
Teenage witch Sabrina (Kiernan Shipka) deals with threats both supernatural and mundane in this sexed-up, satanic update of the old Archie Comics mainstay. Banish all thoughts of the old Melissa Joan Hart sitcom; CAoS is decidedly transgressive, occasionally gory, staunchly feminist and steeped in horror lore. All other considerations aside, it's worth it just for Miranda Otto and Lucy Davis as Sabrina's sorceress aunts.
Streaming on Netflix
What if Ferris Bueller had to fight zombies? Tonally and conceptually, that's the gist of this adaptation of Brian Ralph's comic. There's also a little Mad Max in the mix, as high school loner Josh Wheeler (Colin Ford) searches for his missing girlfriend (Sophie Simnett) in post-apocalyptic California, battling various tribes and gangs and frequently addressing the camera to clue us in on how all this came to pass. Heck, Ferris himself, Matthew Broderick, has a supporting role. Daybreak never takes itself seriously enough to feel like anything is actually at stake; it's cartoonish good fun.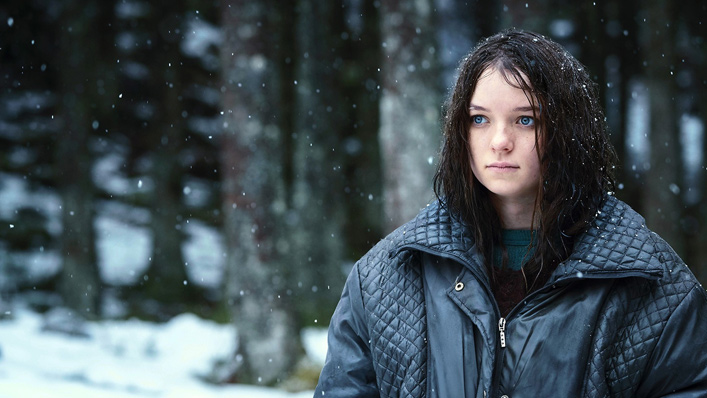 Streaming on Prime Video
Based on the 2011 film of the same name, this teen espionage thriller sees the titular heroine (Esme Creed-Miles) on the run from a lethal assassin (Mireille Enos) after she discovers that she's the product of a CIA super-soldier breeding program. Luckily that means Hanna has the edge on her pursuers, plus a wealth of tradecraft taught to her by her former spy surrogate father, Erik (Joel Kinnaman). If the notion of a gender-flipped, adolescent Jason Bourne appeals, Hanna should be right up your alley.
Streaming on Disney+
If we let every teen superhero show through the front door we'd be wall to wall capes in no time, but this gem deserves attention. Based on the comic by Brian K. Vaughan and Adrian Alphona, Runaways sees a mixed bag of teens deal with the troubling discovery that their parents are a team of supervillains, and deciding to form their own team to combat them. Taking place in the fringes of the Marvel Cinematic Universe, Runaways may lack the spectacle of an Avengers flick—but it's got energy, a strong sense of youthful rebellion, and one of the kids has a pet Deinonychus, which is always worth an extra star or two.
Streaming on Stan & Prime Video
Essentially Skins with superpowers, this bold British import follows a group of young offenders on community service who are granted (or perhaps cursed) with super powers after they're struck by lightning. This being from the British school of ironic comedy, the idea of forming a super team is roundly mocked, even as our quintet (including The Umbrella Academy's Robert Sheehan and Game of Thrones' Iwan Rheon) find themselves forced to come together to fight off a variety of threats. It's a bit like The Defenders if The Defenders would rather be doing literally anything else than fighting crime.
Streaming on Netflix
The Covid pandemic killed off any hope of another season, but the one dose of The Society we got was a banger. The mandatory mixed bag of teens, including Freaky's Kathryn Newton, The Craft: Legacy's Gideon Adlon, and Australians Olivia DeJonge, Toby Wallace, and Natasha Liu Bordizzo, are confronted with an unfathomable mystery when everyone else in their town disappears. Naturally, they try to fathom it, but first comes organizing a new societal order.
Anyone who's read Lord of the Flies knows this is probably not going to go smoothly. The Society eschews camp and irony, instead taking the ramifications of its high concept absolutely seriously, giving weight and a sense of consequence to a classic "what if" scenario.
Streaming on Netflix
Oh, you know this one. In the small town of Hawkins, Indiana, located smack bang in the heart of the '80s, a young group of friends contend with all sorts of unnatural evil spinning out of the secret government laboratory outside of town. Luckily they've got psychic escapee Eleven (Millie Bobby Brown) on their side. After a nigh-perfect first season the series has begun the rely on the power of '80s nostalgia more than is healthy, but it remains absolutely vital television, and it's fun to see the parade of faded '80s stars (Winona Rider, Sean Astin, Paul Reiser, Cary Elwes) who crop up in the supporting ensemble.
Streaming on Stan
Reimagining the not particularly good old Michael J. Fox vehicle as an angsty supernatural teen drama, Teen Wolf milks its premise—teen Scott McCall (Tyler Posey) gets bit, becomes werewolf, has strange adventures—for all its worth, which turns out to six seasons of supernatural drama largely populated by hunky dudes with an aversion to shirts (see repeat offender Tyler Hoechlin). The whole thing is stunningly homoerotic, dark, brooding and occasionally more than a little self-serious, but that's all part of its not inconsiderable charm.
Streaming on Netflix, Stan & Prime Video
L.J. Smith's sprawling series of novels has spawned three different series so far, including The Originals and Legacies, which is pretty impressive for a show that started out as a cheap Twilight knock-off before transforming into an endlessly entertaining, albeit histrionic supernatural soap opera. Nina Dobrev is Elena Gilbert, the mortal girl caught up in the machinations of vampire brothers Stefan (Paul Wesley) and Damon Salvatore (Ian Somerhalder), the former good (ish) the latter evil (kind of), in the occult-steeped town of Mystic Falls. Is there a love triangle? You betcha, but that's only the tip of the narrative iceberg in this long-running, labyrinthine, addictive series.