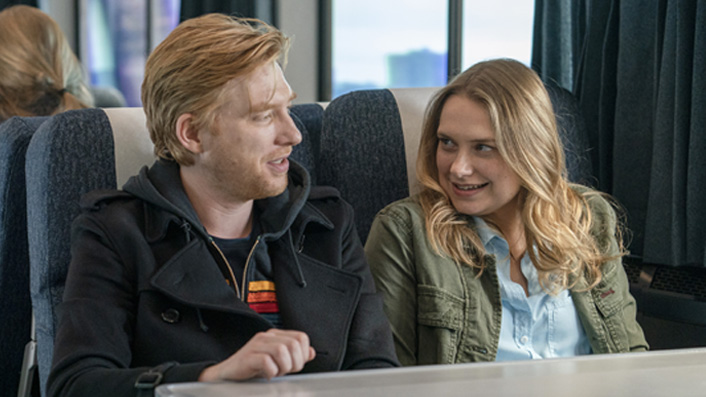 Run is a lusty blend of comedy, drama and on-the-run thriller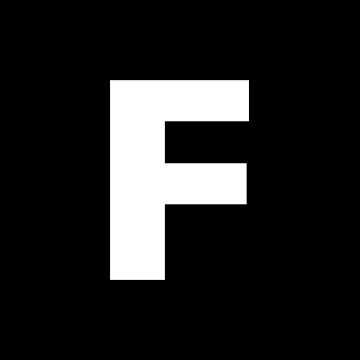 ---
Currently streaming on Foxtel, Run is the latest show from creators Phoebe Waller-Bridge and Vicky Jones. It's very much worth your time, writes Steve Newall.

Phoebe Waller-Bridge is now a household name, but from way before the Fleabag phenomenon, Vicky Jones has been her frequent creative collaborator. The pair worked together on a number of plays (including the original, live version of Fleabag, directed by Jones), creating a bit of a Venn diagram of subject matter. As the Guardian put it, "the women have established a brand: a sort of 18-certificate Bridget Jones." If you've seen the TV version of Fleabag, you're likely to agree that the comparison is a tad unfair, if perhaps not completely inaccurate.
See also
* All new streaming movies & series
* Top 50 comedy movies to stream
As Waller-Bridge moved from stage to screen, Jones had a part to play in the resulting shows that enlivened us at home, working as script editor on Fleabag and writing an episode of Killing Eve's first season. Now she's more prominently credited with Run, a new series Jones has written and executive produced (Waller-Bridge, once again never far away, is also exec producing—and as you'll see from the trailer makes an appearance in the show).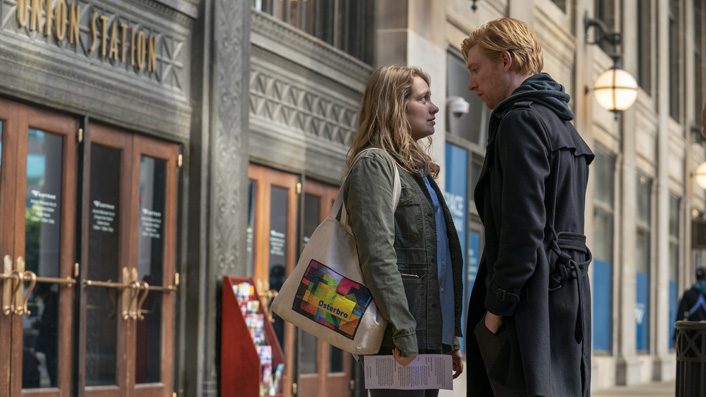 The premise of Run is brilliantly simple—a woman in her 30s receives a text simply saying the word "run". After she replies with "run" as well, she's set in motion a plan and promise made with her college boyfriend. If one texted "run" and the other responded with the same, they'd walk away from their lives, meet at Grand Central Station and travel across America together. A romantic, escapist notion indeed, but one that is more complex in one's 30s than a younger version of oneself might have imagined.
Despite being an elegant storytelling concept, this could still unfurl in so many ways, from soapy to silly. Thankfully, Run skilfully builds upon the foundation of its premise to demonstrate the same incisiveness about female desire, relationships, and honesty (both with others and ourselves) one would expect from Jones's past work, while the tone of the show is deftly balanced between comedic, romantic, dramatic, and thriller elements.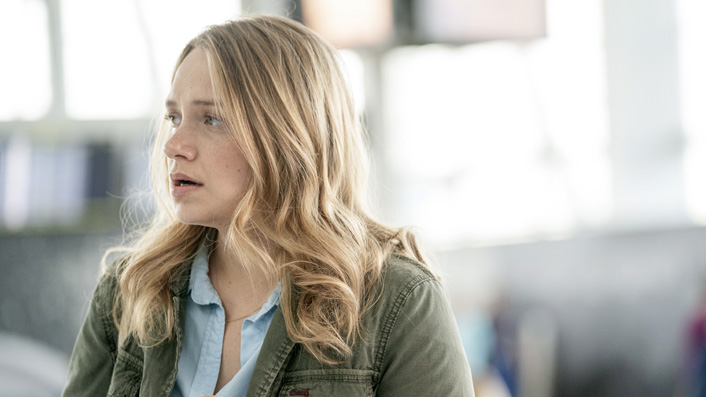 And the show's blessed with great performances. As the first episode opens, Ruby (Emmy award winner Merritt Wever) sits unhappily in a retail carpark, staring vacantly out the window. Shortly after a phone call with her husband comes the text "run", and it lights one hell of a fuse. Ruby's dissatisfaction with her circumstances isn't spelled out, but we watch her come to life as she leans in to the fantasy of walking away from everything making her unhappy—even if she can't believe what she's doing, or wilfully ignores the repercussions.
Soon she's meeting Billy (Domhnall Gleeson) aboard a train and beginning a dance of reignited passion, as they both try to preserve facades. Ruby doesn't let on that she's leaving a family and boring suburban life behind, while Billy's dodging something related to his life guru business enterprise. The leads are great at conveying the mix of chemistry and roleplay called for—while each is falling into old patterns with their ex, they're holding a bunch back, not least of all in terms of making an emotionally honest commitment. Even having put this plan into motion, with whatever consequences that involves, there's still a whiff of fantasy about the whole thing.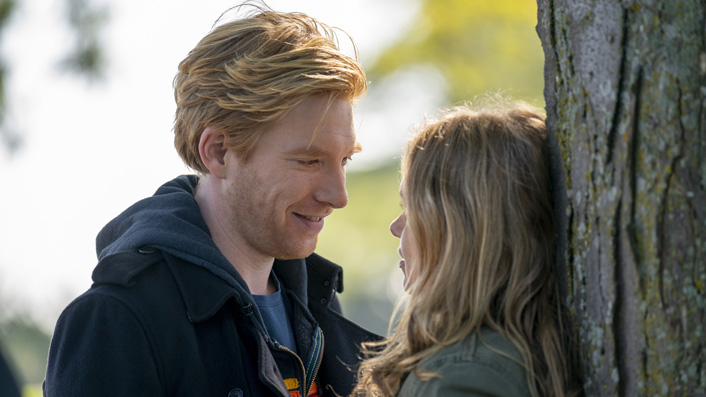 And horniness. Wever nails this—in the way she looks at Gleeson, how she conveys being turned on by him (and by what they're doing). And Jones captures the charge between them, seen in the brush of fingers, or a moment of breathless proximity as the two pause during a dash through their train.
Run fittingly whips through its episodes with the energy of a pair on the run. Clocking in around the half hour mark, there's no fat on the bone with the show sustaining a charge of adrenaline and will-they-won't-they vibe (though the desire meter's cranked up so high it seems inevitable). With both Ruby and Billy pursued—by the people on the other end of their phones; by the truth of why they're there and who they have become decades-later—there's also a fugitive air to proceedings that seldom ebbs. And cat-and-mouse interaction. Despite sharing a history, both have a mystery about the people they have become to peel away from the other, even while trying to preserve their own.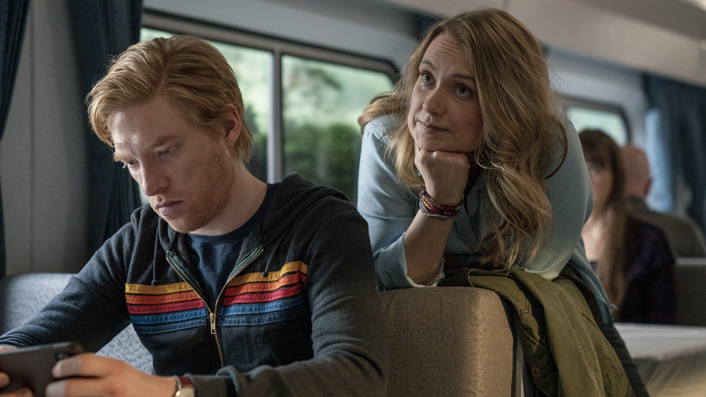 Jones finds time among all of this to take us unaware with dollops of comedy, some of them unexpectedly puerile. Within minutes of meeting each other, Ruby proclaims "I need the bathroom". "Poo?" comes Billy's reply, a one syllable line reading of would-be guileless hilarity.
So, if you haven't gathered by now that I'm making a whole-hearted recommendation to watch Run, let's make it perfectly clear—the show is definitely one to add to the list.