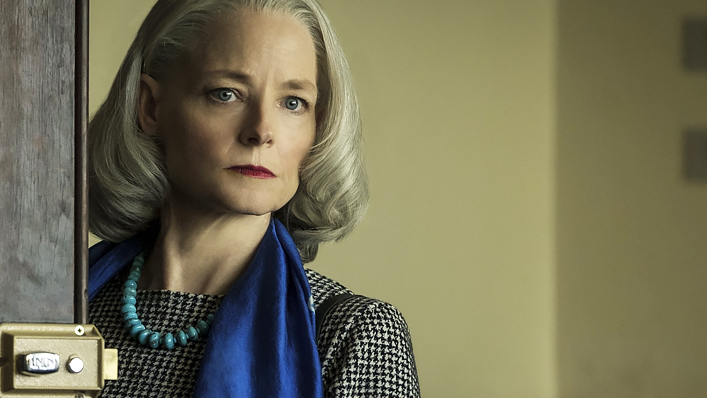 Gitmo detainee drama The Mauritanian is a powerful movie boxed in by conventional choices

---
Based on a Guantanamo Bay detainee's real-life experiences, The Mauritanian (now on Prime Video) is a moving experience that takes an all-too generic approach, writes critic Sarah Ward. 
Some true tales instantly seem destined to reach screens and have their minutiae recreated with famous faces playing pivotal parts. Even if you don't know anything about Mohamedou Ould Slahi, The Mauritanian immediately smacks of exactly that type of film. And even if you aren't aware that the star-studded legal drama is based on the Guantanamo Bay detainee's real-life experiences, you'll quickly guess.
See also:
* Best new movies & TV series on Prime Video
* All new streaming movies & series
* All movies now playing in cinemas
Director Kevin Macdonald is no stranger to drawing upon reality. As a documentarian, he has everything from Touching the Void to Marley and Whitney to his name and—as a feature filmmaker—The Last King of Scotland as well. But despite routinely beaming the truth into cinemas over the last two decades, Macdonald is happy to relay Slahi's tale by leaning heavily on formula.
The Mauritanian delivers a grim and gripping account of the US government's abhorrent post-9/11 overreach and accompanying campaign of state-sanctioned torture. It features an exceptional performance from Tahar Rahim as Slahi and excellent work from Jodie Foster as Nancy Hollander, the lawyer who fought for his release through the courts. Through visceral flashbacks detailing the absolute worst that Slahi endured during his 14 year imprisonment, Macdonald's film never lets its audience evade a tough subject. It's a powerful movie, as it should be given its narrative. And yet it also constantly reduces an inherently potent story down to recognisable beats.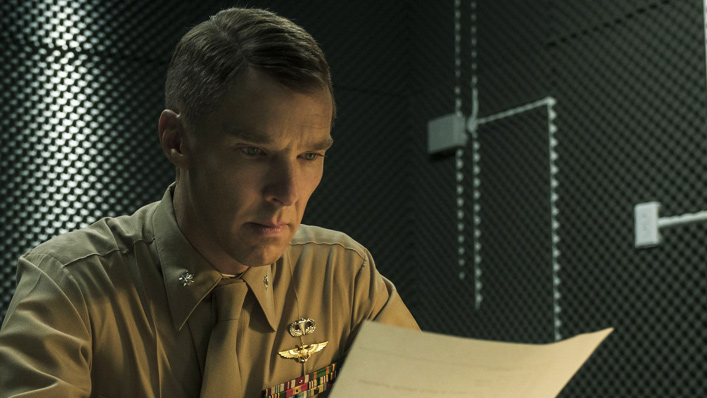 In November 2001, Slahi is picked up by local police at a family gathering; his cousin is a known associate of Osama Bin Laden and the American authorities have questions. He goes willingly, reassuring his mother that he'll be home swiftly. Then, in 2005, Hollander hears Slahi's name when a colleague asks for a favour. Slahi hasn't been seen for four years, but Der Spiegel has just reported that he's being held in Gitmo. The Albuquerque attorney takes the case, agreeing to crusade against his prolonged detention.
Adapting Slahi's 2015 memoir Guantanamo Diary, Macdonald and screenwriters Michael Bronner, Rory Haines and Sohrab Noshirvani stress Hollander's indifference about Slahi's guilt or innocence. She recruits young associate Teri Duncan (Shailene Woodley) to assist, but the film emphasises Hollander's involvement. From a casting perspective it's plain to see why; before Foster won a Golden Globe for this very performance, she picked up an Oscar for playing a rape survivor The Accused and another for interrogating Hannibal Lecter in The Silence of the Lambs.
Again, Foster is superb. No-one does steely and no-nonsense like her. By so eagerly pushing Hollander to the fore, The Mauritanian intentionally filters Slahi's tale through her.
The film also views Slahi's story through Stuart Couch (Benedict Cumberbatch), the Lt. Colonel prosecuting his case. Couch lost a friend in the World Trade Centre attack and is determined to bring those responsible to justice. He asks colleagues for the hard evidence against Slahi but hits as many roadblocks as Hollander—and asks just as many questions. Channelling Dennis Quaid with a bad accent, Cumberbatch compellingly conveys Couch's dismay when he discovers what Slahi has gone through at the hands of American soldiers. Whenever he's on-screen, however, he leaves viewers wondering why The Mauritanian isn't spending that time with the Mauritanian himself.
Sign up for Flicks updates
Slahi features prominently, with Rahim as soulful and masterful here as he was playing an also-imprisoned man in A Prophet. Still, The Mauritanian frequently feels as if it's using Slahi's tale as an example, rather than truly giving it the weight and attention it deserves. For much of the movie he could be any detainee. Hollander could be any legal eagle weathering public backlash and navigating the government's stonewalling for doing what's right, and Couch could be any dutiful military man suddenly questioning the powers that be.
That's what happens when a true story is pushed through an overused template. It'd be difficult to strip Slahi's ordeal of its emotional impact, which thankfully never happens, but adopting such a generic approach was clearly all too easy.
The end result: a legal procedural that's harrowing, moving and infuriated by the inexcusable tactics employed by the so-called leader of the free world, but also consistently boxed in by its conventional choices. Funnily enough, visually constraining its imagery—by using a square aspect ratio when peering back at Slahi's past and his treatment in Gitmo—is one of Macdonald's savviest touches. He needn't have taken the notion so literally elsewhere.