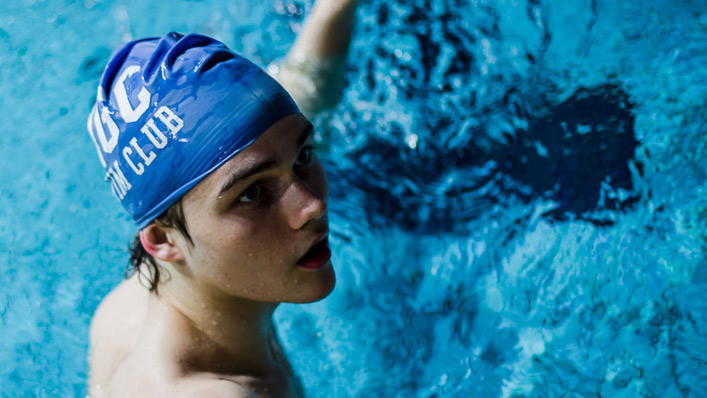 Australian swimming drama Streamline is a sports movie with a difference

---
Now playing in select Australian cinemas and landing on Stan on September 16, Streamline is a deeply engrossing coming-of-age story, writes Travis Johnson. 
Sport can make for great onscreen drama for fairly obvious reasons—the competition is right there, the stakes are clear, there will in all likelihood be a winner and a loser by the time the credits roll.
But that only gets you so far. If the competition in the ring, on the track or—in this specific case—in the pool doesn't mirror more personal conflict, then the drama is inert. Rocky isn't about winning the fight but going the distance. Warrior is about healing familial rifts. Slap Shot, Major League, Semi-Pro and lord knows how many more? They're 'slobs vs snobs' battles about class and gentrification.
See also
* The 25 greatest Australian films on Stan
* The 25 greatest Australian films on Netflix
* All new streaming movies & series
Streamline, from first-time writer and director Tyson Wade Johnston, shares more DNA with MMA movie Warrior than the other examples. Our protagonist is Olympic swimming hopeful Benjamin (Levi Miller), who is dealing with the usual raft of adolescent issues alongside the pressure put on him by his gruff coach Glenn (Robert Morgan, bringing life to a stock character) and his mother Kim (Laura Gordon, recently seen in the similarly themed Undertow). When his estranged father Rob (Jason Isaacs) is released from prison and starts tentatively seeking reconciliation with the family he abused, the young athlete begins to crumble.
International import Isaacs, who also cropped in the recent Aussie sci-fi actioner Occupation: Rainfall, is deployed sparingly on screen, but his presence is felt throughout the film. When we meet him he's a contrite figure, clearly almost broken by the weight of his guilt. Although the exact nature of his past transgressions are kept vague, we can see the echo of his masculinity and brutality in Benjamin's older brothers Dave (Jake Ryan) and Nick (Sam Parsonson), who are out of the family home and into the specific stripe of Australian machismo that rings alarm bells.
As for Benjamin? He's something of a cipher, not least of all to himself. Streamline feels like a major transitional point in the career of Levi Miller as he navigates the turn from child roles in Red Dog: True Blue and Jasper Jones to more complex and demanding material. As written, Benjamin is a quiet presence—indeed, he's almost an absence, a young man reduced to a single function: to swim. He is what he does.
To those around him, with the exception of girlfriend Patti (Tasia Zalar), who offers some solace, he barely has a name, most often simply being called "boy". He's clearly gifted, and his daily routine of 3am alarms for early morning training speaks to his discipline and drive, but the central question Streamline poses is simply: what does this young man actually want? Hell, does he even know?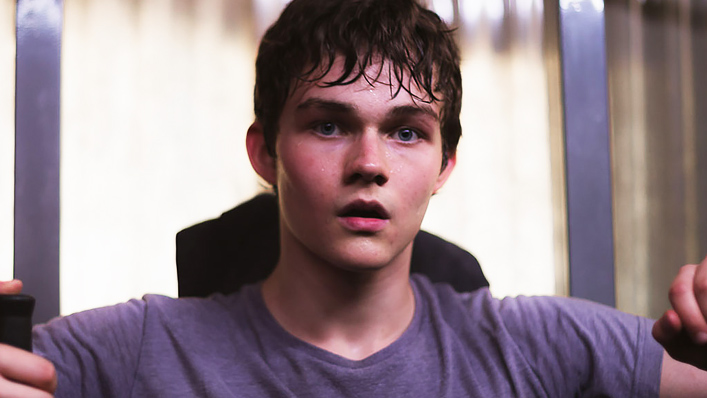 Miller does a lot with a little, his laconic, inward-looking performance speaking to the trauma inflicted on his character at a young age—even if he can't remember it. It's a powerful, nuanced turn; Johnston refuses to indulge in straight-up declaring his characters' motives and intentions, so it's left to Miller to do a lot of heavy lifting with his silences and his physical performance. In the pool he's at ease propelling himself through the pristine blue water, but the lanes aren't marked in the real world, and his agony and indecision are palpable as he wrestles with his lack of agency and the dubious paths and role models afforded him.
Australian swimming legend Ian Thorpe is on board as executive producer and Johnston brings his own competitive swimming background to the table, giving Streamline an unusual degree of authenticity. If the film were simply an inside view of the poolside grind that'd be enough; instead the pool reflects issues of toxic masculinity and generational trauma prevalent across all strata of Australian society, channelled through an engrossing coming-of-age story and a stunning turn from Levi Miller.