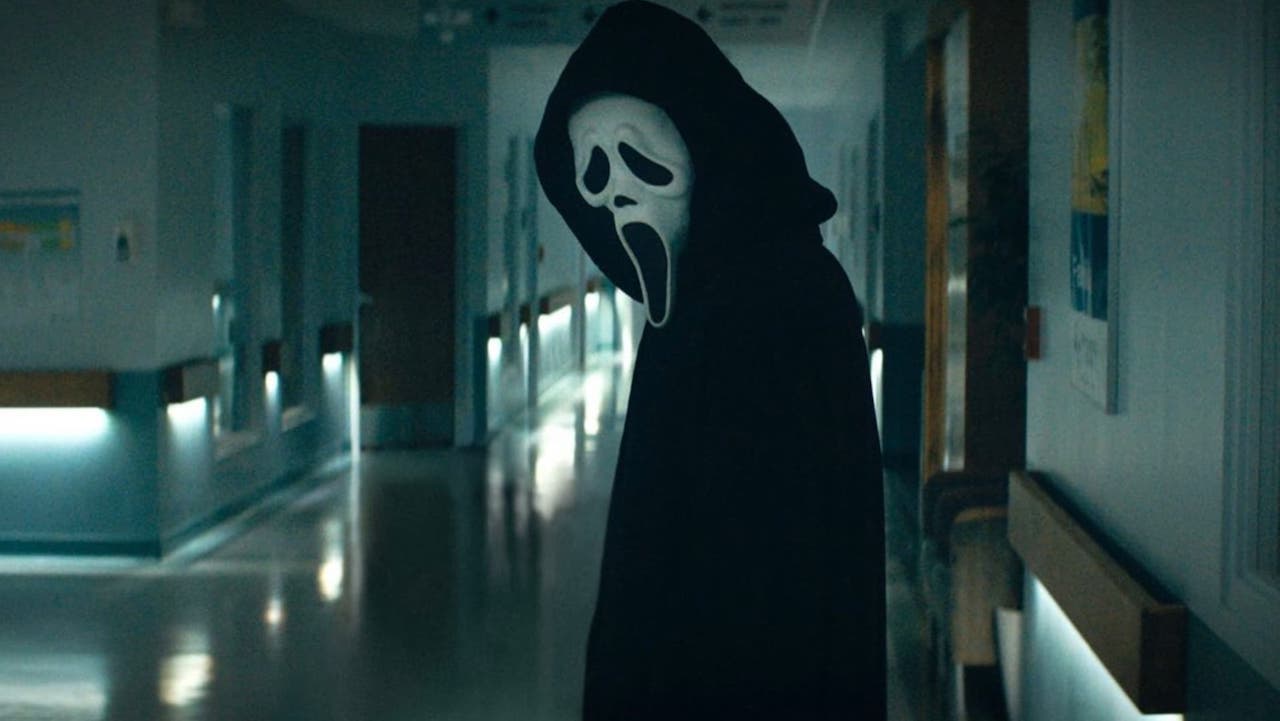 Trailer and Australian release date for new Scream sequel, titled simply…Scream

---
Fan favourite horror franchise Scream is slashing its way back to basics, in an upcoming sequel with the same simple title as that 1996 original.
And judging from the first trailer below, Ghostface isn't here for fun and games this time: gone is the usual smirky, self-referential tone, replaced by sheer terror and brutal-looking kills. The rejuvenated series' fifth film is set to slay Australian cinemas on January 13, 2022.
So far, Wes Craven and Kevin Williamson's satirical scary-movies-about-scary-movies haven't strayed too far from Woodsboro, returning time and time again to terrorise the same poor trio of 90s buddies. That's bumbling cop Dewey (David Arquette), opportunistic Gale (Courtney Cox), and most pivotally, Sidney (queen Neve Campbell).
The gang have absolutely been there and done that in the trailer below. Campbell's character brushes off concerns about her ability to defend herself: "I'm Sidney Prescott, of course I have a gun."
Literally anyone who's ever wandered in front of a horror film will know that's not enough, though. We see Ghostface creeping through a hospital, a car park, and finally, Stu's house from the climax of the 1996 film.  "Hello Sidney—it's an honour", he growls.
Matt Bettinelli-Olpin and Tyler Gillett, the guys behind Ready Or Not, are the first directors to tackle this franchise after than the late great Craven, who died in 2015. And of course there are some new faces (Ghostfaces???) in the mix, mostly familiar from teen streaming titles. Could 13 Reasons Why star Dylan Minette be behind the mask? In The Heights singer Melissa Barrera? The Boys' Jack Quaid?
But we can't get past the new poster's promise that 'it's always someone you know'. Please don't let the killer be Dewey, or Gale, or Sidney…even though basically every other established character is already dead. You know what, let's just not think about it too hard until January 2022.