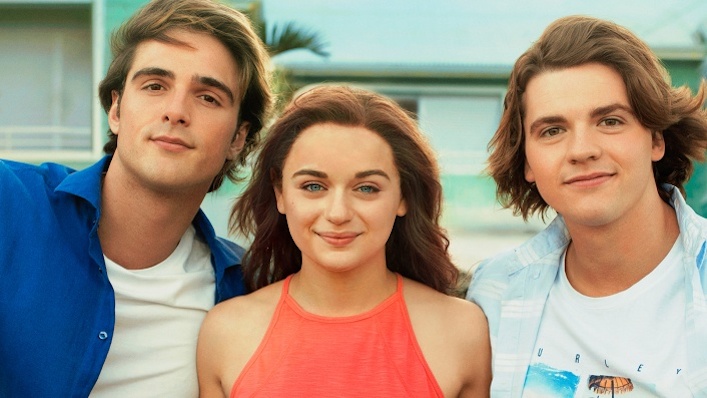 The final romantic chapter of The Kissing Booth trilogy is about to land on Netflix

---
In the coming-of-age genre, anything can happen in that transitory, magical gap between high school and whatever's next. Think Lady Bird, Booksmart, Dazed and Confused on the last day of senior year.
After two films of love triangles and teen drama, that's where the final chapter of The Kissing Booth series finds our hero Elle. When The Kissing Booth 3 lands on Netflix on August 11, we'll learn what path the character takes to college, whether it means following her boyfriend or sticking with her best friend. And in case you forgot, both guys are brothers. Yeesh.
As with Netflix's other wildly successful teen romance series To All The Boys I've Loved Before, The Kissing Booth is based on a series of YA novels, and this year signals the end of its film adaptation trilogy.
Like Lara Jean, Elle (Joey King) is unsure about her future—trying to tick off everything she wants to get done over the summer before having to make a big, painful decision that might cause conflict between brothers Noah (Aussie actor Jacob Elordi) and Lee (Joel Courtney).
Berkeley or Harvard, Noah or Lee? At least watching all the decision-making will be frothy fun for us at home, with the requisite YA scenes of crying on the beach and deep 'n meaningful conversations on your bed with mom (teen movie royalty Molly Ringwald!!).
The Kissing Booth series will give us a final kiss goodbye on Netflix from August 11; maybe it's about time you watched or rewatched the first two delightfully romantic movies.