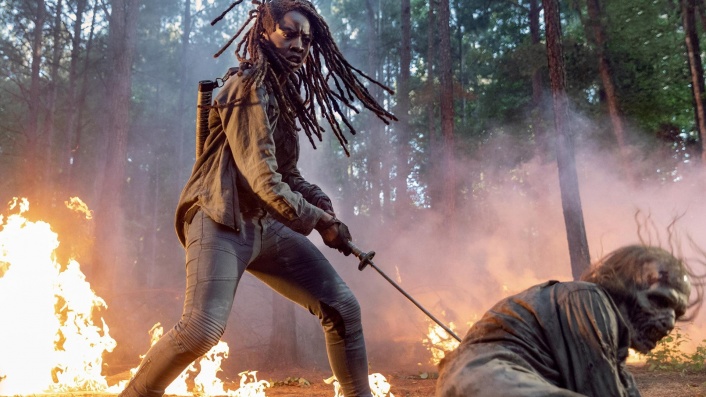 The final episodes in The Walking Dead season 10 are landing soon on BINGE

---
The thing about zombies that'll really get ya is that they never stop coming. They don't care that you just hacked off their legs if they can still crawl. And even if you get rid of that one mouldy guy, he's probably already bitten one of your annoying teammates and caused the infection to multiply from within.
Similarly unkillable is the AMC's TV zombie saga The Walking Dead. As with all other episodes of The Walking Dead and its spinoff series, season 10's final six episodes will stream exclusively on BINGE. The platform will release these new episodes every week from February 28 until August 6.
Even with its cast whittled down after seasons of shocking deaths, The Walking Dead has already spread to a few other hosts; namely, its spin-off Fear The Walking Dead, which has already grown into its own monster.
But there may also be further developments with the OG crew of Rick Grimes (Andrew Lincoln) and his family of survivors, as hinted at by a director attached to a Rick-centric film.
Finding Rick Grimes on the big screen! #TWDFamily ❤️ https://t.co/FA30EudDdJ

— Rosemary Rodriguez (@rosemarydirects) December 28, 2020
See? Unkillable, just like I told you.