Record-breaking Australian film The Dry reaches a fantastic $20 million at the box office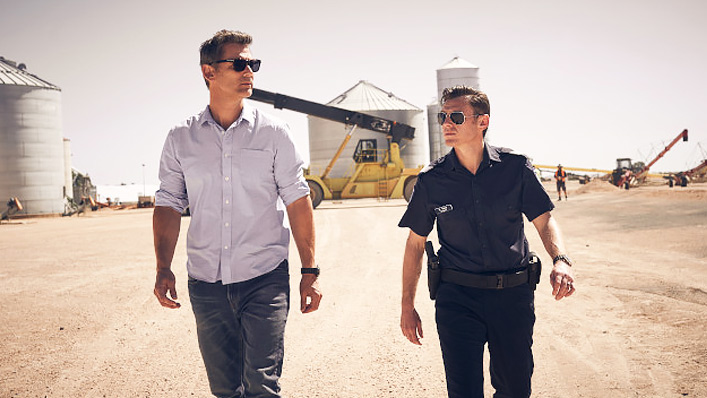 Streaking ahead of bona fide Australian classics such as Muriel's Wedding and Gallipoli, The Dry has been confirmed as the 15th highest-grossing film ever at our national box office.
The film is based on the best-selling noir thriller novel by Jane Harper, starring Eric Bana as a federal agent returning to his drought-stricken hometown to solve a cold case. Earlier this year, we reported on the film's astounding box office success, alongside other Aussie releases such as Penguin Bloom and High Ground. Now The Dry's enduring appeal to cinema-goers has pushed its numbers up to a whopping $20 million.
Filmed in Melbourne and throughout the Wimmera region of rural Victoria, The Dry also stars Genevieve O'Reilly, Keir O'Donnell and Miranda Tapsell alongside newcomers Joe Klocek, Bebe Bettencourt, Sam Corlett and Claude Scott-Mitchell. Perhaps it's that homegrown cast, and an innately Aussie sunburnt setting, that have confirmed The Dry as one of our national cinema's greatest recent success stories.
Joel Pearlman, CEO of The Dry's distributor Roadshow Films, considers the film's financial success to be proof "that there will always be an appetite for quality Australian productions which can without a doubt rival their Hollywood counterparts at the box office."
Parlman went on to celebrate the forces behind The Dry: "We will continue working with local industry and our partners in exhibition to deliver these crowd favourites to the big screen," he said.
Our own critic Travis Johnson found the film "gripping", praising Eric Bana in particular for delivering "an arresting, focused performance marrying keen intelligence with a palpable sense of resigned sadness."
If the movie's themes of homecoming, murder mystery and the vastness of rural Australia appeal to you, why not join the countless other Australian filmgoers in seeing The Dry at a cinema near you? The link below will take you to session times for our country's 15th highest grossing movie ever (yes, shockingly, it beat out The Kings of Mykonos: Wog Boy 2).