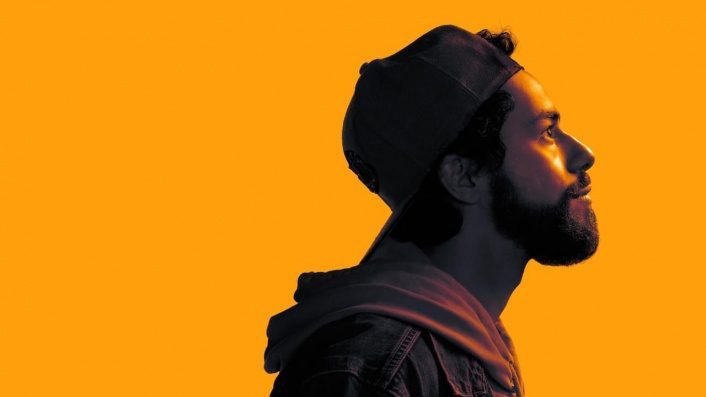 Ramy Youssef shows us what it looks like to lose an Emmy in this year's COVID-friendly ceremony

---
Miss Rona has made any kind of big public event a no-go this year, and even the typically privileged Hollywood awards crowd is no exception. All of this year's Emmys and VMAs and what have you have all taken place remotely, a slightly clumsy but endearing blend of prerecorded skits and performances, with award winners' acceptance speeches delivered live from their homes.
But, I hear you ask, how do they get these quarantined winners their trophies?
Well. As the star and creator of Stan comedy series Ramy reveals, losing an Emmy might be a tad more painful than normal, since it appears the ceremony solved their social-distancing problem by sending Hazmat-suit-wearing goons to stand outside each nominees house.
Sign up for Flicks updates
Ramy Youssef was nominated for Outstanding Lead Actor in a Comedy Series, for the second season of the Stan exclusive sitcom Ramy, based on his own life as a millennial Muslim trying to stay devout in a very secular world.
In a video posted on Twitter, Youssef revealed what happened when it was announced that Schitt's Creek star Eugene Levy won the Emmy. Check it out below and be as bewildered as Youssef probably was in the moment.
when you lose the emmy pic.twitter.com/ECkbGcoHBA

— ramy youssef (@ramy) September 21, 2020
That's right; a spooky-ass, Doctor-Who-villain-lookin-ass, intern in a suave black hazmat suit, simply waves and walks away with television's most prestigious acting gong.
The comically dystopian Emmy delivery system quickly freaked out everybody on Twitter, including nominee Christina Applegate who got up close and personal with her Hazmat messenger.
The Emmys said pic.twitter.com/2xfTtLGLLC

— Tom Zohar (@TomZohar) September 21, 2020
And Christina Applegate meeting the guy :-) pic.twitter.com/MoxTM0fXKE

— Fradal (@Fradales) September 21, 2020
If you haven't already, check out Ramy's first two seasons on Stan; you might come out feeling like Youssef deserved to win. Or, at the very least, that he should have been allowed to touch the Emmy. Come on, it's right there!! Do it Ramy!! Touch it!