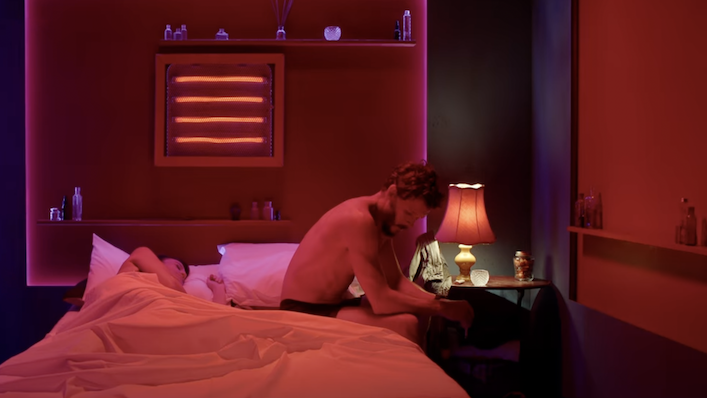 Love hurts: trailer and release date for romantic sci-fi Loveland

---
Even as we trek forward into a bleak future, past Blade Runner's prophetic vision of what 2019 was meant to apparently look like, cyberpunk is still alluring as ever. Think monolithic towers piercing through smog, neon-lit street markets of unrecognisable food, bitter gumshoes mourning humanity/intimacy/some lost robo-GF.
In that same vein, Australian director Ivan Sen has crafted a compelling futuristic world for his upcoming sci-fi film Loveland, starring local talents Ryan Kwanten, Jillian Nguyen and Hugo Weaving.
Although set in a distant version of Hong Kong and featuring some flawless US accents, an Aussie creative team is responsible for the cyberpunk heart beating within the project, a story of love's agonising side effects.
We should know something's off when nightclub singer April (Nguyen) first meets lonely assassin Jack (Kwanten), and examines his palm, noting "Your love line is very short."
We'll have to wait until the film's release in cinemas on October 28 to find out the precise nature of Jack's affliction, but Hugo Weaving's character in the trailer below seems to blame the new romance in the killer's life. Could love be both the sickness and its cure?
Director Sen is responsible for a slew of modern Australian westerns that have received rave reviews, such as Mystery Road and Goldstone; our own Sarah Ward called the ongoing Jay Swan franchise "potent, urgent, authentic and insatiably compelling."
Loveland looks just as evocative, placing heartbroken characters in an unforgiving genre setting. We can't wait to fall in love with Jack and April (even if it hurts) on October 28, when Loveland arrives in cinemas around Australia.