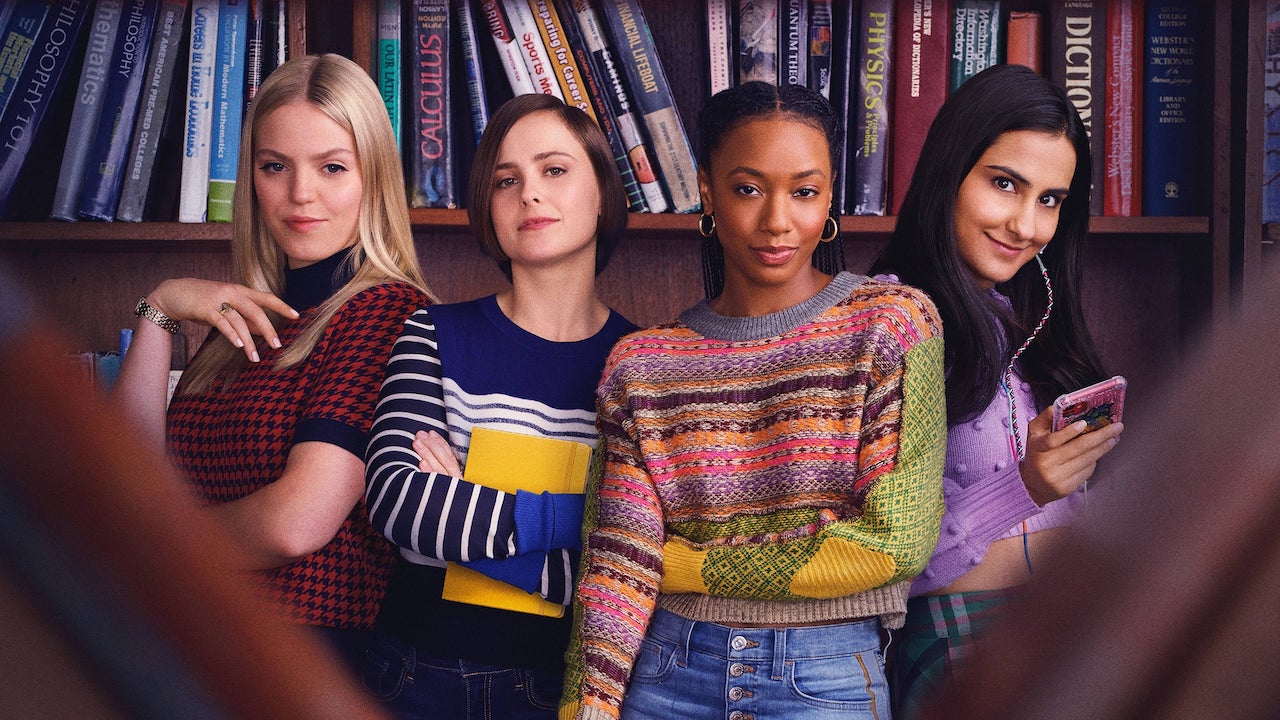 How to watch raunchy uni comedy The Sex Lives of College Girls in Australia

---
Are you a Kimberley, a Leighton, a Bela or a Whitney? What's that, you have no idea who the hell they are?
Well, don't worry: the four friends might soon follow in the footsteps of Sex and the City or Girls, presenting us with characters that are half-loveable, half-cringe-inducingly-relatable, and all hilarious.
Produced by The Office and The Mindy Project star Mindy Kaling, The Sex Lives of College Girls is a steamy 10-episode comedy focusing on a period of life that's, bizarrely, not often milked for its storytelling potential.
For all the raunchy sex, drugs, and (since rock is dead, let's sayyyy) TikTok-and-roll we're presented with in youthful screen stories, college-aged characters are often passed over in favour of terrifyingly mature tweens and teens. That's part of why the new BINGE series is so thrilling. Its characters are just coming out of their shells and into true adulthood, able to actually, legally do the kind of risky stuff hinted in the trailer below.
Kimberly (Pauline Chalamet, no prizes for guessing who her lil brother is) is probably the most reserved of the bunch, with closeted rich kid Leighton (Reneé Rapp) quietly noting, "Wow we are so different."
Horny wild card Bela (Amrit Kaur) cares more about showing "ass meat" over whatever classes she happens to take, and the only thing athlete Whitney (Alyah Chanelle Scott) gets from a sorority lunch is some stolen mini muffins. These ladies have their priorities in order, clearly.
In her round-up of November's most promising new TV series, Jenna Guillaume points out that sexual discovery and excitement is a topic "rarely explored for girls, so it's exciting to see that tackled here with Kaling's trademark wit." Don't let its blunt, attention-grabbing title put you off: The Sex Lives of College Girls could be a new rom-com fave for you and your three distinctly-characterised friends to BINGE.