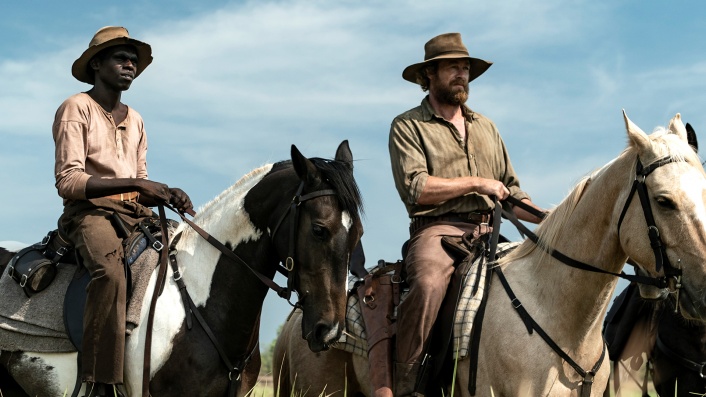 How to watch Northern Territory period thriller High Ground in Australia

---
It's taken a long time for High Ground to arrive in Australian cinemas, fresh off an acclaimed festival run in 2020.
Co-star and executive producer Witiyana Marika conceived the film's story while he was a member of Yothu Yindi back in the nineties, but good things come to those who wait; the movie is blisteringly beautiful, violent and uniquely Australian.
Now, finally, Aussie audiences will soon be able to witness Marika's must-watch western, as High Ground arrives in cinemas on January 28.
Set in the Northern Territory in the 1930s, High Ground stars Simon Baker as a bounty hunter travelling the country to capture the leader of a ruthless Indigenous mob. But things become more complicated when the hunter is forced to team up with the mob leader's nephew, played by newcomer Jacob Junior Nayinggul.
Even just in the trailer, this movie's cinematography looks glorious. Our own critic Travis Johnson is among those celebrating High Ground's nuanced storytelling; in his review, he describes the movie as "a kind of tone poem meditation on the often fraught relationship between Settler and Indigenous culture both then and now."
Click the link below to organise your tickets to see High Ground in a cinema near you from January 28. It sounds like a movie worth waiting a few decades for, but luckily we won't have to wait much longer.