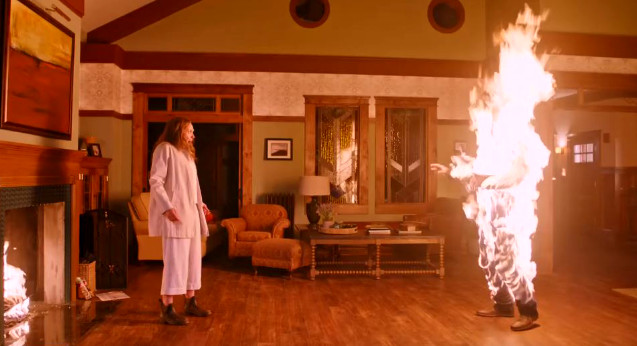 It's completely normal for previously unheard of movies to become the talk of the town at Sundance Film Festival. But Toni Collette's new movie Hereditary is causing one hell of a stir. 
The chatter around this title is pretty wild, and the trailer looks amazing.
Critics who saw it at Sundance seem to be picking their jaws up from the floor. For example A.A. Dowd from The AV Club, who wrote: "This isn't a scary movie. It's pure emotional terrorism, gripping you with real horror, the unspeakable kind."
David Rooney from The Hollywood Reporter says Hereditary is "a batshit-crazy collision of the supernatural and the classically mythological." Jordan Ruimy at The Playlist calls it "a game changing horror masterpiece."
The trailer is now online. It doesn't give away all that much about the storyline, but there's lots of crazy spooky stuff in it. The plot has something to do with the mother of Annie (Collette) who passes away and was apparently not a very nice person.
As you can see here, Toni looks pretty upset.
The film has already been compared to the Australian horror The Babadook. In Hereditary, Collette plays an artist who specialises in creating minutely detailed miniature homes.
There's a strange shot in the trailer that shows an actual person walking inside one.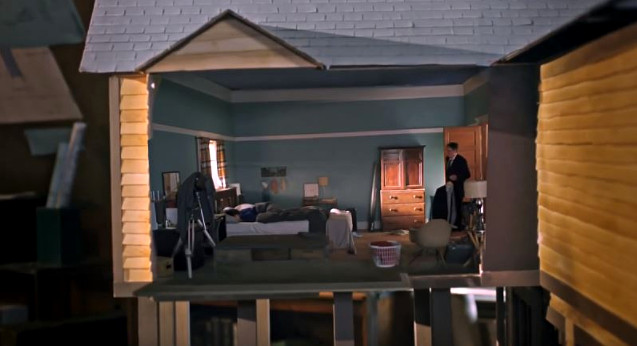 But it's not the strangest thing that happens.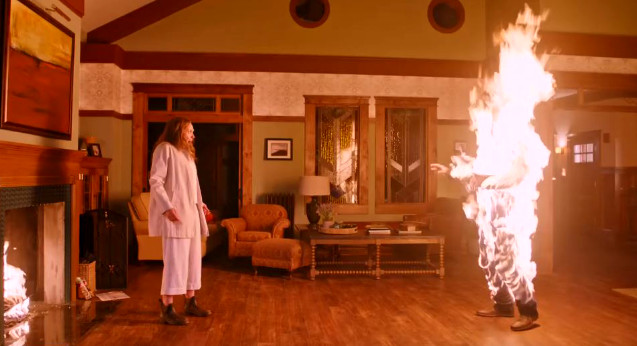 That's enough from us. Have a look for yourself by checking out the trailer below. Sweet dreams.