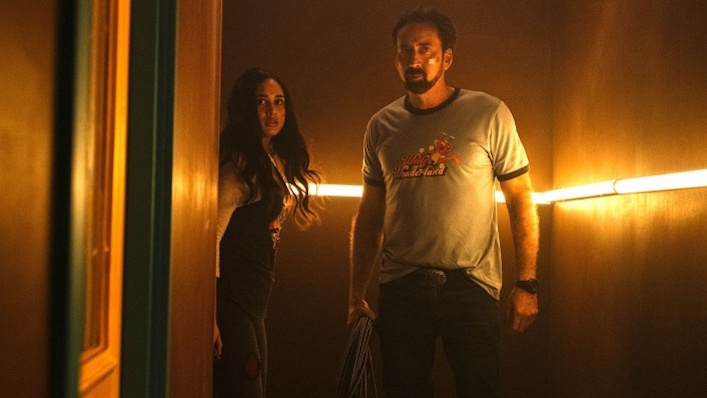 Nic Cage's bonkers action-horror Willy's Wonderland is landing in Australia next month

---
Update: before arriving on digital platforms in Australia, as reported below, Willy's Wonderland will also be making its way into cinemas. It will play in select cinemas from April 8; check this page for session times.
One simple formula for horror gold is taking something that's perceived as typically innocent and harmless, and making it monstrous. Right? I mean, everybody loves doggos, dolls, and clowns, so it's easy to make them truly horrifying as slasher villains.
Animatronics, however, have almost always had a deep-seated creepiness. If we haven't already learned that from the indie video game hit Five Nights At Freddy's, we're about to relearn it all over again in Willy's Wonderland, the latest off-kilter low budget genre flick to star Nicolas Cage.
In a similar vein to the bonkers sleeper horror Mandy, Cage seems to be playing another badass avenger type, a straight man of sorts to the psychedelic carnage going on around him.
From the trailer below, you can tell his janitor character is a stoic sort of guy; we don't hear any dialogue whatsoever from Cage. In fact he remains silent throughout the film.
Willy's Wonderland will be available on digital release in Australia from April 21, when the film will arrive on platforms including Google Play and Apple TV. And if watching Nicolas Cage crack open some cold ones in between slaughtering animate theme park animatronics doesn't appeal, I have nothing further to say to you.