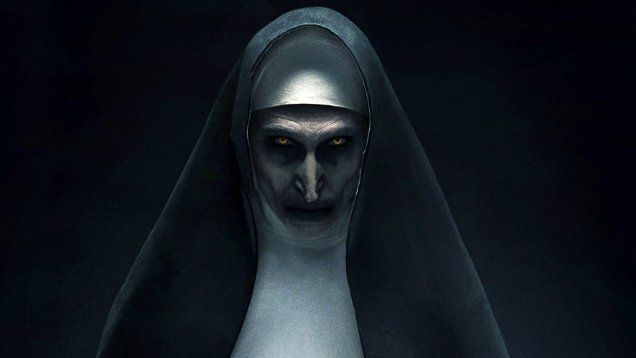 It's not everyday that advertisements for a horror movie are so terrifying YouTube pulls them from its advertiser platform. However that is exactly what happened this week with a six second promo for The Nun, the fifth instalment in the popular The Conjuring series.
Most of us get annoyed by those short and always terrible YouTube ads that we're forced to watch before the video we actually want starts. In the case of The Nun, annoyance spilled over into anger and fury when a jump-scare commercial scared the living shit out of people.
Sign up for Flicks updates
The ad contains the image of a volume sign that stays on the screen for several seconds. Then suddenly it cuts to a demonic nun screaming at the camera (because that's what demonic nuns do).
Soon social media users were screaming also – at YouTube for allowing the ad to terrorise their eyeballs. YouTube has subsequently pulled the promo, saying it violates their 'shocking content policy.'
Over-reaction or fair call? Decide for yourself. Here it is below.