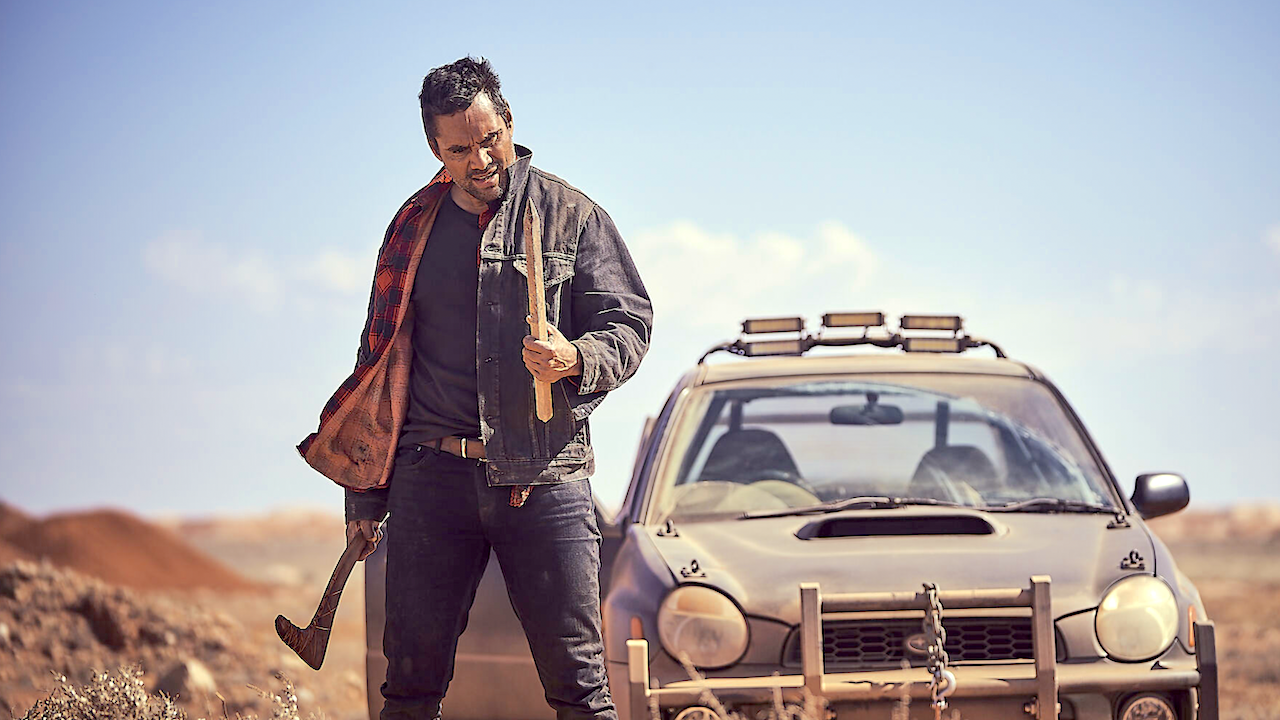 First Nations horror series Firebite is now streaming for Aussie audiences

---
Creators Warwick Thornton and Brendan Fletcher just pumped fresh new blood into Aussie horror screens—Firebite is officially out and ready to thrill audiences on AMC+.
Over eight biting episodes, Firebite tells the story of a pair of Indigenous Australian vampire hunters, bringing the forces of good to a subterranean vamp hive below the small outback town of Opal City.
They're played by Rob Collins and Shantae Barnes-Cowan, with grizzled mentor Kelton Pell showing up to teach the whippersnappers a thing or two about staking ancient European colonist vampires. The king vampire is played by Callan Mulvey, and Yael Stone shows up in a mysterious barmaid role.
The series' trailer below looks bloody awesome, all rip-snorting Mad Max-esque cars kicking up red dust across a uniquely Aussie landscape. Boomerangs, bikes, and some kind of stake-shooting gun (??) are these guys' weapons of choice, and they'll need 'em, with caverns of skulls and legions of undead blood-suckers lying in wait.
Our review of Firebite's first few episodes was overwhelmingly positive, calling the series' clever tone "a wonder…Thornton and Fletcher don't skimp on the action and gore, and while the set up is robust rather than innovative, it promises to be a fun ride."
Don't be late to that ride, now streaming on the recently available AMC+ for Australian subscribers. It's a streaming bundle you can tack onto your Prime Video subscription, and Firebite is certainly the most exciting piece of its original content to sink your teeth into so far.